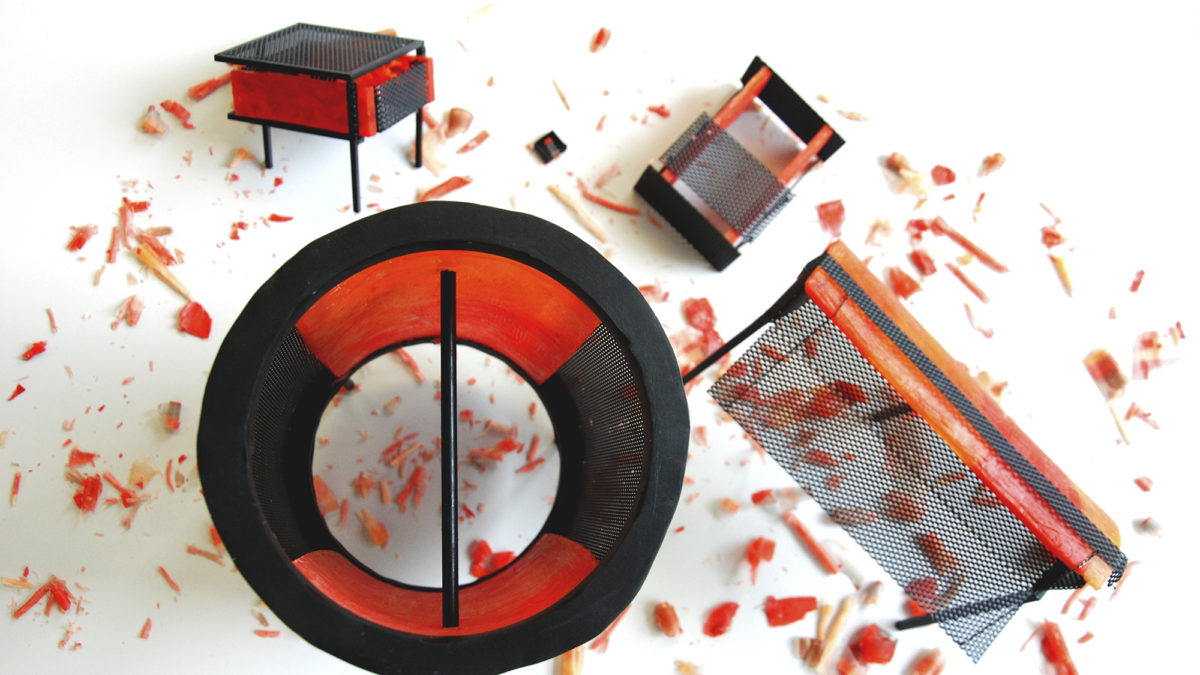 CONSUMING INTERIORS_Maria Fernanda Duarte
Maria Fernanda Duarte is an architect, urbanist and interior designer from Rio de Janeiro, currently living in Rotterdam. She studied Architecture and Urbanism at FAU-UFRJ (Rio De Janeiro) and at TFH (Berlin). In Brazil, she worked for architectural and interior offices, participating on projects of all scales. After years in Rio, she left for a sabbatical period, with the excuse of taking a master's degree in Interior Architecture in Rotterdam (Piet Zwart Institute), which she just concluded.  "I'm fascinated by the unforeseen impacts of technology but, at the same time, I'm always trying to learn something new."
For her master thesis she used ready-to-inhabit interiors as a background to analyze the influence of personal objects in domestic spaces. Contemporary socio-economical dynamics and its consequent demand for mobility play a key role in feeding a growing online catalog of commodified houses. In this framework, she critiques the lack of an intimate relationship and active consumption between inhabitant and domestic interior – traditionally established by the material presence of personal belongings and supported by the pieces of furniture that accommodate them.
'Consuming Interiors' proposes an alternative way to restore the disappearing connection between user and habitat – without the need of populating it with personal belongings:
The contemporary need for mobility demands minimal and portable personal goods, as addresses are changed every few months. In the sharing economy, renting a space with all necessary inventory is growing increasingly popular. But how, then, to establish a relationship of intimacy and familiarity with an interior already occupied by belongings with no particular meaning?
In 'Consuming Interiors', pieces of furniture conventionally meant to store and accumulate objects turn into goods to be used-up and consumed by the manipulation exerted by the resident. The acts of opening and closing drawers, sliding doors and hanging objects have visible effect on the surfaces of these items, while consuming the material.
Colorful blocks of soap give shape and structure to a metal mesh, creating small spaces for keeping minimal belongings. When accessing and placing objects inside, the mesh scrapes the surface of the soap, slowly consuming it while revealing new layers of patterns. With the transformation induced by use, temporary residents can have singular experiences in the space that, in continuous change, is also able to remind them of the temporality of their occupation.
The collection is composed by units of different scales, from a wall hook to a wardrobe, and each element is named after an AirBnb listing that they imaginarily occupy: for example Bright&Central, Friedrichshain, is a wardrobe conceived for short-term inhabitation. Its cylindrical shape and open-mesh doors question the front-and-back format of traditional wardrobes, as well as the expected secrecy of what is kept inside.
Visit her page to see more projects!
All Rights Reserved to Maria Fernanda Duarte and WeVux
Please seek permission before using