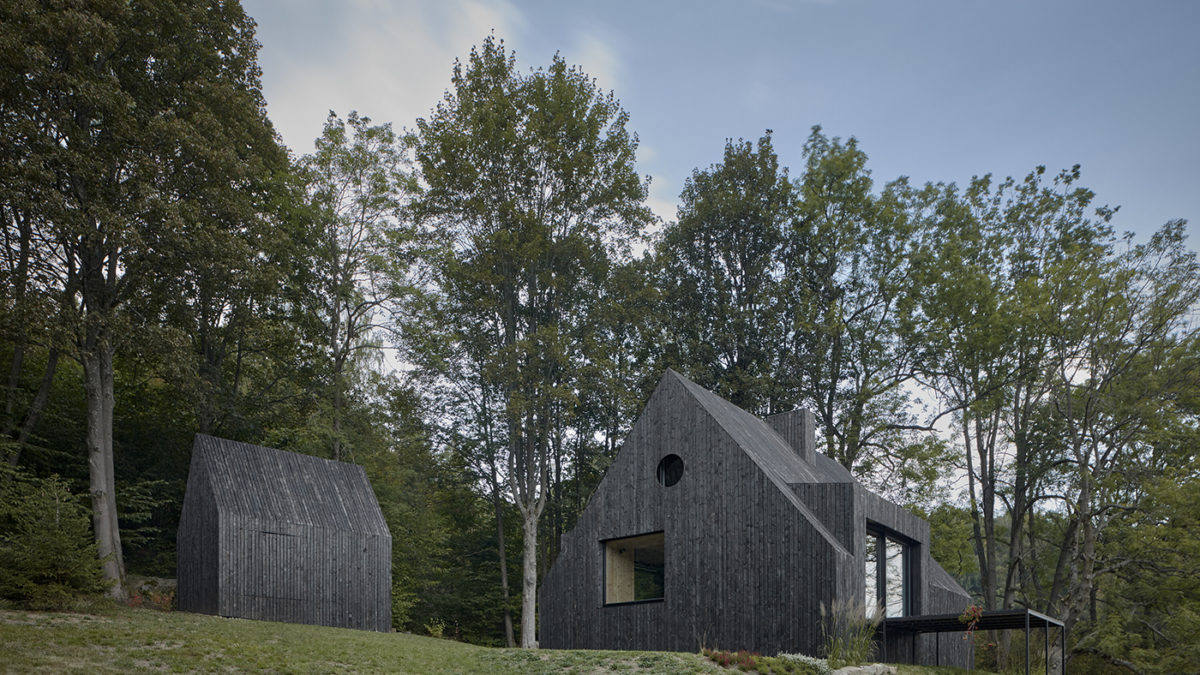 COTTAGE POD BUKOVOU, Mjölk Architekti
Founded in 2008, Mjölk Architekti is a Czech architecture practice, and their goal is to "create state-of-the-art architecture and make their clients happy" – previously featured on WeVux. One of their latest projects is the renovation of an unfinished cottage from the eighties above the valley of Horská Kamenice:
The gray brizolite was replaced by black wood paneling, which the owners tanned themselves. The wood extends to the roof areas and the cottage elements merge into a single shape. The house has also a terrace and the overall looks like an overgrown birdhouse.
The interior is simple and functional and the original layout has changed. The house has two bedrooms: one large and accessible via secret stairs in the closet. The other is slightly smaller and accessible by a staircase in the kitchen. Wood alternates with walls or white tiles on which black and dark details, such as the handrails, the joints of the tiles contrast. The spaces are large and simple, easily customizable by the furnishings chosen.
Outside, close to the main volume, there is a smaller cottage that houses a sauna and a bedroom for visitors.
Visit Mjölk 's page to know more about the project! Follow them on Instagram!
Photography by BoysPlayNice
c