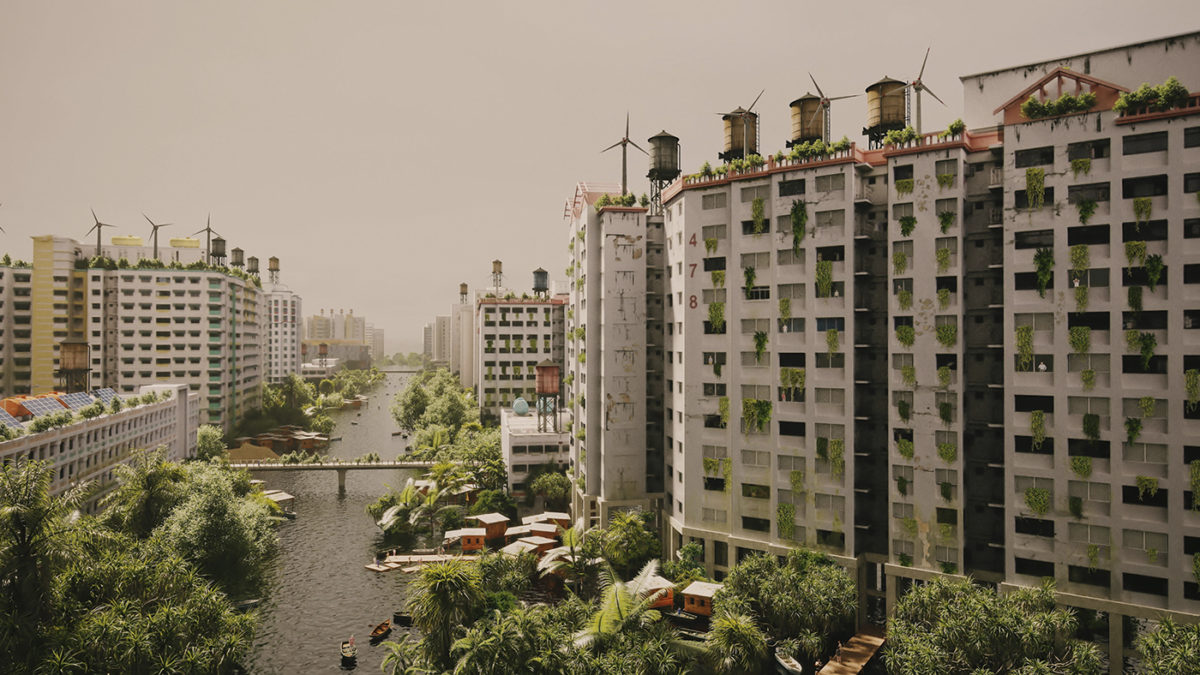 The previous weeks we have seen how design is deeply related to this crisis and its consequences. Today we close our Covi/Design column by retracing what we have seen so far and trying to think about what will happen next.
As an immediate – and perhaps unnecessary – answer, we talked about possible proposals for personal protective devices. If some of these are interesting and clever, as the open-source blanket Here come the sun by Paul Cocksedge, others are mainly pointless. With the occasion of social distancing, some designers propose new collections. The problem is that they lack critical spirit, as if they were not aware of what has been going on in recent decades: many of these proposals are made of plastic. An example is the Covid Socializing Tools by Matteo Cibic in aluminum and plexiglas, with prices ranging from 96.00 euros to 1830.00.
Although the product has been designed for a specific target – luxury restaurants and bars, able to support the cost of the collection – we cannot limit ourselves to indicating plexiglas dividers as a smart solution. The use of disposable plastic has increased due to gloves and masks; do we really need other plastic dividers?
This tendency of design to create products that are apparently useful for the moment of crisis that we are experiencing can be called corona grifting: the term indicates projects mainly designed for visibility. These products recall self-promotion and they don't help neither on a health level nor on a social one, and on the contrary, they pollute even more.
Some of the most useful projects are experimental or belong to the sphere of services. Xylinum Mask di Elizabeth Bridges e Garrett Benisch (Sum Studio) demonstrates how you can grow your own bacterial cellulose mask in your kitchen, using a common bacterium, called xilinum acetobacter, which is grown with little water, tea and sugar. The entire production process lasts about two weeks, but the positive aspect is that anyone, even at home, can start their own production, which will be more sustainable than the current one.
This project uses biodesign to look at the natural world and provide sustainable solutions without damaging the environment, nothing to do with the Covid Socializing Tools collection.
Speaking of services, we have seen how some solutions, such as platforms aggregator Unitipossiamo, are able to give support to local trade through the digitization of the service and by fighting the fragmentation of the countless booking and shipping systems.
c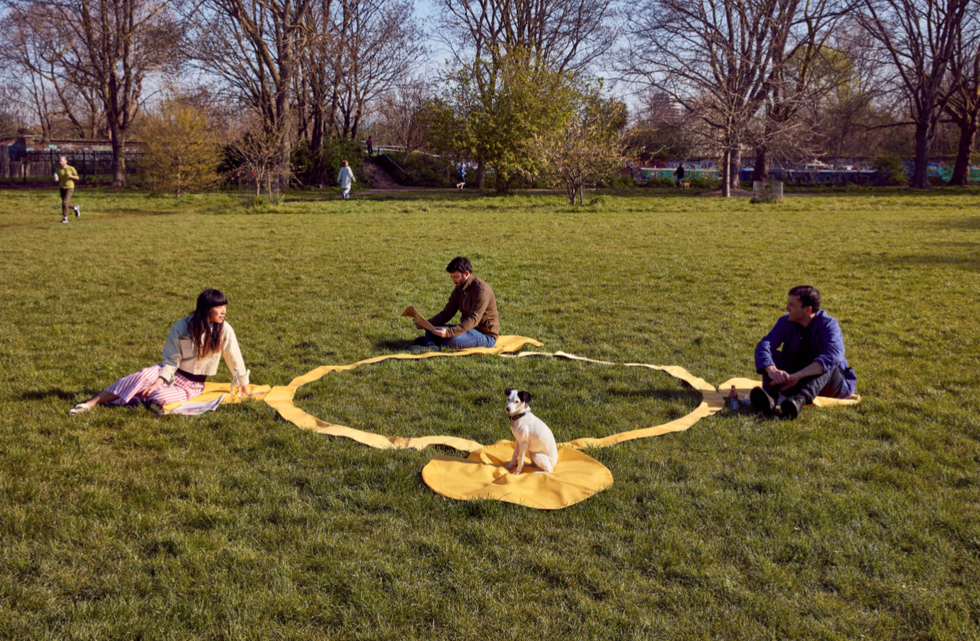 c
As previously discussed, quarantine has changed everything: the house has been transformed into a gym/ bakery or office; the production chains have stopped and have shown weaknesses of the global system; cities and infrastructure are undergoing radical changes.
The crisis brought to the surface a large number of problems: if we mention the house we must also talk about the surface area, the possibility of a fast internet connection and the presence of natural light for a possible self-production of food (1).
When we discuss production, we must add globalization, business relocation, interdependence with some foreign markets (China and the electronics market). If we think about the consequences of a development of geographically distributed production networks, we must face labor exploitation, environmental degradation and the increasing of social disparities (2).
The theme of cities is related to the home but also to mobility: location within the neighborhood to essential services (shops and public transport), ease of movement, the presence of parks and green areas, accessibility to services… (3)
This is not only about design: we can build better interiors but there is a need for a real estate market capable of supporting the demand, structurally and economically. We can change production methods but there is a need for local investments, innovation and technology at the service of local communities and producers. We can imagine greener cities but there is a need for pedestrianization of the roads, for alternative infrastructures… These are just some of the aspects that need to be face, it is a system and not a simple product. What can design do? There are a few keywords that we can start from: research, education and sustainability
We need to invest in research, to go beyond what we know and to experiment, to dare. We must apply the design method in different fields to imagine a new well-being.
We need a different communication, based on educating the user to better understand the value of the product and the context in which it is created. It must not be a marketing tool, communication is culture: in the moment marked by this crisis, the mass media play a fundamental role. They should explain issues such as smart working, the use of public spaces, industry 4.0 and communicate through the help of professionals and experts, educating the citizen to better understand the current debate topics.
We need a model of total sustainability: from an environmental, social and commercial point of view. We are tied to a system that is based on economic growth, despite everything else. What if we try to link this growth to the territory, diversifying it in line with the possibilities and resources, connecting designers and craftsmen, innovation and tradition?
Even more than in the past, today designers must work consciously, with awareness of the whole aspects of the projects, creating something useful for the context, not only economic, but also social and environmental.
c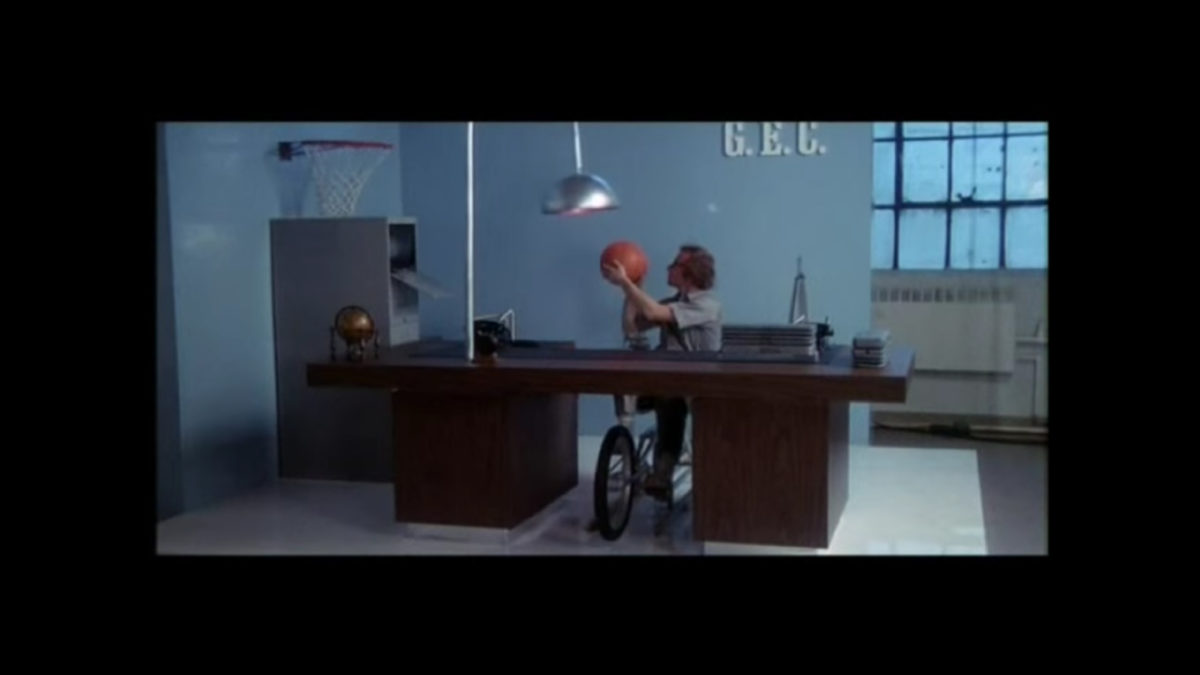 Cover Superflux's Mitigation of Shock