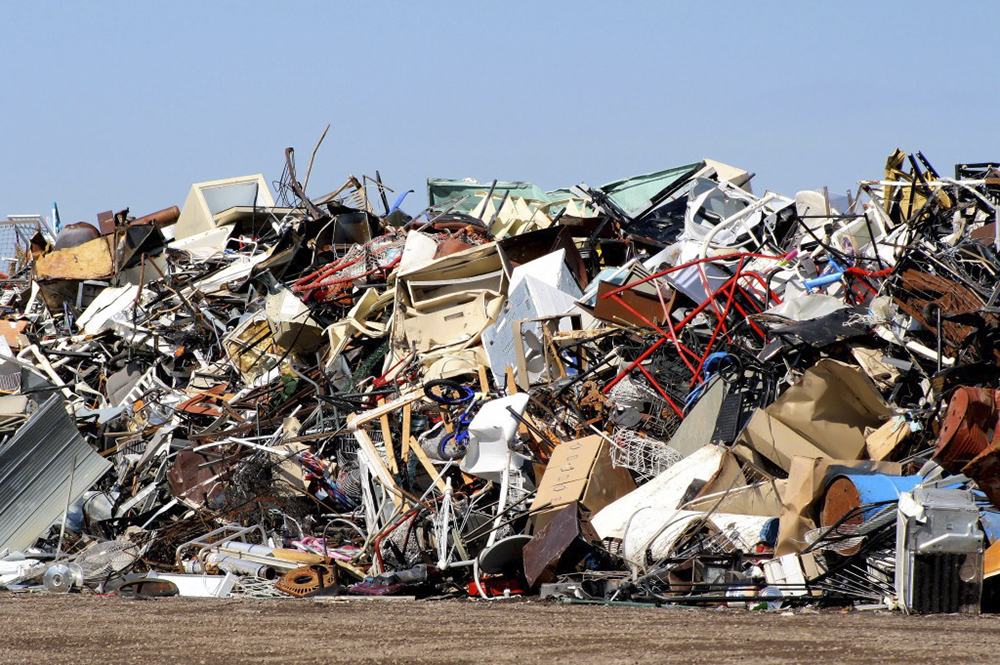 "This crisis is an opportunity to slow down and realign everything; to define a more meaningful landscape… This crisis is also an opportunity to restore value to authenticity: enough with fashion as pure communication, enough with cruise shows around the world to present mild ideas and entertain with grandiose shows that today seem a bit inappropriate, and even a tad vulgar — enormous but ultimately meaningless wastes of money…" wrote Giorgio Armani in his letter to WWD Women's Wear Daily (1), a sector magazine, point of reference in the world of fashion. Although these words refer to a specific sector, they could also be applied without problems to Design.
The period we are experiencing requires us to reflect on the way we produce and consume, we have repeated and underlined it also in the previous articles of Covi/Design, with particular reference to personal protective equipment. Today we are talking about a problem connected to overproduction that we have been carrying with us since the beginning of the 20th century: planned obsolescence.
In 1924 Phoebus S.A. Compagnie Industrielle pour le Développement de l'Éclairage is registered. Phoebus was a cartel of several companies for the control of the production and sale of light bulbs. The event is a revolution for the modern economy history and planned obsolescence: it was the first case in which a group of companies decided to deliberately shorten the life span of a product, in order to increase the number of items sold (2).
The automotive industry did the same: in the 1920's Ford, General Motors and Chrysler emerge as the first car manufacturers. Series production allows them economies of scale, but in 1924 the American national sector begins to see the saturation of demand. Sales had to improve, therefore Alfred P. Sloane Jr., general manager of General Motors, proposes to introduce the model year policy: differentiate aesthetically and in equipment the models in production every few years, if not every year, keeping prices unchanged as much as possible, encouraging the change of vehicles or attracting new buyers. This contrasts with the historical policy of rival Henry Ford, whose success was based precisely on the standardization of production and assembly lines. The market will decide the winner: in 1931 General Motors exceeds Ford in American domestic demand and attacks its shares on the foreign one.
Over the years, companies have developed several strategies to impose planned obsolescence: its impacts arrive to the present day. Apple is a recent example, with its system updates: an Italian regional administrative court rejected the brand's legal appeal against the Antitrust sanction for early obsolescence. The penalty is due to "incorrect and aggressive commercial practices, consisting in updating the devices without proper communication to customers of the consequences caused by the installation, such as sudden shutdown."(3)
We therefore see two types of obsolescence, one is perceived, aesthetic (like the models of General Motors) and one is technique (Cartel Phoebus and Apple). And what about design? Can we say that design follow an aesthetic obsolescence?
Yes, because events such as Salone del Mobile and Fuorisalone have a tendency to focus more on the entertainment side than on what they present. Marketing transforms everything into design and we often forget about innovation and technology, fascinated by interactive and instagrammable installations. Events are created to network, find contacts and sign contracts, but when quality and innovation are lacking, there is a big problem. (4) (5)
Another fundamental aspect is time. The rhythms of events such as Salone del Mobile require the presentation of new collections almost every year, but this is not sustainable for production: for example, it takes a few years to develop and to put on the market a kitchen. If I presented one model in 2010 and put it on sale to the public in 2015, is it innovative? Is it in lines with the times? The answer is no.
This styling trend leads design to behave almost like fashion: every year we are dressing furniture differently, but without any renovations within the sector.
Planned obsolescence has benefits exclusively for the producer because, in order to obtain a continuous use of the product, the consumer is forced to buy a new one and to throw away the old or defective one, which is often not conveniently reparable. (6)
Consequently, obsolescence is a fundamental aspect for capitalism and industrial economic growth: it is a way to produce more and force the user to buy another product, both for aesthetic and technical reasons. On one hand it is a matter of perception, an idea of ​​fashion styling, of product aging, on the other hand it is a technical matter with the use of limited life span components.
Communication and marketing are the tools that help the aforementioned processes, this is the reason why companies spend more in these sectors than in Research & Development. Storytelling, however, must not be created to sell the product, but must itself be generated by the object and its values.
One of the ways we have to oppose obsolescence is our knowledge of products: the consumer must make informed choices and be able to recognize a true story from a constructed one. We must teach ourselves to understand the true value of the object, economic, functional, aesthetic and material.
c