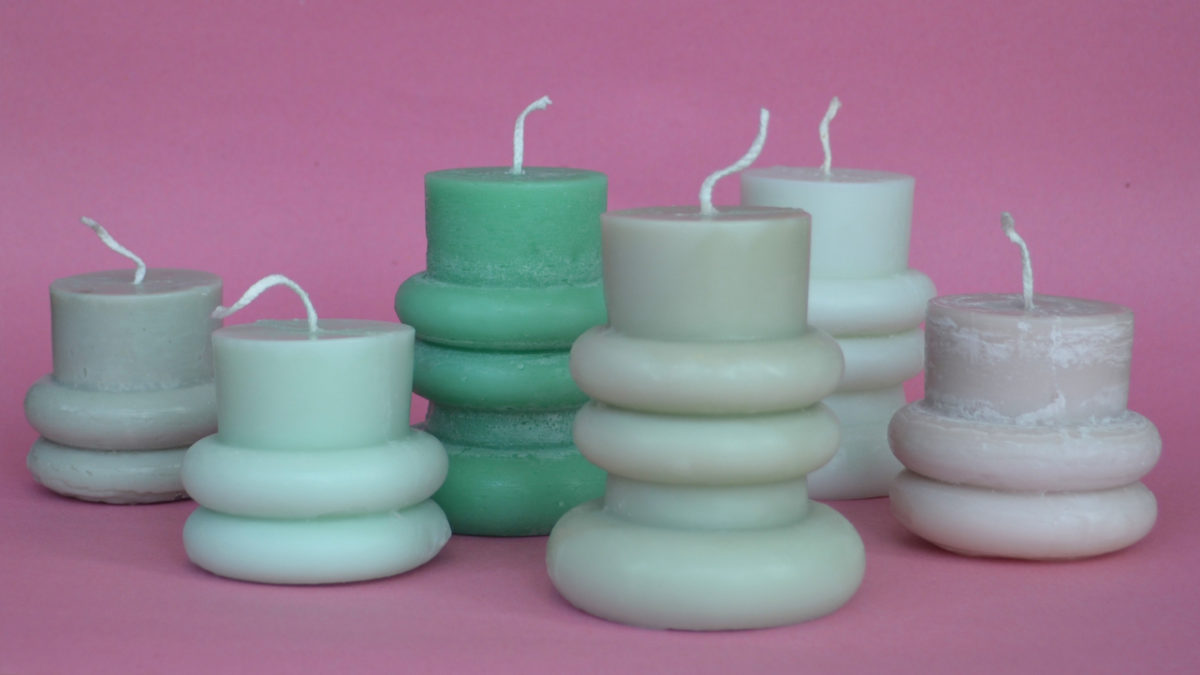 CYCLIC CANDLES, Sa:k design studio
Based in Malmö, Sa: k design studio was started in 2021 by industrial designer Stina Henriksson, previously on WeVux. Sa: k is a play on words with the designer's full name and the basis of the work – in Swedish, sak means thing or object. The studio focuses on industrial design in its broader sense, by exploring behaviors, social patterns, as well as what materials we surround ourselves with. By experimenting, sa:k wants to create sustainable design objects with a story, made to be used and loved. One example is the Cyclic Candles project, unique candles made with 100% recycled wax from restaurants and cafés in Malmö, Sweden.
Her interest for candles started back in 2017 with her project Rekindle, a product that help you to re-mould your left over candles. With her research and experimentations she understood how the material works, durable on one hand (she got leftovers from her parents from big block candles from the seventies, still the same) and on the other, something temporary and volatile.
c
As a result of this path, Cyclic Candles continues her research, taking it on a larger scale. Every two weeks Stina collects wax residues from ten different restaurants and cafes in Malmö (for a total of 15-20 kg per month) and, through a handmade process, creates new candles. The leftovers are cleaned by removing wicks and the burnt parts, before being crushed. The mix is a combination of white and colored leftovers, without a precise rule, in order to always have a different and unique result.
At the moment the designer uses 6 silicone molds, so the production is still modest but as she tolds us "It would be interesting to scale this up to a more industrial scale". To facilitate the insertion of the material into the tall narrow shapes, Stina has also developed a special tool. The final result of the process varies in consistency and look thus allowing the user to choose the product he/she prefers.
If you want to know more visit Sa: k design studio and follow it Instagram!
c
c
Do you want to see your project featured on WeVux? Feel free to send us an email at [email protected] to know more, or visit our About page