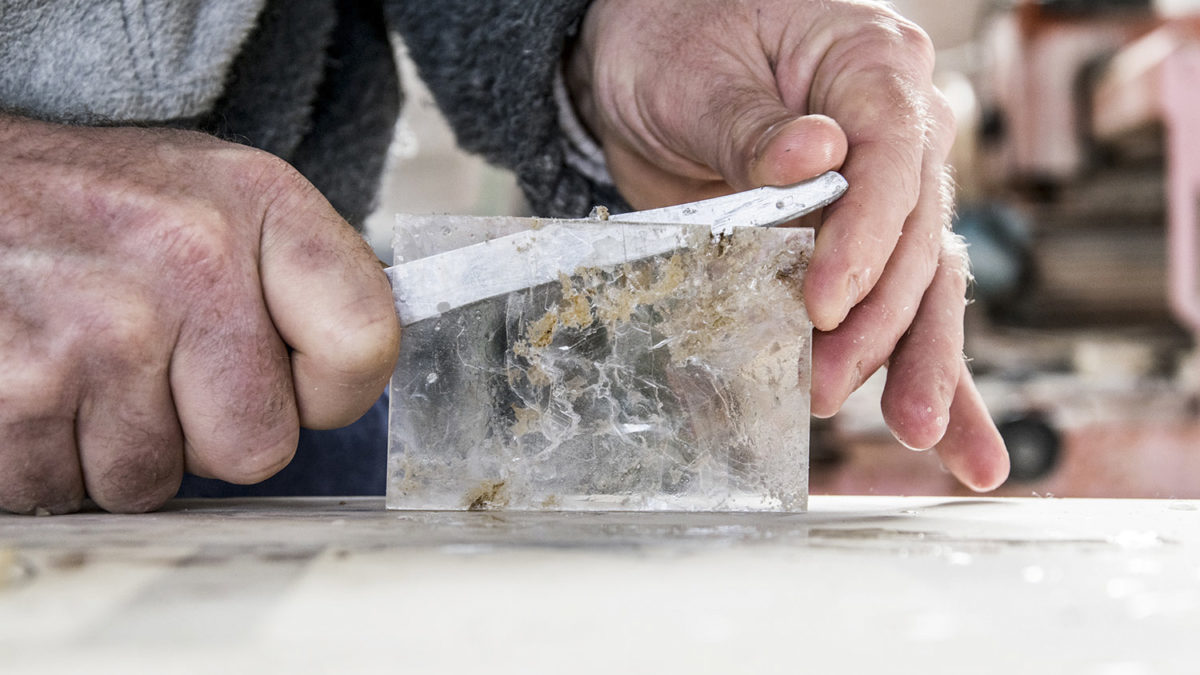 DARK AGES_D. G. Aquini – Preview #Fuorisalone2017
"Dark Ages" is an amazing brand new project by Davide G. Aquini and it will be introduced during Fuorisalone 2017 in Milan, 4-9 April 2017 – thanks to Parco Regionale della Vena del Gesso Romagnola, Saint-Gobain PPC Italia and Apuana Corporate. The project "rediscovers" an old material called lapis specularis, a transparent gypsum easy to cut even with a knife, used by the ancient Romans for windows and greenhouses, and it has been forgotten, or confused with glass, during the Middle Ages. Thanks to Davide G. Aquini's careful research, a collection of self-produced objects that reuse this ancient material will be on display during Fuorisalone, outside the usual commercial intent.
"The collection Dark Ages aims to generate a visual and tactile experience, and to provide food for thought on our shared tradition.
The design is a balance between the regular shapes of antiquity and a "barbaric" finish, some sort of path that leads us back to the Dark Ages, when gradually but steadily the canons of beauty were forgotten or reinvented. Dark ages, however, are also a good opportunity for a crossbreeding of cultures and styles, and a platform for the discovery of common roots.
The real challenge of the project is to rebuild the chain of extraction and processing of this material, unused for centuries (or millennia). For this reason Apuana Corporate has been involved; they are the network of artisans in Carrara, the maximum experts in working stone, marble and minerals."
Don't miss it! Fuorisalone, 5 VIE, Milano 4-9 April 2017
All Rights Reserved to Davide G. Aquini and WeVux
Please seek permission before using.