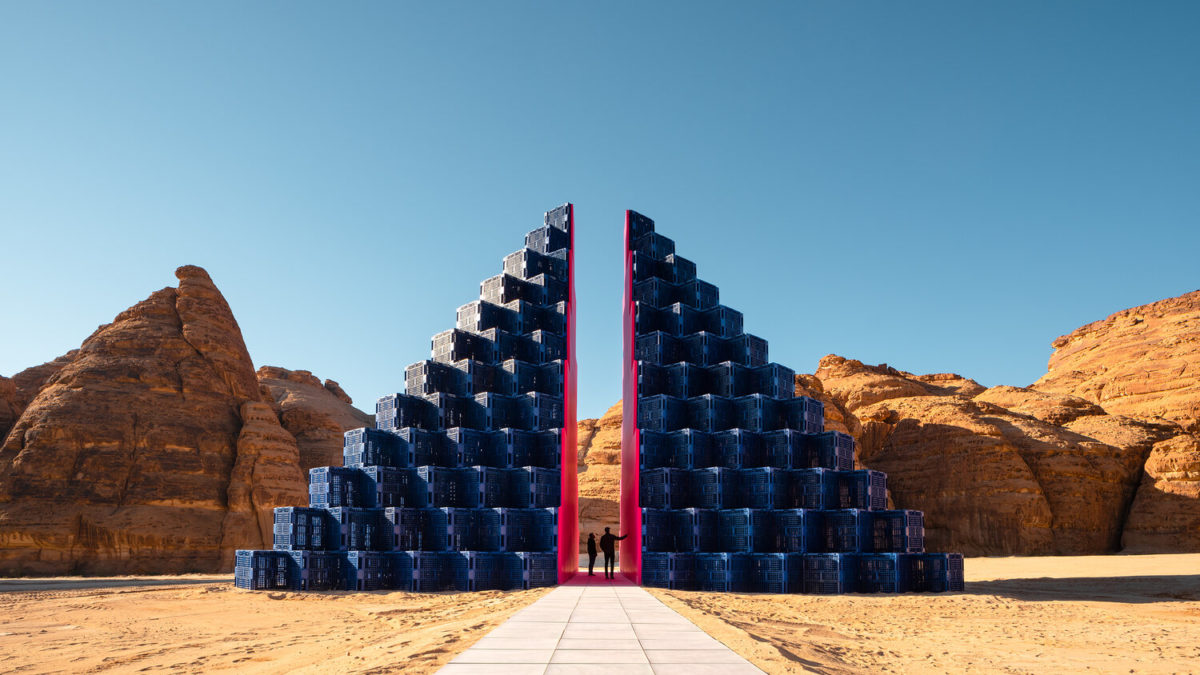 Organized collaboratively by DesertX and the Royal Commission of AlUla (RCU), Desert X alula is a site-responsive exhibition on show from 31 January to 7 March 2020. Taking place in the desert of AlUla, an ancient oasis in Saudi Arabia, it brings together a plurality of voices, co-curated by Saudi curators Raneem Farsi and Aya Alireza with DesertX Artistic Director Neville Wakefield. 
The event is the first site-responsive exhibition of its kind in Saudi Arabia. An exploration of desert culture, the exhibition is a cross-cultural dialogue between artists from Saudi Arabia and its surrounding region and artists from previous iterations of DesertX in California, taking its cues from the extraordinary landscape and historical significance of AlUla.
Visit DX ALULA to know more about the event and the artists on show!
v