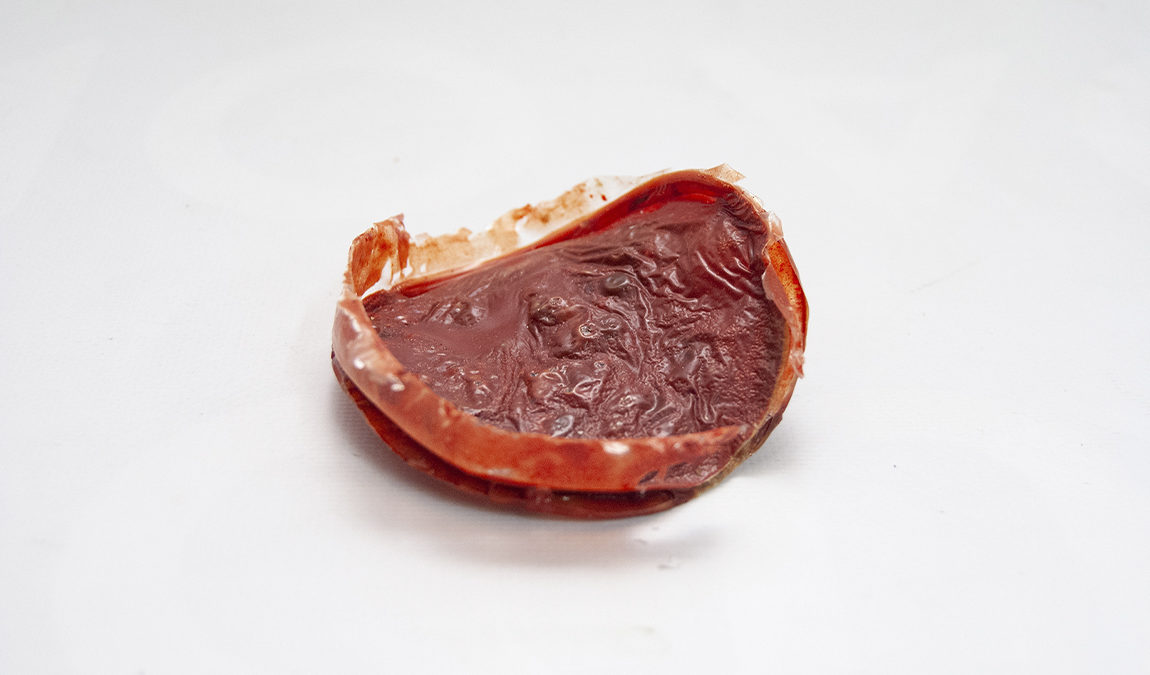 Since we began to see our waste as a resource, and not a problem, design has played a fundamental role in exploring new materials for the future. We already talked about some examples such as KeepLife, who use dried fruit waste; The High Society who exploit waste from industrial processes of hemp, tobacco, wine, beer and coffee; Evelina Kudabaité who focuses on industrial waste from Lithuanian carpentry shops; NewTab22 who use shells and waste from the sea; Roza Janusz who created an organic material fed with an extract from agricultural waste, and many more…
Today we want to talk about another toxic and harmful waste, which is the basis of two new material researches: cigarette butts.
The protagonists are two designers who (almost simultaneously) worked on their own research: Carolina Giorgiani, Italian material / product designer and Sachi Tungare, multidisciplinary designer from Mumbai.
Carolina's project is called Butts Ocean and explores material possibilities of the cellulose acetate contained in cigarette butts. It is a collection of material samples obtained through different DIY / material driven design processes. The result is primitive and abstract but, at the same time, clearly suggests its possibility as a new plastic material. In fact, a series of these samples – which the designer called butt_er – was selected as finalist in the "Best Industry Application" category of the MaDe Competition for its "spreadability".
Butts Ocean was born from the desire to raise awareness of the pollution caused by cigarette butts on beaches and seas around the world. Giving new life to this polluting material can be a first step to collect this waste. Carolina's goal is to work as a designer and activist, tackling the problem of cigarette butts pollution through the research and exploration of new aesthetics and forms, exploring the possibilities of this typology of waste.
c
c
Sachi Tungare's project is called Jugaad, a notoriously untranslatable Hindi term that describes solving a problem in an improvised yet ingenious way with limited resources at hand. Jugaad, unlike Butts Ocean, takes shape and is declined in a collection of colored bowls and vases.
Once cleaned with ecological detergents, the material is dissolved, mixed with colour and water and then cast into the molds. The nature of cellulose acetate is such that when its solution comes into contact with water, it forms a precipitate. This means that a part of it solidifies in the mold and separates from the remaining liquid, which is then poured away in a process that gives rise to the fluid and organic formations that characterize the entire collection.
Completely unknowingly, the two designers are carrying out a very similar research on one of the most widespread waste in the world. In addition to the "coincidence" of the research, it is interesting to evaluate the final result and their methods: if Carolina prefers to explore the possibilities of this new material, with a final and "open" result such as samples, Sachi has preferred a more academic approach, applying the new material to the production of vases and bowls.
Now are question is, what if these two designers started to collaborate, combining their knowledge and contacts?
Visit Carolina Giorgiani's page to know more about Butts Ocean and Sachi Tungare's to discover Jugaad collection!
c
Do you want to see your project featured on WeVux?
Feel free to send us an email at [email protected] to know more, or visit our website and click on "Send your project" at the bottom of the home page