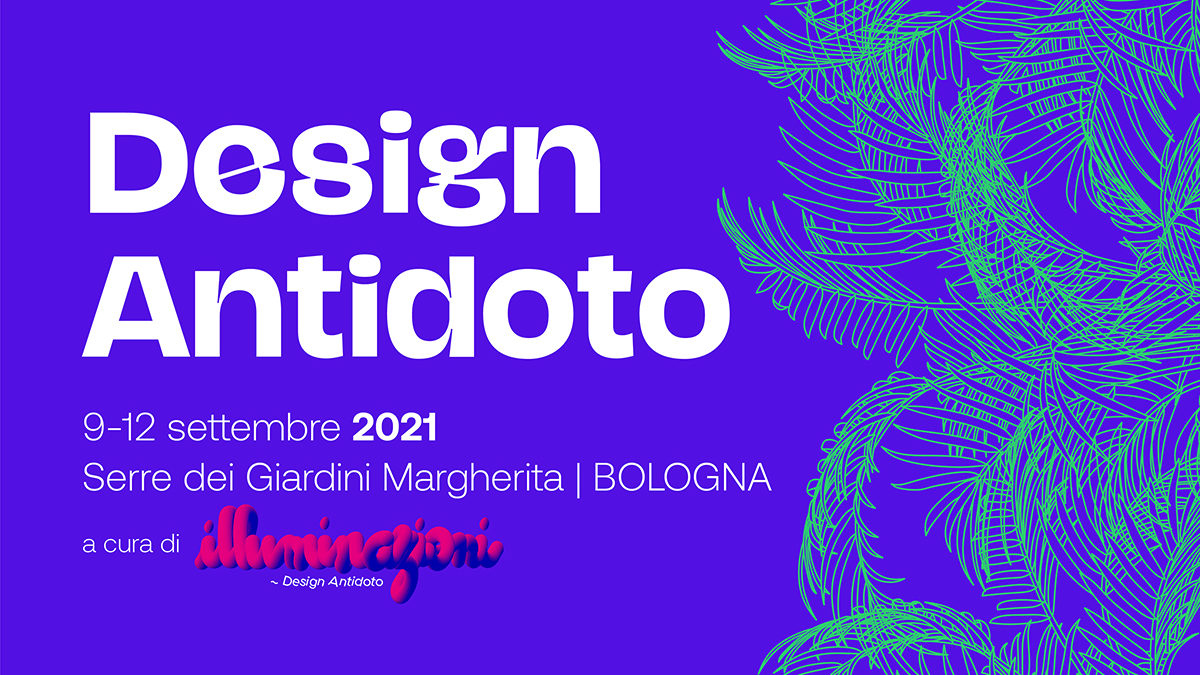 DESIGN ANTIDOTO, City Eden. Resilienze Festival (EN)
After the first edition in 2020 at the Fabbrica del Vapore, Milan, Design Antidoto is back with the "City Eden" exhibition, at the Serre dei Giardini Margherita, Bologna, from 9 to 12 September, during Resilienze Festival. For the location, Illuminazioni collective, founded by the under 30 designers Virginia Alluzzi and Caterina Capelli, has regenerated one of the greenhouses with the support of the Baustudio architecture practice.
In 2020, in Milan, Design Antidoto focused on design outputs born as an "antidoto" (antidote, solution) to the needs (social, spatial, psychological, practical) that we all experienced during the moments of emergency and quarantine. On the other hand, this year's selection, with seven unpublished projects and three innovative startups, aims to show how Design can be a useful tool to face the challenges of this new normalcy. The goal is to invite visitors to experience this discipline not as a distant and commercial world, but as a vehicle of social, environmental and cultural values ​​and innovation. Once again, an antidote for everyone. Below, a preview of the exhibitors that will be present in Bologna:
c
c
Hestia project was born in 2020 and is Gianmarco Guarascio(1992)'s degree thesis. He's a freelance from Rome, whose work ranges from interior to product design. Through reflections, research and experiments that bring to light the potential of fire within the shared living space, Gianmarco developed two devices capable of channeling the senses and human perceptions towards an innovative and radical experience with this element. Hestia was born both as a criticism of contemporary technological devices, which for example have completely replaced the use of the fireplace, and as an element to increase domestic conviviality, helping to rediscover a different way of sharing the spaces at home. In concrete, the coffee table with a bioethanol burner, the beating heart of the project, is accompanied with a bluetooth speaker that intensifies the sharing experience through the diffusion of music or audio books. Moreover, fire returns to the project as a technology to embellish copper surfaces through the use of open flames in the production phase, the results are unique textures and colors.
c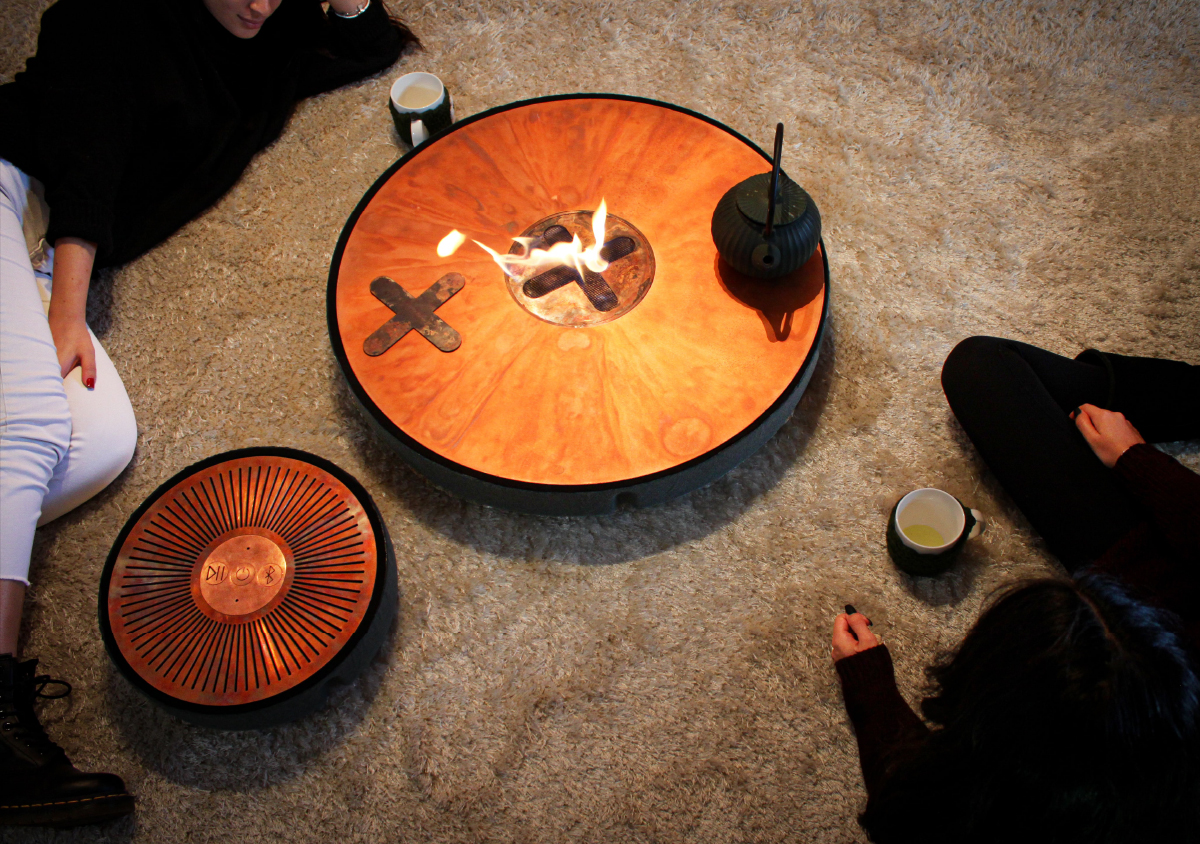 c
Previously on WeVux, Andrea Sebastianelli (Vasto, 1992) lives in Rotterdam where he works as a freelance product designer. With his practice, he aims at a deep understanding of materials and at the engagement of the craftsmen work, through a systemic approach. To understand better, Piume Vellutate is an example of his method: in 2019 Andrea Sebastianelli, together with other artists, was commisioned to create new products based upon the textile museum materials provided by Prato Museum (Municipality of Santo Tristo (Portugal)), the Nordiska Textilakademin Museum (Sweden), the Strzemiński Academy of Łódź (Poland) and the city of Gironella (Spain). The Piume Vellutate project, which traces the history and styles that have characterized the production of velvet, from its origin to the present day, was born within this contest. Velvet (vellutate means made of velvet), used to line a series of quilts, has allowed to stylistically reflect the museum belongings. Therefore, the project is a visual research based on the layering of the decoration, applied to this material over the course of history. This concept get real into an artifact through which people can experience the historical archive in their daily lives.
c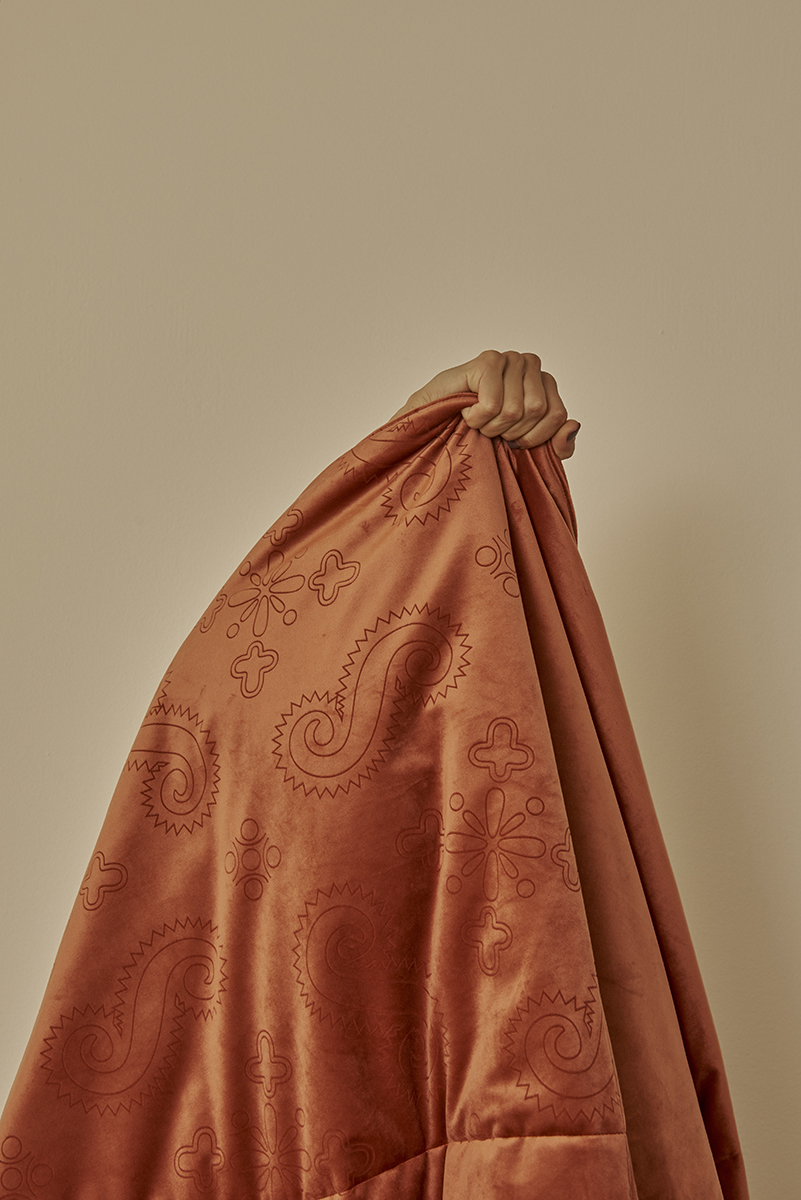 c
Eywa is a tile system designed by Ismaele Bonomi to create luminous paths in forests and parks. The product was born from the desire to make people aware of what plants really are, says the designer. To do this, Eywa's tiles show in real time, through light pulses of different intensity and color, the communication and interactions that take place between the roots that run under the feet of those who are walking the path. "This – says Bonomi – is possible thanks to a biosensor connected to the" Wood Wide Web "of the Eywa forest. The project allows users to walk, literally, on the words of the trees." The tiles are also equipped with a touch sensor, which allows walkers to switch on and reveal the luminous decoration when you step on them. To learn more and see a prototype, visit Design Antidoto.
c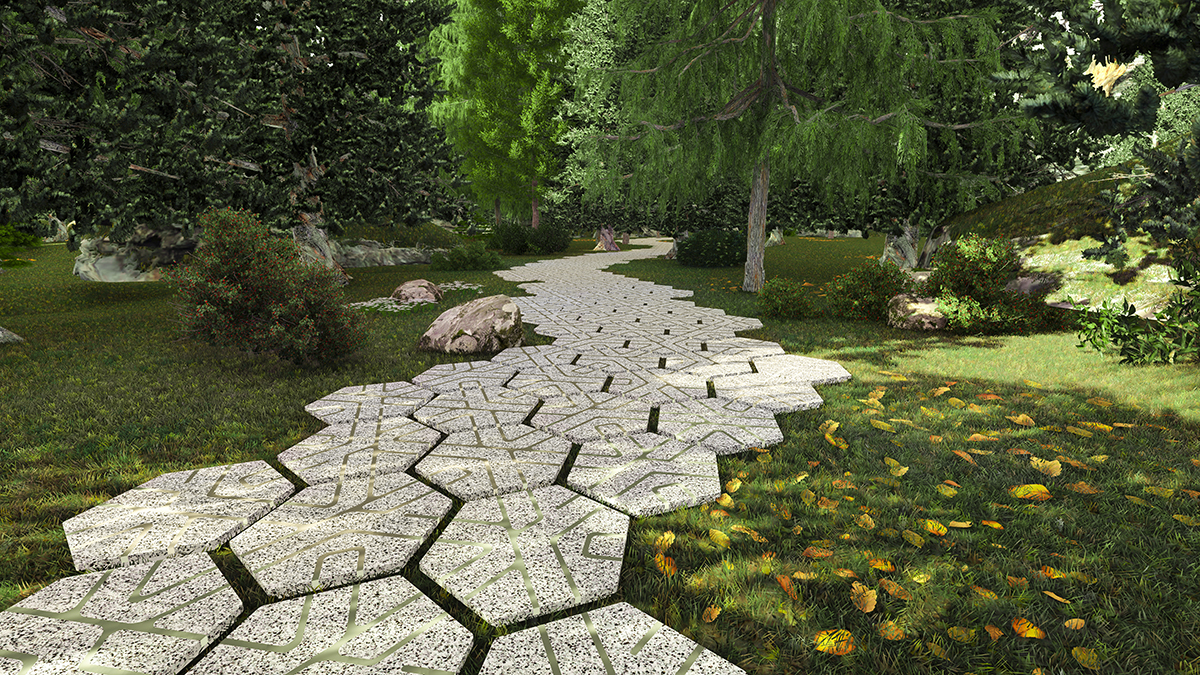 c
Previously on WeVux, MAIS Project is a creative duo founded by Matteo Mariani and Isato Prugger. They debuted in the design world with the FLAI project for Diomede, at Euroluce 2019. At Design Antidoto they will present BicéBio to the Bolognese public: an eco-sustainable glass, made with compostable bioplastic material Seedling Mark. It allows the production of a more resistant plastic cup, therefore more suitable for intensive use, as required for example in collective catering. In fact, the project proposes an alternative to disposable glasses for large tables, with the awareness that "We can change the future without changing our habits". BicéBio also arises from the attention to the more human aspects of design: the decorative texture is a tribute to Ettore Sottsass's 'Bacteria', and is designed to allow for a more comfortable grip; the material offers a soft touch sensation, more comfortable and "human" than the traditional cold plastic. At the end of its life cycle, BicéBio is disposed of in compost and decomposes without leaving polluting traces in the environment. An example of how Design can become a tool for developing – through everyday objects – a sensitivity towards the environment.
c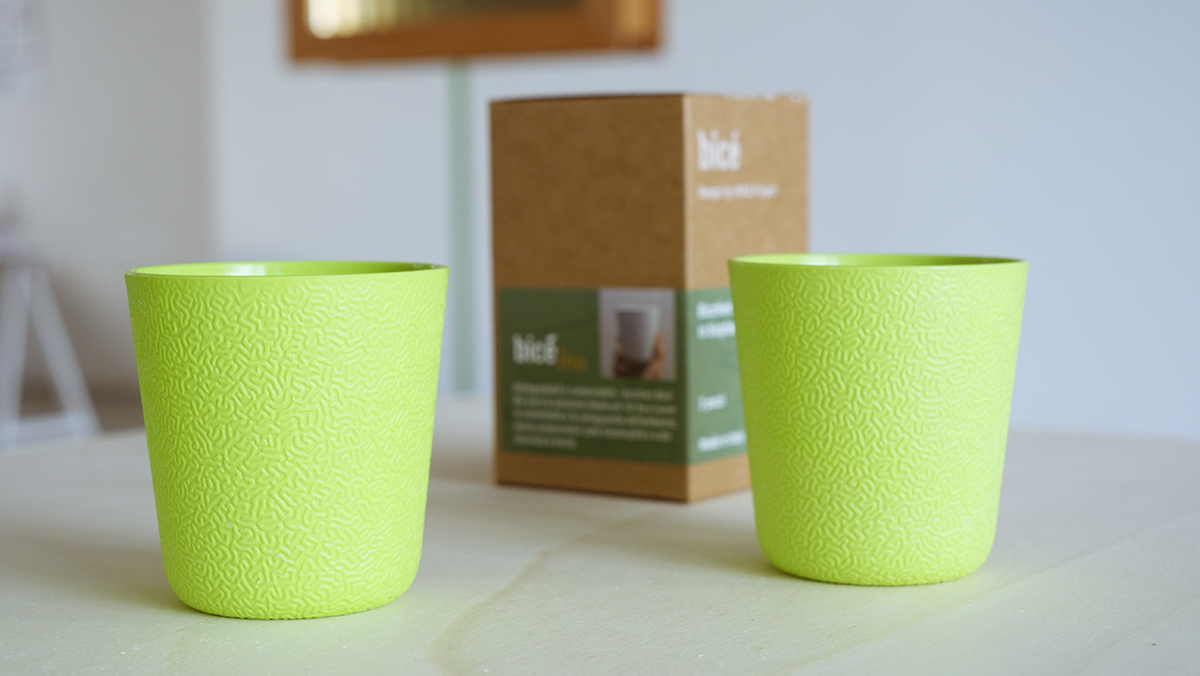 c
TheMosshelter is a project conceived in 2016 by Marco Cesari, born in 1993 and graduated from the Agricultural Institute F.lli Navarra. During his experience in Australia, touring the country in a van, he had the opportunity to study the local flora, remaining fascinated by it. After working on garden architecture in private homes, he returned to his hometown to fulfill his dream: to bring greenery to the foggy Ferrara. Making use of what he learned, Marco combined his skills in the world of plants with that of aquariums, starting to create mossariums and terrariums, such as kokedama and wabikusa. The first are the so-called flying bonsai, which have no pot, wabikusa refers to compositions created with a small portion of the vegetable soil, and several aquatic plants growing on it. His passion also led him to work with green architecture and garden design.
c
c
Officine 27 is a brand of metal objects and furniture that was born in La Spezia in 2020. Its characteristic? The lab is located inside the Villa Andreino Prison and it works also as a creative space to train inmates, designing and building products through artisanal techniques and semi-industrial processes, with attention to environmental and social sustainability, quality and attention to detail. All Officine 27 products are made by inmates who work within the Laboratory which has been managed by the Metallica Srl company since 2014. This reality is not only a place where furniture accessories are designed and produced, but above all is a coworking , where inmates are trained in order to create new opportunities. Design becomes a relational and re-enabling tool, with the aim of generating socially responsible projects, drawing on craftsmanship to focus on attention to detail and product quality.
c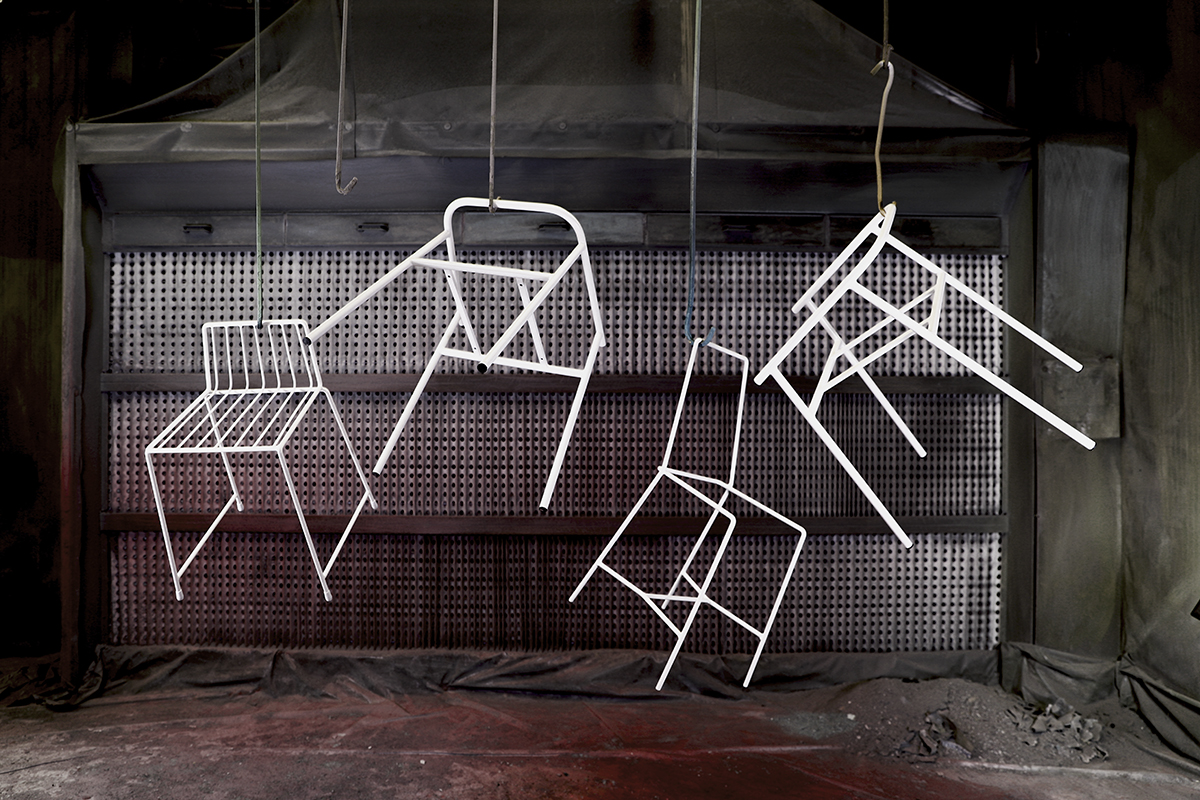 c
PlayWood produces ecological, recyclable furniture components and accessories from renewable sources, designed according to the principles of eco-design. It was created to offer a more sustainable approach to disposable furniture and to meet the flexibility of modern life. "We believe that furniture should be made to last, not for the landfill." Each piece of furniture created is modular and transportable. In addition, it can be easily customized to obtain multiple configurations. PlayWood works with a short supply chain that allows everyone to buy high quality furniture at a competitive price thanks to direct contact between manufacturer and customer, which reduces the commercial costs related to the sale, and to the optimization of processes and the reduction of waste typical of industrial mass production. An interesting solution to discover.
c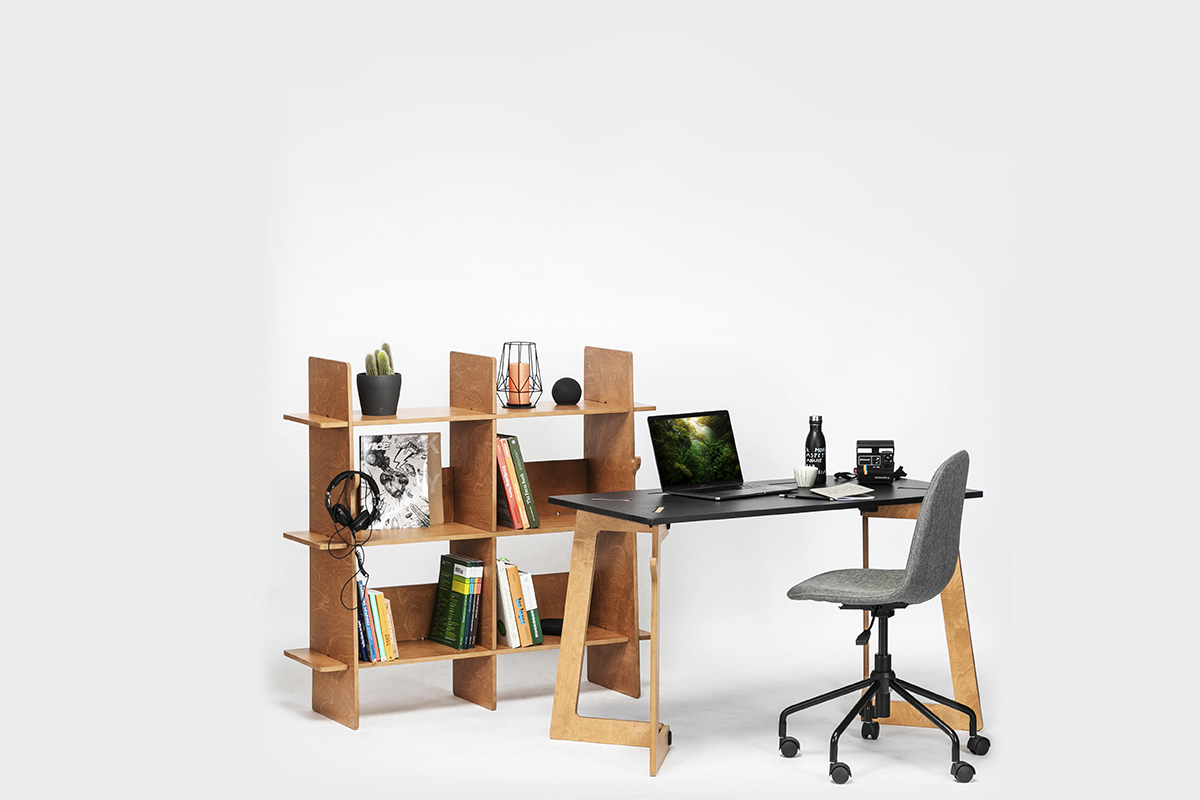 c
Podere 101 was born with the aim of achieving food self-production but is now also expanding to new areas of ecology such as reforestation. In the last 4 years Tommaso (aka Podere 101), born in 2002, started an innovative breeding of laying hens on pastures and mobile chicken coops, has formed several groups of bee families, and has begun to produce fruit and vegetables. Opened in 2020, the Instagram page documents Tommaso's project who, as he says, found the energy to start thanks to Fridays For Future and the many young people involved in the events. In the last year, the project has seen a significant increase in terms of growth and the necessary commitment, an example are also the many new projects and collaborations that the founder of Podere 101 is carrying out. To find out more, we recommend you to visit Design Antidoto.
c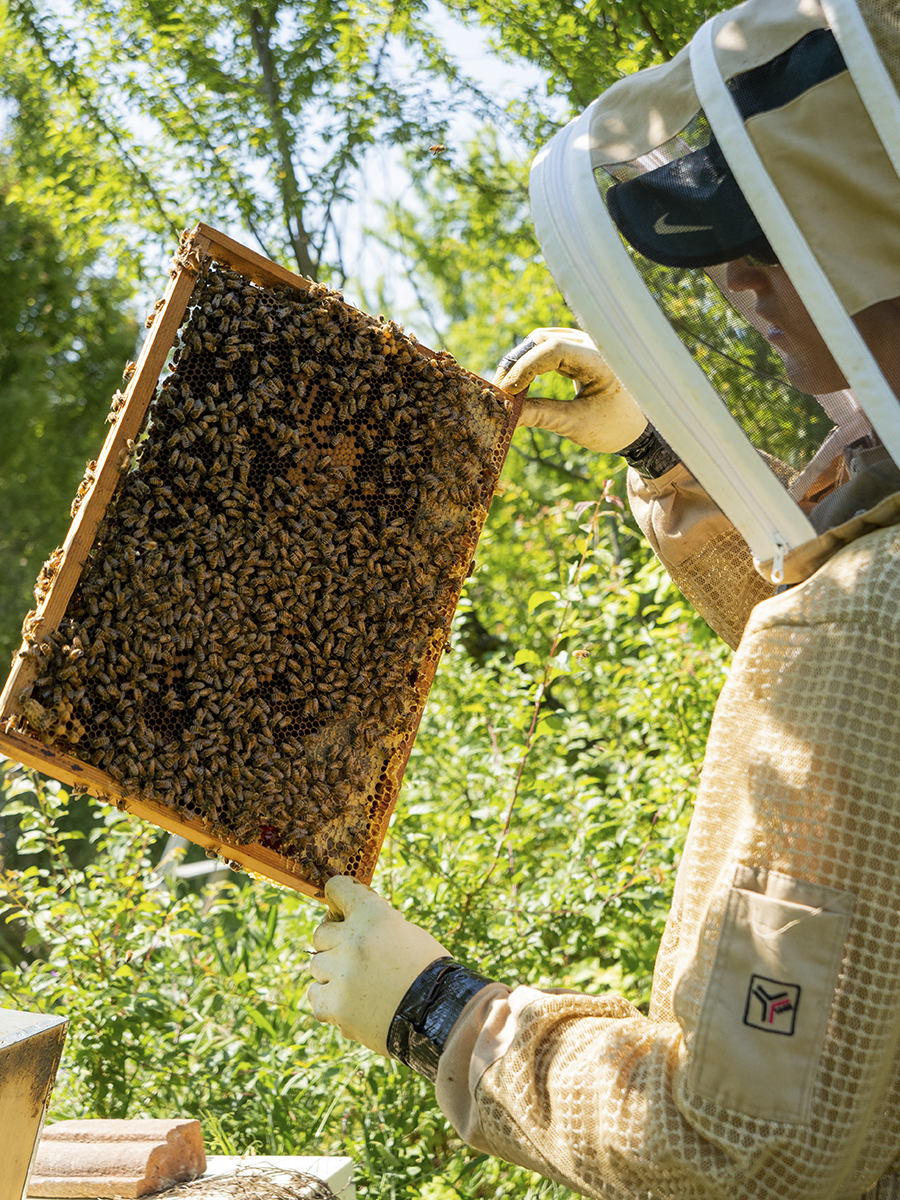 c
Revibe is a marketplace dedicated to fashion upcycling, which brings together independent fashion designers who fight against fashion waste. The project was born in 2020 during the pandemic, by four Venetian friends who had been transplanted to Paris for several years. Today, Revibe can counts about 50 designers from 7 European countries and over 600 products, all regenerated from second-hand materials or production waste. An online showcase for artisans and artists who create unique pieces by combining different materials and processing techniques: creativity at the service of the environment and society. By giving a contact with a new circular tailor's shop, Revibe allows its customers to pre-order the garment and to co-create it with the designers through customization requests. Another interesting project to discover.
c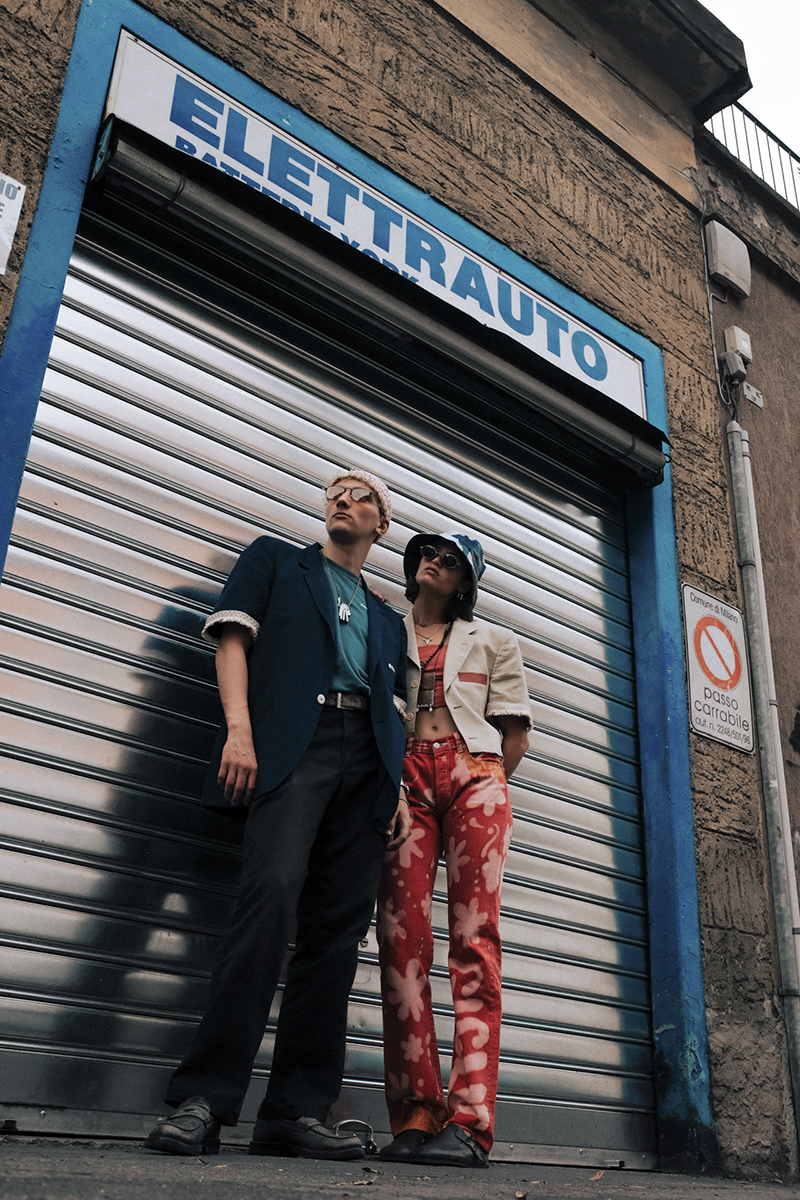 c
Last but not least, 3D WASP – World's Advanced Saving Project is a leading company in the 3D printing sector founded by Massimo Moretti in 2012. Inspired by the potter wasp, the WASP project intends to build constructions with local natural materials and at zero cost. The company has always been known for Delta WASP 3D printers adaptable to all needs, from small to large, with a product line entirely dedicated to Industry 4.0. The main company objective is to provide effective benefits to humans through technological innovation and research. To do so, the proceeds from the sale of 3d printers are invested in the research and development of integrated projects in the perspective of a production revolution that can bring widespread well-being. Research that proceeds in parallel in the field of eco-sustainable and functional materials and innovative systems. So far, the projects carried out by the group are completely self-financed. To know this interesting reality, visit Design Antidoto.
c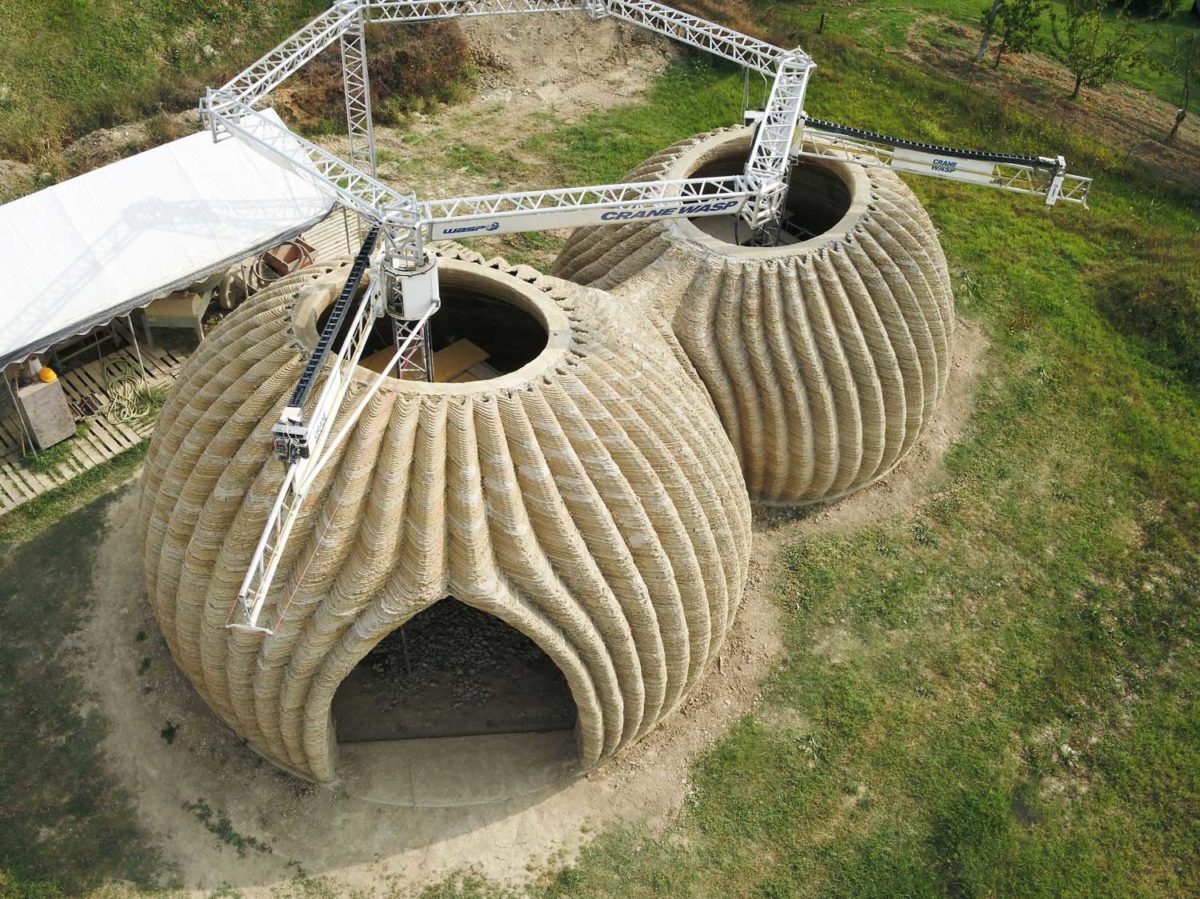 c
Next week, WeVux will present some of the exhibitors mentioned above. Info:
DESIGN ANTIDOTO, City Eden.
9 – 12 September @ Serre dei Giardini Margherita, Bologna
Curated by Illuminazioni Exhibit
Partner: Baustudio, Azeta Print Services.
Supported by: Advanced Design Unit