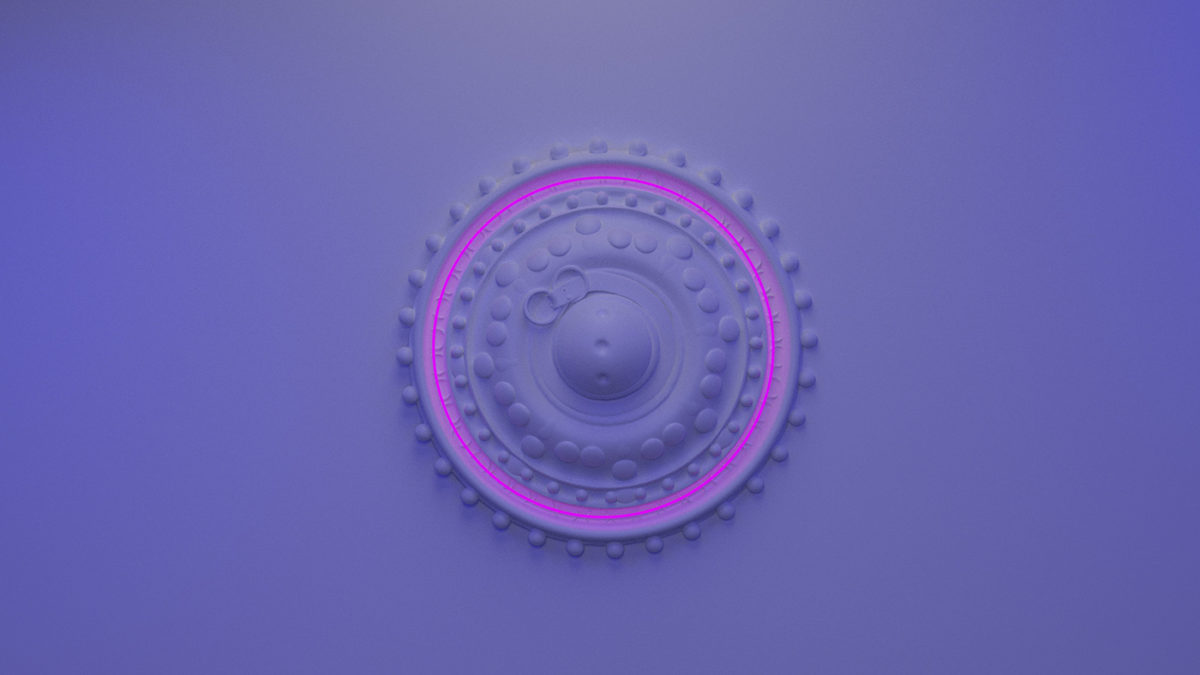 DIGITAL MUSES, Gianmaria Della Ratta and Giorgio Gasco
Locked up at home and forced to use our internet connection as the only way to escape, in 2020 the world saw an increase in the usage and subscription signup for streaming platform, compared to previous years. Today we can find everything in streaming: make-up artists, home chefs, gamers, and so on. Every day millions of people are online from their room or home, broadcasting.
Driven by curiosity, Gianmaria Della Ratta and Giorgio Gasco analyzed those rooms, trying to understand what characterizes them the most from the visual communication point of view. The result is Digital Muses, Virtual intimacy through the eyes of a designer, an exhibition curated by Foundation Mesh on show at Galerie Lecq, in Rotterdam, during Dutch Design Week 2020. Gianmaria and Giorgio are two young Italian designers with different backgrounds, both graduated from Design Academy Eindhoven with a Master in Contextual Design.
Taking into consideration one of the most used environments in these cases, the bedroom, the designers oriented themselves with the sociological research of McRobbie and Garber (1976): the "bedroom culture" is placed in the broader context of youth culture and this room is used by young people when they find themselves defining and negotiating a series of borders and intersections with reality. As children grow up, the meaning of private spaces evolves along with the desire to escape the domestic realm towards "subcultures" or more contemporary applications such as streaming platforms. As already mentioned, this world is very vast and the designers wanted to focus on a specific typology, a subculture in which the term Virtual Intimacy takes on a specific meaning: CamGirls.
c
c
Analyzing the domestic environments of this virtual reality, they interviewed the subjects and tried to extrapolate symbols, languages, settings and attitudes that characterize this discipline. As a result of their research, the designers created eight plaster wall decorations made up of elements such as cherubs, dolphins and vibrators. Using the bas-relief, which has always been used in architecture not only as a decoration but as a narrative element, becomes a vehicle for new formal, aesthetic and visual stimuli.
Digital Muses revolves around the mutual influences between the virtual and the physical world. In this case, the pieces of furniture and elements in the room represent not only the needs of the camgirls, but also part of their identity, values and purposes. Therefore, the bas-reliefs become a characterizing part of the live broadcasting narrative.
Gianmaria and Giorgio's interest in the world of streaming stems mainly from a provocation: the desire to raise awareness of this theme, the relationship between the person and live broadcasting. It is a constantly developing phenomenon that focuses on new technologies, and which has never been taken under consideration by the design world.
c
Do you want to see your project featured on WeVux?
Feel free to send us an email at [email protected] to know more, or visit our website and click on "Send your project" at the bottom of the home page