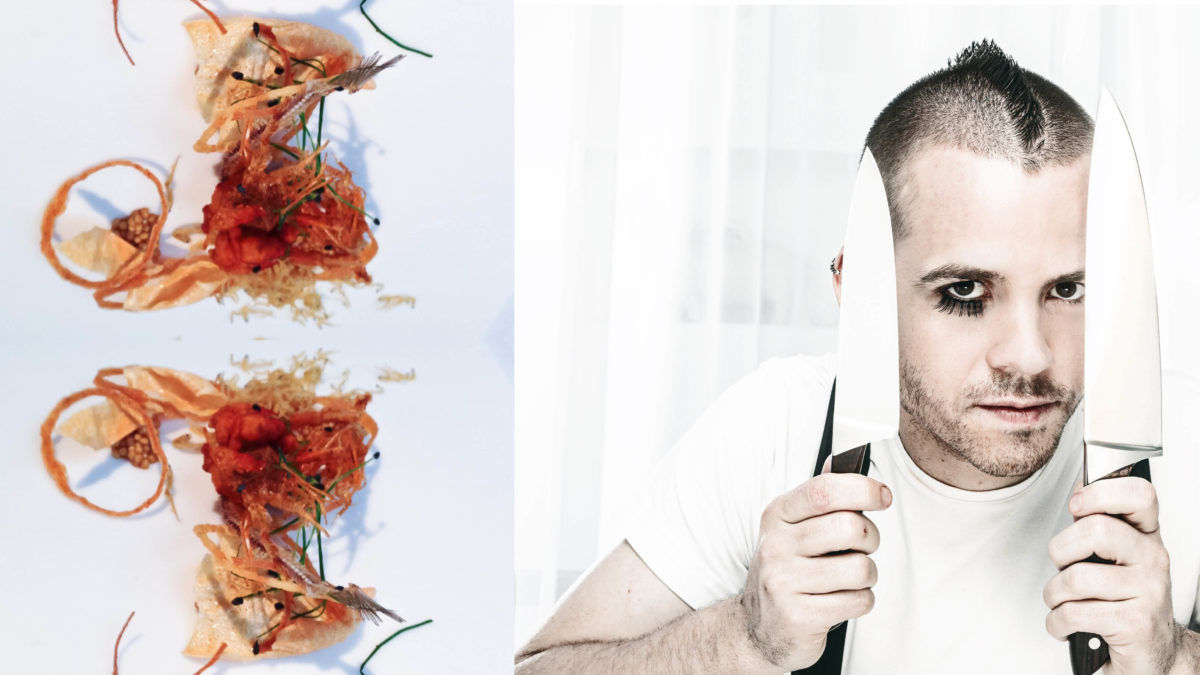 DIVERXO – A PUNK FOOD PORN STORY
Diverxo is the only three award-winning Michelin star restaurant in Madrid, is located inside the hotel Eurobuilding NH Collection. Let's see some numbers.
The owner is the chef David Muñoz, 36 years.
He and his wife, Angela Montero opened Diverxo in April 2007 with the idea of creating a restaurant with its own personality, a wild example of vanguardism.
His kitchen is extremely both provocative and playful, the same also appliable to the design of the restaurant, designed by the same Muñoz in collaboration with the architect Lázaro Rosa Violán. Diverxo has an open kitchen so that customers can watch the preparation of the courses and feel directly involved; only 12 tables for 24 seats.
The tasting menu goes from 165 to 225 Euros. "Three options that differ only in the quantity of food and number of dishes. All of them are killer and unlimited", it's the claim in the website.
For doing that, David Muñoz makes use of a 40-person team between kitchen and restaurant.
The restaurant is explained in all its personality through an exceptional short-movie, winner of several awards, that you can find here.
All rights reserved to David Muñoz