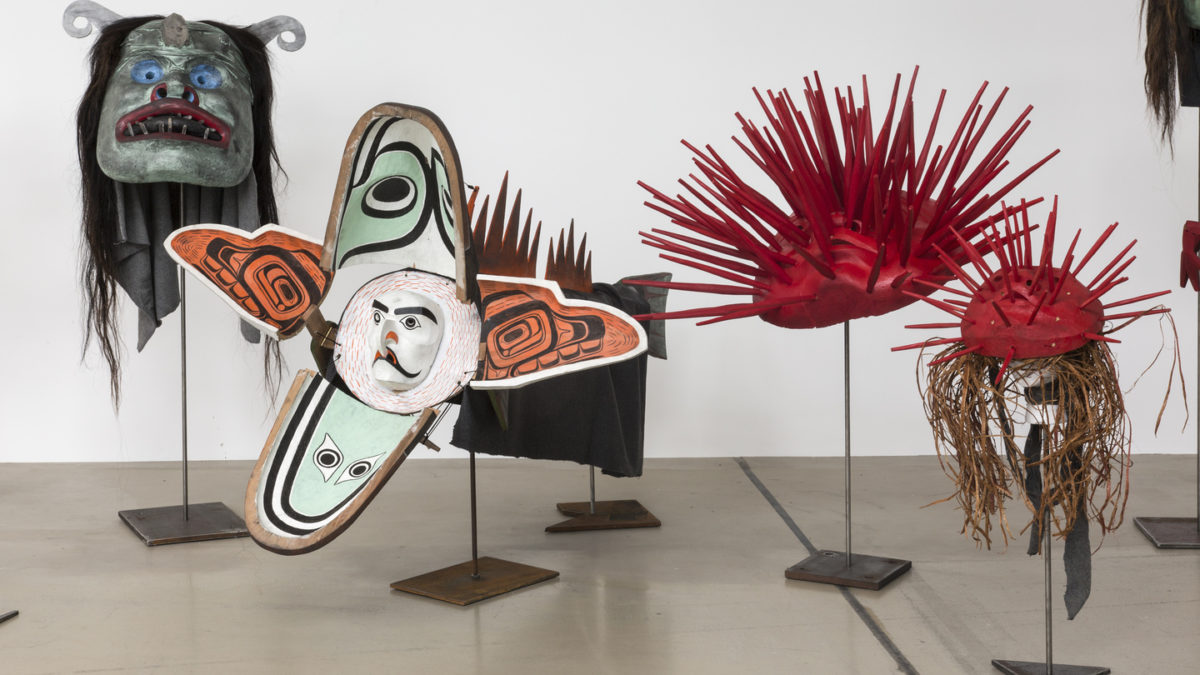 DOCUMENTA 14_Undersea Kingdom
The big great whale, Walis Gwy Um, as fellow Kwakwaka'wakw people named Beau Dick, one of their hereditary chiefs, was a maker of masks, a hand guided by superior forces to bring them to life in colored cedar wood. All the masks exhibited at Kassel and Athens have been danced and will do so one last time before being burned.
Laughter crackling and fizzling among the embers. Oh how needed was the burning, that ashen dance of return. They cry frogs of joy, red shimmering gifts hopping from dream to dream. The crow is swallowed by the human on an instant, the next the beak is already peeking again from smiling lips. The cedar splinters, exhausted after years of carrying their sacred masters, embrace their blazing lovers in total abandonment. Together they give birth to scorching clouds of angry mosquitoes. Insectoid trickery has helped the cannibal woman to flee the pyre once more, others less fortunate are swallowed whole by pale O's.
All Rights Reserved to Beau Dick
Images from Fazakas Gallery