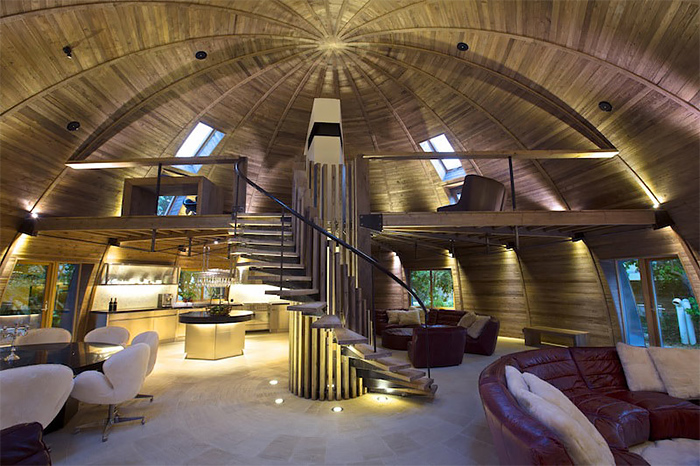 La Dome Home è una residenza situata a Gaoming, China, progettata dal team di  Timothy Oulton per creare un polo d'ispirazione del design per i propri dipendenti e per i visitatori.
"The compound sits adjacent to their global headquarters and is located in the middle of a lychee garden. Made of solid timber, the Dome Home took years of meticulous planning to complete. It's a self-supporting structure without the need for any columns." – Il complesso si trova vicino la sede centrale, ed è situato al centro di un giardino di lychees. Costruita in solido legno, la Dome Home è stata progettata meticolosamente in diversi anni prima di essere completata. La struttura è autoportante e non è necessaria la presenza di alcuna colonna come sostegno.
Gli arredi dalle forme tondeggianti vogliono riprendere la linea della casa che ha come punto centrale una scala in legno con pannelli flottanti in orizzontale e verticale. Intorno alla Dome Home poi ci sono una serie di percorsi che portano a sette stabili a due piani in mattoni con pianta circolare, anche queste con funzione di alloggio.
All Rights Reserved to Timothy Oulton