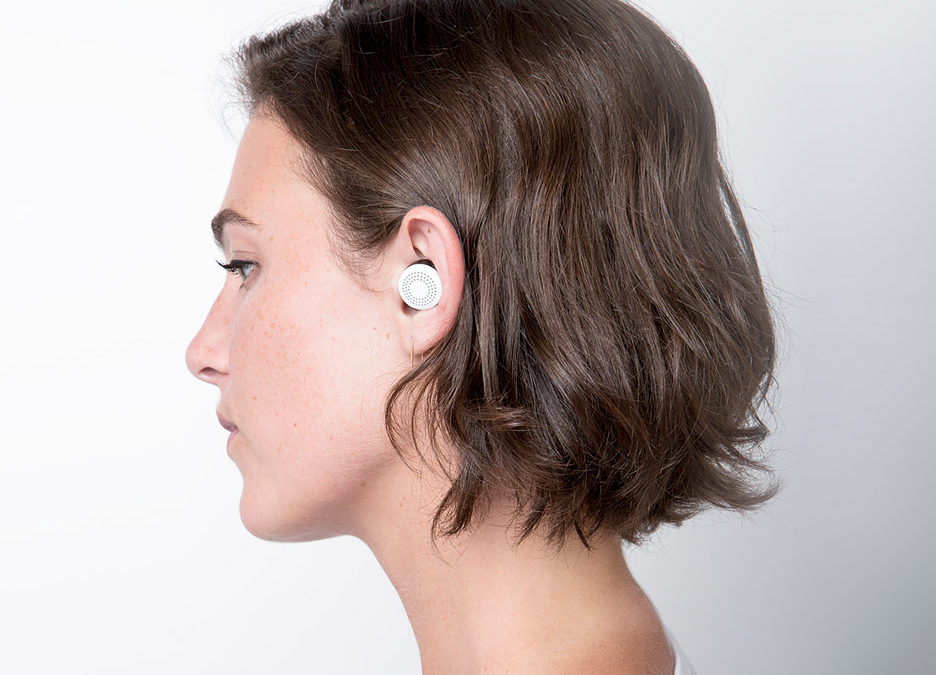 DOPPLER LABS – EQUALIZING SOUNDS IN REAL LIFE
Doppler Labs is a wearable technology company which has developed a set of wireless earbuds that augment the user's real-world audio experience. Doppler Labs' Here Active Listening in-ear audio system includes a pair of earbuds, Bluetooth connected to an app to customize every live listening experience by adjusting the sound in their ears.
The goal is enhancing the sonic experience at discos, concerts or festivals, providing options for controlling the volume and equalization: everything you can do with song but in real life!
A set of app features offers a range of filters to be applied to ambient music, as bass boost, reverb or flange. Also, the system provides active noise cancellation to reduce unwanted background noise like plane's engine during a flight, traffic or baby's cries.
For more, look at this video from The Verge: