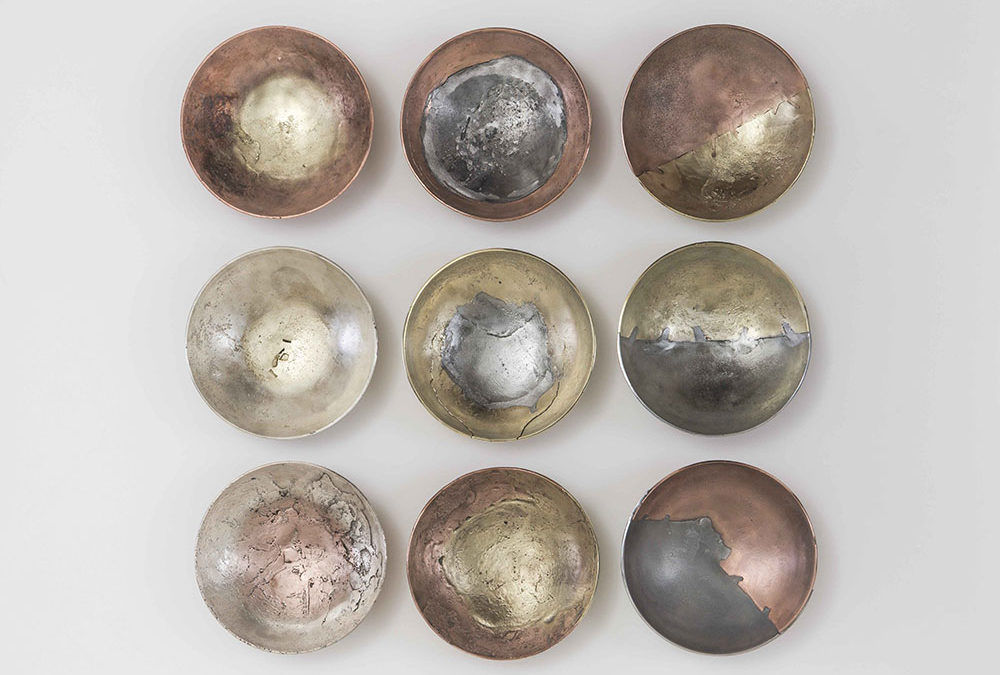 Kawther Al Saffar was born in 1990 and raised in Kuwait. She attended the Rhode Island School of Design where she studied industrial design, "her work is highly multi disciplinary and attempts to bridge the gap between art and design." Her projects investigate human intimacy, whether this mean finding cultural significance, integrity in materials, or creating human connections.
One of her latest project is Dual Bowls, currently on Kickstarter – successfully funded one month before the campaign end; the collection is composed by one-of-a-kind bowls made with unique sand-casting methods developed with Alwafi Foundry in Kuwait. The peculiarity of the work is that every piece is forged from a mixture of recycled brass, copper, zinc, or nickel – always two metals are mixed together. The unique design is given by the imperfections left behind from the casting process, that work also to remind us the complexity of forging a single object from two different materials. "The molds use sand from the near Nile River, requiring only the addition of water…Above all this launch is a celebration of a community of craftsmen and designers in Kuwait. We've brought together a lot of talented people, from all walks of life. "
Visit her page to see more projects!
All Rights are Reserved