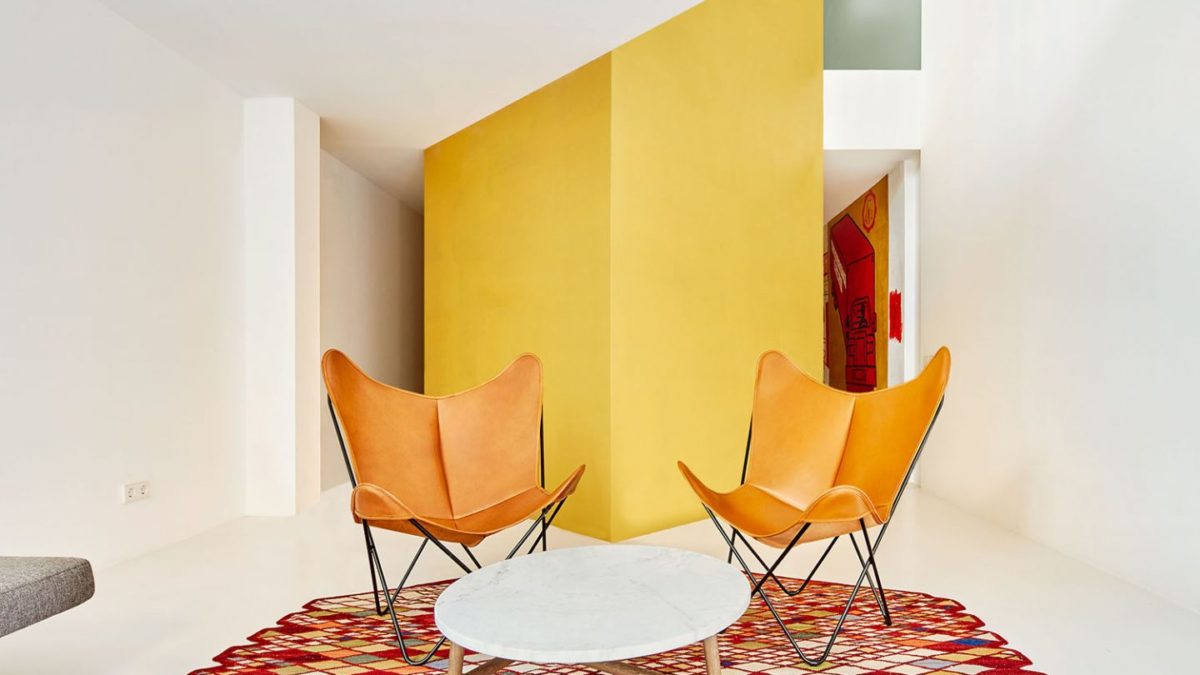 Raúl Sánchez Architects is an architecture and design practice based in Barcelona and founded by Raúl Sánchez (Linares, 1978), graduated architect from the Architecture School in Granada, Spain. Since 2005 resides and works in Barcelona developing a professional activity which escapes specialization in order to cover all types of work and projects related to architecture, urbanism, design, and resources, ideas and techniques management.
A Brazilian client called on architect Raúl Sánchez to renovate a property into her home; located in the heart of Barcelona's Raval district, Sánchez and his team have united the two levels of an upstairs and downstairs apartment, creating an open plan, double volume living space that utilizes the existing mezzanine structure as an interior balcony.
A handpainted mural, which depicts a Brazilian street scene, has informed the use of yellow for block color walls in the residence, providing character to an otherwise white and minimalist interior. A central structural volume has been built into the space, which conceals a stairwell, a bedroom and a bathroom and downstairs office space. As it is observed from different points in the residence, this yellow structure creates an interesting play with geometric shapes in the home's architecture.
All Rights Reserved to Raúl Sánchez
All images © José Hevia
(via ignant)