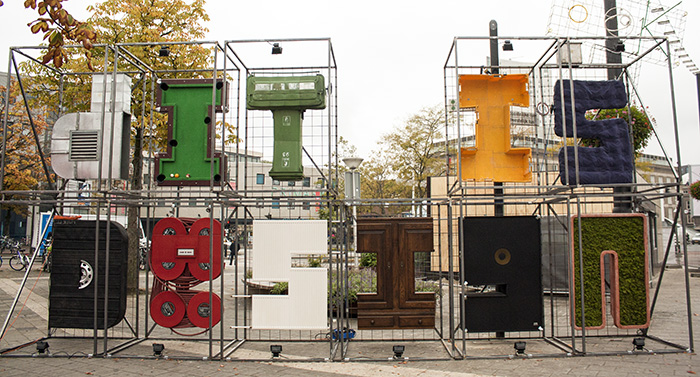 DUTCH DESIGN WEEK 2015 #ddw15 _ 1st part
The 14th Dutch Design Week 2015 #ddw15 is taking place in Eindhoven until Sunday 25 October. WeVUX will follow it: this post is the first part of three about DDW.
"What if…" is the theme for this DDW edition, the organisation wants to celebrate and highlight designers' power of imagination. The campaign to support the theme is made in cooperation with the design agency Fabrique. Martijn Paulen, DDW director, said about the theme: "Posing the right questions is the motor for the imagination. Designers think about how we will live and live together in the future. They dare to question everything, dream of a different answer and shape it. This is how they lay the basis for the innovations of the future." The festival is reinforced this year by the introduction of DDW Music, a collaboration between DDW, the Effenaar and the booking agency Friendly Fire. During the week, there will be live performances at various venues around town, free for anyone with a DDW go-as-you-please ticket. DDW ticket is a personal wristband that offers you nine days of unlimited access to the locations. Out of Eindhoven Station you will find an Infopoint for ticket, maps, gadgets. The shop space is divided with a coffe bar literally full of green, do not miss it! The highlights of DDW 2015 are regulars such as the Design Academy's Graduation Show, the presentation of the annual Dutch Design Awards, the presentation by Dutch Invertuals and the exhibitions in the Klokgebouw (art directors Guus Kusters and Maarten Kolk). Amongst these the Volvo Design Challenge, with young designers and the exhibition 'Mind the Step' (by the Eindhoven, Delft and Twente universities of technology) shows design and technology of the future.
In the gallery you will find a first point of view of DDW, do not miss the following parts to know more about the projects and the design!