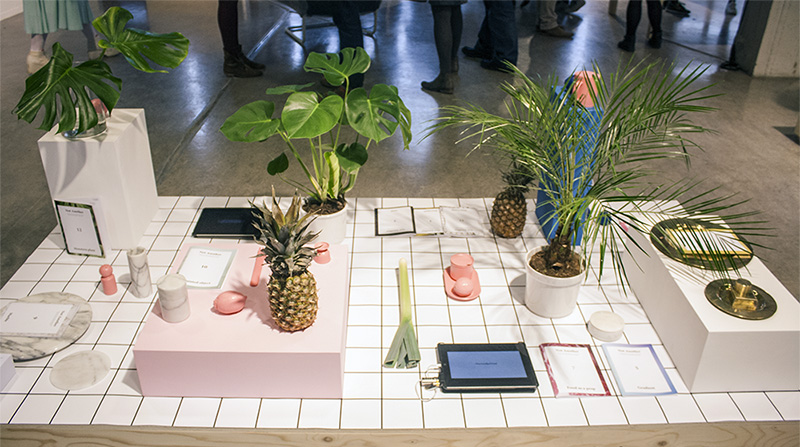 DUTCH DESIGN WEEK 2015 #ddw15 _ 3rd part
Third and last part about Dutch Design Week 2015. If you missed the previous parts, here's the quick links, part 1; part 2.
"The 2015 Design Academy Eindhoven graduates have engaged with the reality of the complex society they are living in and dealt with a myriad of issues that pertain to different communities across the globe." Graduation projects of all bachelor and master graduates of Design Academy Eindhoven are showcased on the 4th and 5th floor of de Witte Dame, in Eindhoven of course.
141 graduates are presenting 153 projects: you can find furniture design projects, as a tea set that makes an old chinese tradition more dynamic and international, a movable barbecue, a trendy set for travelling, examples of new  urban planning (for poor countries), considering the location, energy availability. Fashion products that use hair as principal material or recycled plastic. Web projects to collect your datas, to facilitate immigrates conditions. One of the most interesting was the cover project, "Not Another": a collection of stereotyped trendy objects, painted tools, small plants, golden objects, pineapples, marble to denounce "how repetitive design trends have become". Not Another is a montlhy magazine that addresses this issue.
As Deezen said "Design Academy Eindhoven has undergone a "paradigm shift" with students now more interested in responding to real-world problems such as Europe's refugee crisis than making beautiful objects for collectors, according to creative director Thomas Widdershoven". Maybe this new "paradigm shift" is also the reason why several products are not really innovative or new, on the contrary some are really similar to existing one, as Forage that is almost the same of one of the Concept IKEA Kitchen 2025 tools, shown at IKEA Temporary.
Despite this detail, Graduation Show is an interesting exhibition and it's good to see how young people put their effort into design.
All Rights Reserved to WeVUX