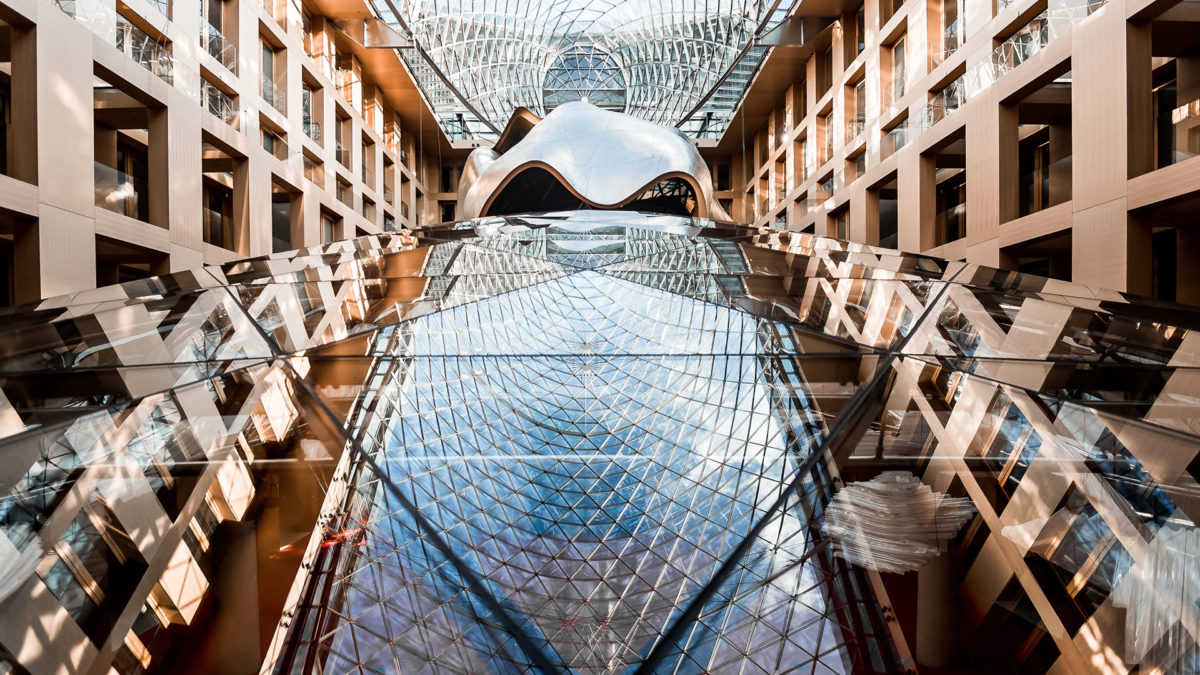 Born in Milan, Nancy De Campo moved to London three years ago and then she spent 7 months in Paris and now you can find her in Sydney, Australia. She has a passion for traveling, "a deep interest about what physically surrounds me and I've always felt inspired and fascinated by lines, perspective, symmetry and geometry." She had an architectural education that gave her the tools to read and deeply understand architectural layouts and forms, the link between functions and aesthetics. This architectural background gives her a unique perspective to create images that represent spaces, design and buildings in their best light.
Last August she spent some time in Berlin where she was kindly invited by Axica to take a tour of the interior spaces of the DZ Bank (Pariser Platz 3, 10117 Berlin, Germany), office and mixed-use building that the Canadian-born architect Frank Gehry designed in 1999. She realized a beautiful photographic series from that tour:
"Perhaps the most inspired element in the DZ Bank is this four-story stretched-stainless steel sculptural form that resembles a prehistoric horse's head; within the skull is a wood-framed oval conference hall. The interior of the oval conference room is paneled with thin strips of red oak that curve and weave through the space. High overhead looms a fish-shaped skylight made of glass laid over a steel-wire frame. Beneath the atrium's floor – which is partially covered with a multifaceted dome of glass that functions as a skylight for the space below – are a lecture hall, the bank's cafeteria and a spacious foyer."
Visit Nancy's website to see more projects!
All Rights Reserved to Nancy De Campo