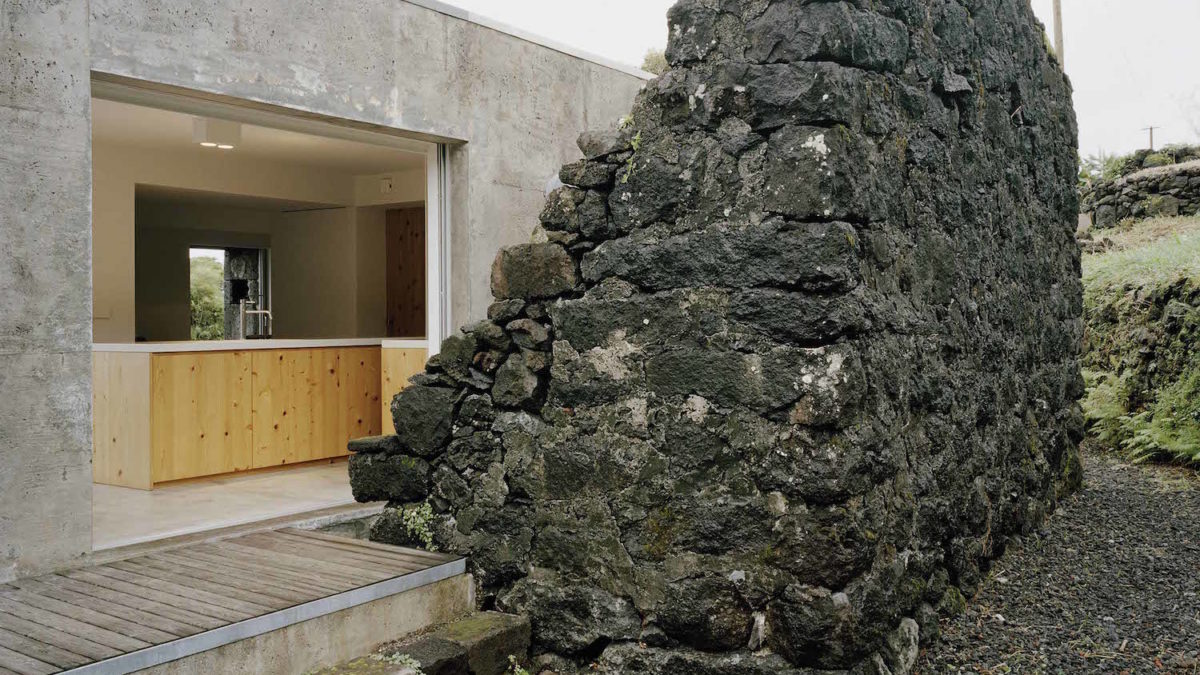 SAMI-Arquitectos is a Portuguese architecture practice founded in 2005 by Inês Vieira da Silva and Miguel Vieira. One of their project, E/C House, 2014 – Pico Island, Azores, has been featured in the new book from Gestalten: "Upgrade: Home Extensions, Alterations and Refurbishments, that presents different renovation projects, from home extensions to the modernization of industrial sites."
This holiday house in Pico Island is designed to maintain a ruin and enhance it. The studio molded the space around the complex former structure: "since the building is approached at the level of the covering, because of the slope of the land, we designed all the covering of the project as if they were decks, allowing to be used as sitting places or for contemplation." The interiors are shaped inside the walls of stone, they are designed with generous openings to improve natural light and contemplate the landscape. The windows are also used to create a connection with the original limits of the house: some of the volumes overlap with the ruin walls but some are not, creating a game of relations between past and present, nature and architecture.
Visit SAMI-Arquitectos' page for more projects!
Photos by Paulo Catrica