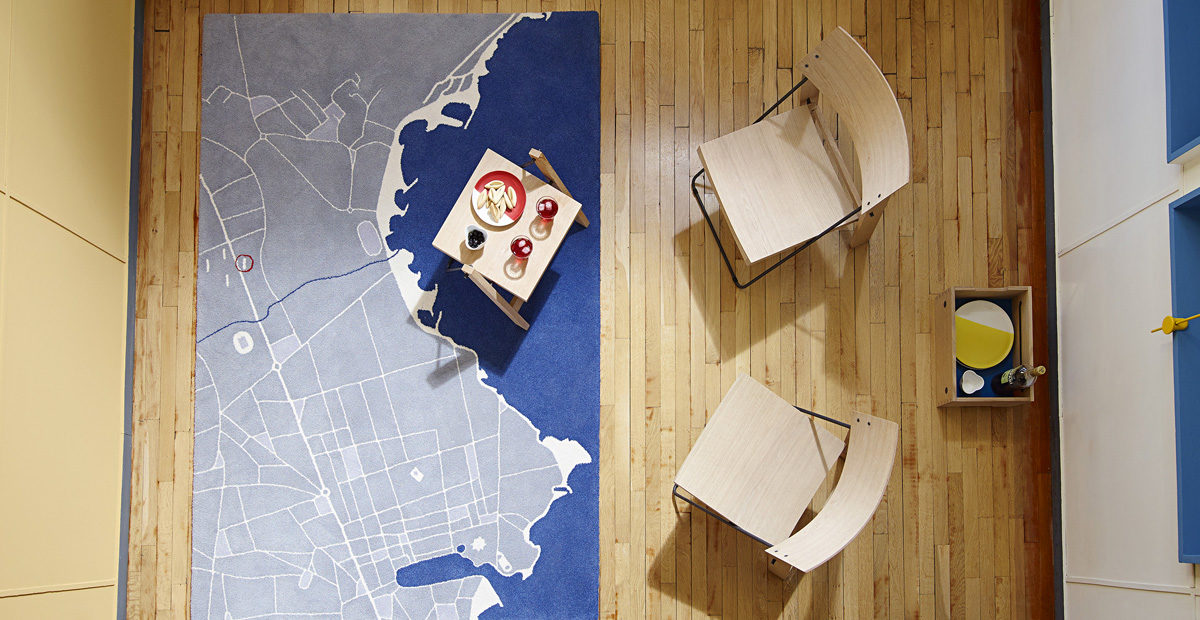 Renewed by Jean-Marc and Patrick Drut Blauwar, Apartment 50 occasionally hosts exhibition projects of world famous designers like Jasper Morrison, Ronan & Erwan Bouroullec, Konstantin Grcic and Pierre Charpin.
Under the direction of Thilo Alex Brunner, head of the Product Design Master ECAL, and Augustin Scott de Martinville professor, in September 2014 twelve students of the Masters in Product Design ECAL / University of Art and Design Lausanne were invited to reflect on a collection of objects to meet the daily needs in the city of Marseille. The project started with a three-day workshop, allowing students to experience life in the palace. Based on their different observations, they created items to "live" this place, focusing on particular aspects: the climate of the apartments, the flexibility of the interior spaces, guided tours that take place regularly, life in public areas, especially the roof terrace that serves as a meeting place.
The result of this research has become part of an exhibition in the Appartement 50 from the 4th to the 19th of July 2015. The exhibition will be accompanied by a publication of 52 pages produced by students of the Master in Art Direction.
(via Domus)