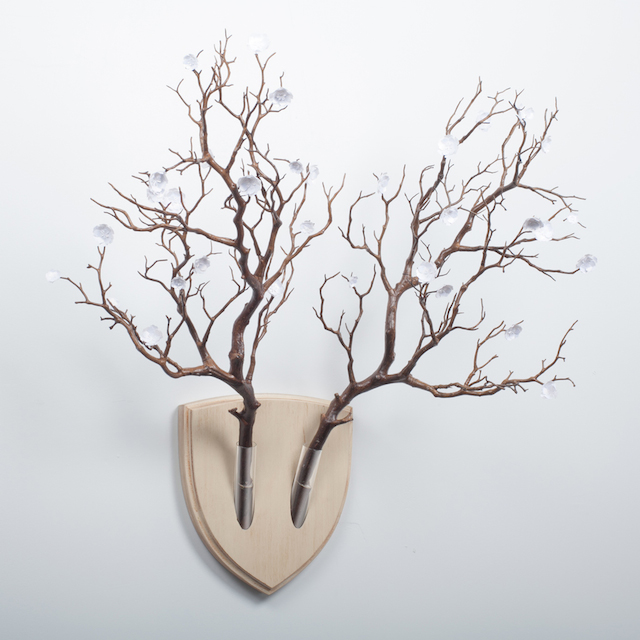 Elkebana non è altro che fiori ed immaginazione: un progetto molto interessante che ha come protagonisti il designer ed art director Fabio Milito e il Paula Studio Design di Roma.
"Elkebana is the first trophy for plant lovers. You just need flowers and imagination."
Il progetto si ispira al nome dell'Ikebana, l'arte giapponese della disposizione dei fiori recisi, e consiste in un piano in compensato e due vasi in vetro soffiato, tutto fatto a mano in Italia. I vasi vengono posti sulla tavola che una volta attaccata alla parete diventa una vera e propria opera d'arte, che può cambiare di stagione in stagione! Il prodotto sfrutta la bellezza dei fiori come un trofeo, che può rinnovarsi ogni volta che il fiore appassisce. Un lavoro veramente interessante, se volete comprarne uno scrivete direttamente al sito ufficiale!
All Rights Reserved to Elkebana, Fabio Milito, Paula Studio