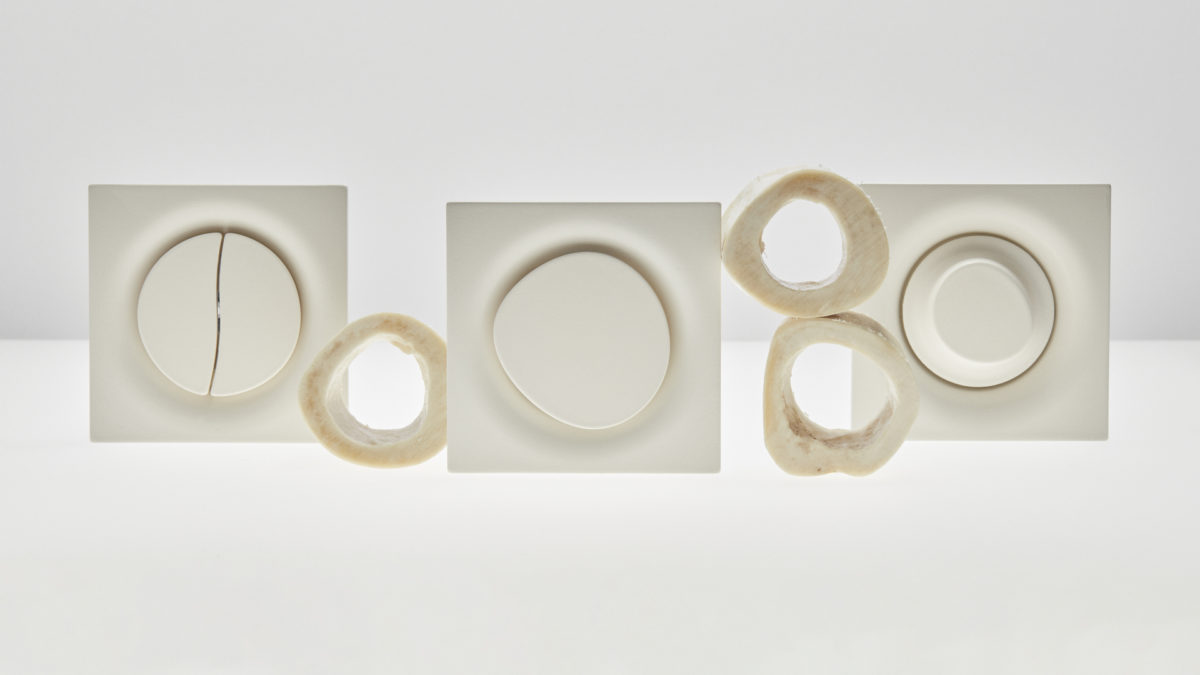 ELOS, a primitive material for contemporary design
Sometimes we find inspiration from what surrounds us, and this is what happened to Souhaïb Ghanmi, a Swiss Tunisian industrial designer who graduated with honors in 2021 from ECAL, with Elos project.
Today, plastic is one of the biggest factors of pollution and Souhaïb was interested in a potential substitute for this material. It was while observing his father's family, who takes care of the cattle, that he noticed the amount of waste produced after slaughter. Thanks to his uncle, who used to recover these bones to make knife handles, Souhaïb found a starting point for his own project.
C
To give some data, in France, about 20 million head of cattle are destined for food consumption. The bones from this industrial production are considered waste. Some of them are processed into various by-products such as animal food supplements or Chinese porcelain. However, a very large part is destroyed. In the past, bone was the equivalent of plastic and therefore the designer decided to look at this primitive material to apply it to our daily lives. Hence Elos was born.
Elos questions the possible future of bovine bones and the recycling of this material. For Souhaïb, bone is a forgotten and not sufficiently exploited despite its many properties such as: electrical and thermal insulator and a biodegradable material. Elos is a range of switches and sockets using bone powder for its electrical insulation properties. The socket is inspired by the articulation of a femur, allowing it to accompany the cable to avoid wear and tear. The organic shapes of the switches are inspired by the cut of long bones. Added to the family is a cover variant that combines a cable reel and a cell phone charging station. The double cover can accommodate all types of switches, sockets and USBs.
A project with great potential that, once again, shows us how a waste can be brought to new life, rediscovering an ancient use, now forgotten.
To see other projects, follow Souhaïb Ghanmi on Instagram!
Photography by Noé Cotter
cLa