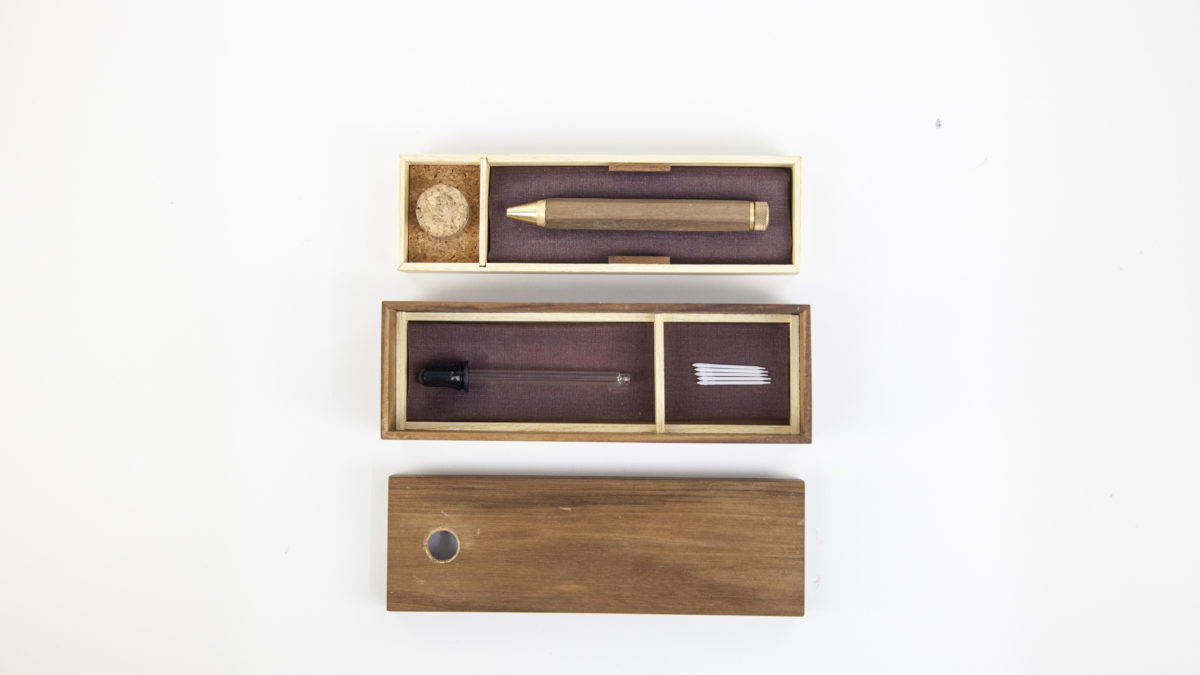 Weena Lee is a talented young designer from Malaysia, who have previous work experience in sporting good industry. "She was chosen to exchange to Kunsthochschule Berlin for Industrial Design studies. These effort results had won the IKEA Foundation and a Master semester in Lund University." She has a multi-culture background in design field. Her works has been exhibited in Milan, Japan, Germany and published in Singapore.
Her latest project Encore Pen is investigating how can we change the way writing instruments are made to make them more cyclic:
"Nowadays pens are often handed out for quick advertising, unfortunately they are linear products. How can we change the way writing instruments are made to make them more cyclic?
The Encore Pen is a timeless writing instrument that is easy to refill, repair and can be used again and again. The pen kit, made from walnut and ash, includes an eyedropper for the right amount of ink and replaceable pen nibs. The pen structure is considered as a refillable marker pen, that the felt pen nib and ink cushion allowed  the ink to be drawn.
Place the drawn ink into the glass tube, close up the box cover, then put the pen into the opening. The pen's ink will be refilled in just a few hours."
Weena is keen on design, "I'm an ambitious designer & adventurous athlete. I'd never stop challenging to discover more possibilities in my life. Impossible is nothing, nothing is impossible."
Thank you Weena, visit her page to see more projects!
All Rights Reserved to Weena Lee and WeVux
Please seek permission before using.