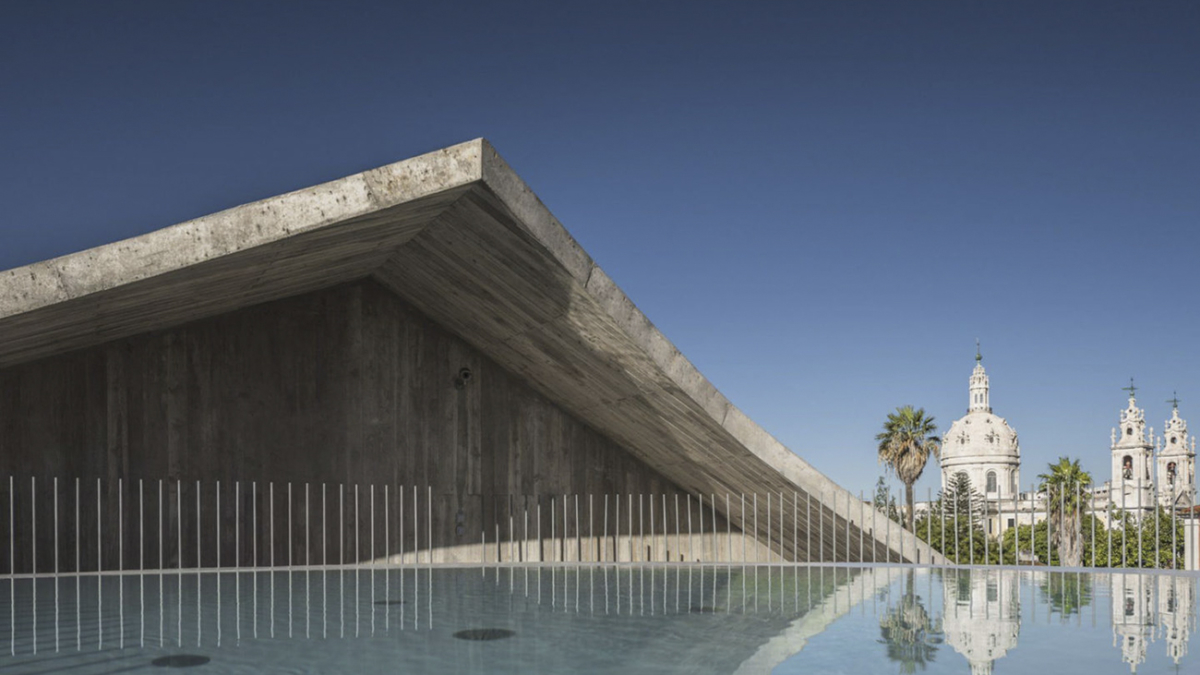 Aires Mateus (previously on WeVux) has designed Casa Estrela, a home located in Lisbon made entirely from concrete, with a reinterpretation of a traditional Portuguese street front.
In the neighborhood of Casa Estrela, the influence of the Romanesque, Gothic, Renaissance, Baroque and Neoclassical styles is strong, manifested in colorful houses that are ornate and adorned with elements from various epochs.
In response, local firm Aires Mateus has created a house that offers a new addition to a typical Portuguese street: a minimalist home entirely built of concrete for a multi-generational family. After the juxtaposition of the house to its neighbors, the rooftop terrace is perhaps the most striking part of the home: partially enclosed, this sculptural space features a bowl-shaped pool and overlooks the neighboring 18th-century basilica.
Inside, the home is organized across three levels, allowing the parents and their children space to live independently while also being together. The concrete walls remain exposed, light wood paneling and curved walls offer contrast, softening what could otherwise be a hard space.
Video and images © João Guimarães
All Rights reserved to Aires Mateus