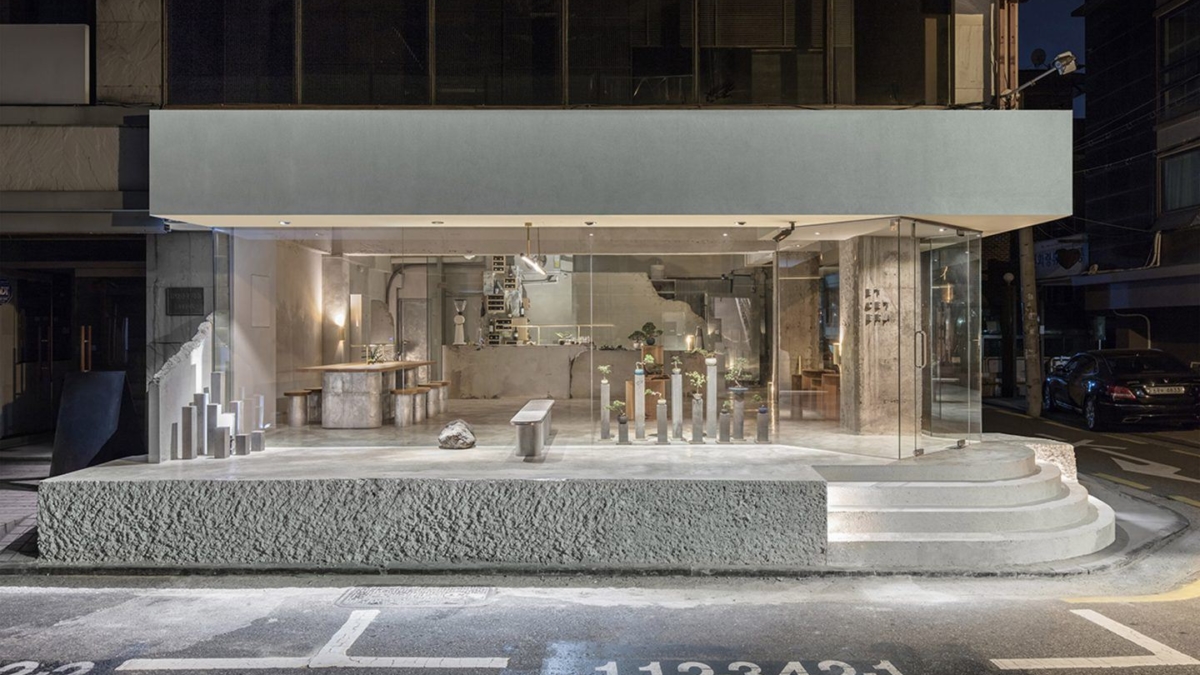 Jeonghwa Seo is a Seoul-based designer and his work is based mostly in furniture manufacture. He has recently designed custom furniture to complement the raw concrete interior of Et Cetera, a cafe and wine bar.
Set on a raised rough-cut concrete block, Et Cetera features two glass walls which offer passers-by a clear view into the artisanal-meets-industrial dining space. To complement the architectural design of the space, Seo designed pieces that share a similar unfinished quality. Working primarily with aluminum, oak and brass, he created tables, seating, lamps, and plinths.
"Et Cetera is a space where crafts, coffee, and wine are sold together", Seo explains. "The clients asked that the entire space can be transformed flexibly." Seo's furniture allows the space to be adjusted as needed when moving from daytime service as a cafe, to night-time service as a bar.
v
All Rights Reserved to Jeonghwa Seo