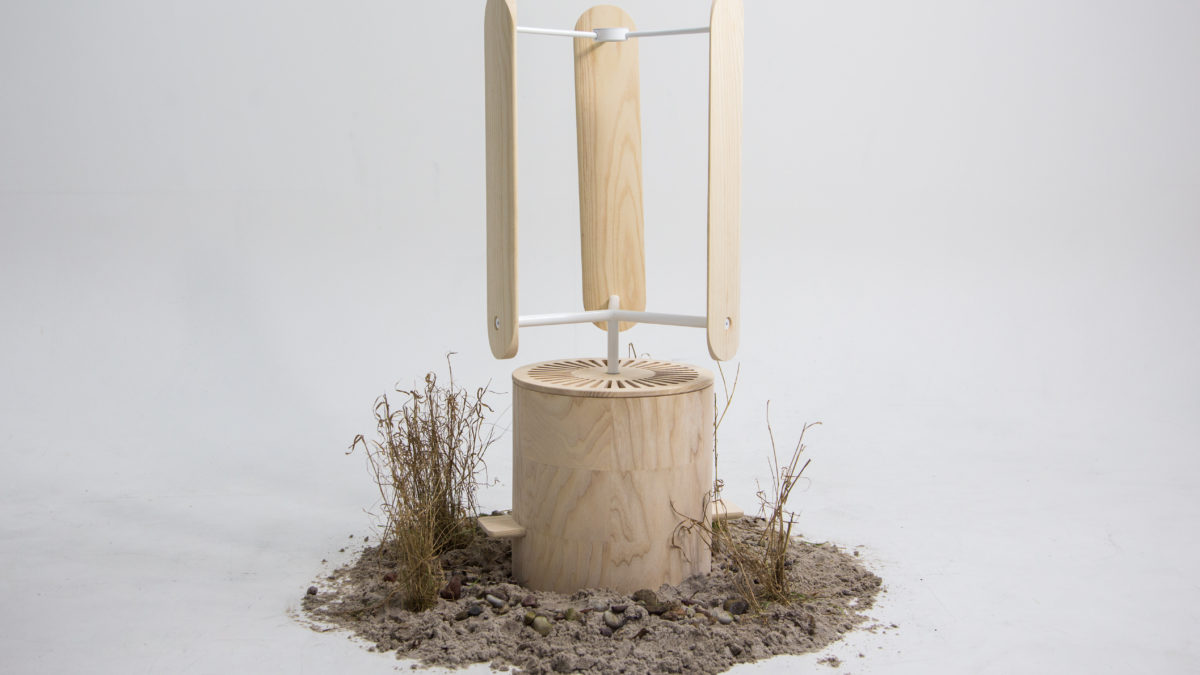 Born and raised in Sweden, Anton Nordenson started his design career when he was 12 and he learned how to use Photoshop by himself. After industrial design studies and arts and crafts for 1 year, he started his Bachelor in Industrial Design at Lund university where he is currently attending the first year of the Master in Industrial Design.
His inspiration as designer comes from different sources, but he is focused to make things that have an impact. "I try to find subjects that can affect many people and make their living better, it may sound like a clichè, but it is about making this world into a better place. My language is often inspired by architectural structures or simple but organic shapes that you can find in nature."
Talking about making an impact, today we will present his EWA:
"Water is an essential resource for life on earth, and unfortunately in some parts of the world it is scarce. Ewa is designed to collect water; it uses the principle of condensation to harvest humidity from the air around us. Colder temperatures underground cool the surface of the container which water vapor then condensates on and the vertical wind turbine drives a fan that maximizes Ewa's efficiency. It can be used where water isn't safe for drinking, or where it's limited to vital uses such as drinking and cooking.The name Ewa is short for Earth, Water and Air – the vital elements for Ewa to work. It is also a reference to Eve – the creator of life."
When we ask Anton about his future, he wants to be a consultant, doing medical equipment or designing holistic concepts – a realistic approach on how to have an impact on the world. As industrial designer he is also interested in doing consumer products, mostly dealing with exercise or social interaction.
So, good luck and thank you!
All Rights Reserved to Anton Nordenson and WeVux
Please seek permission before using.