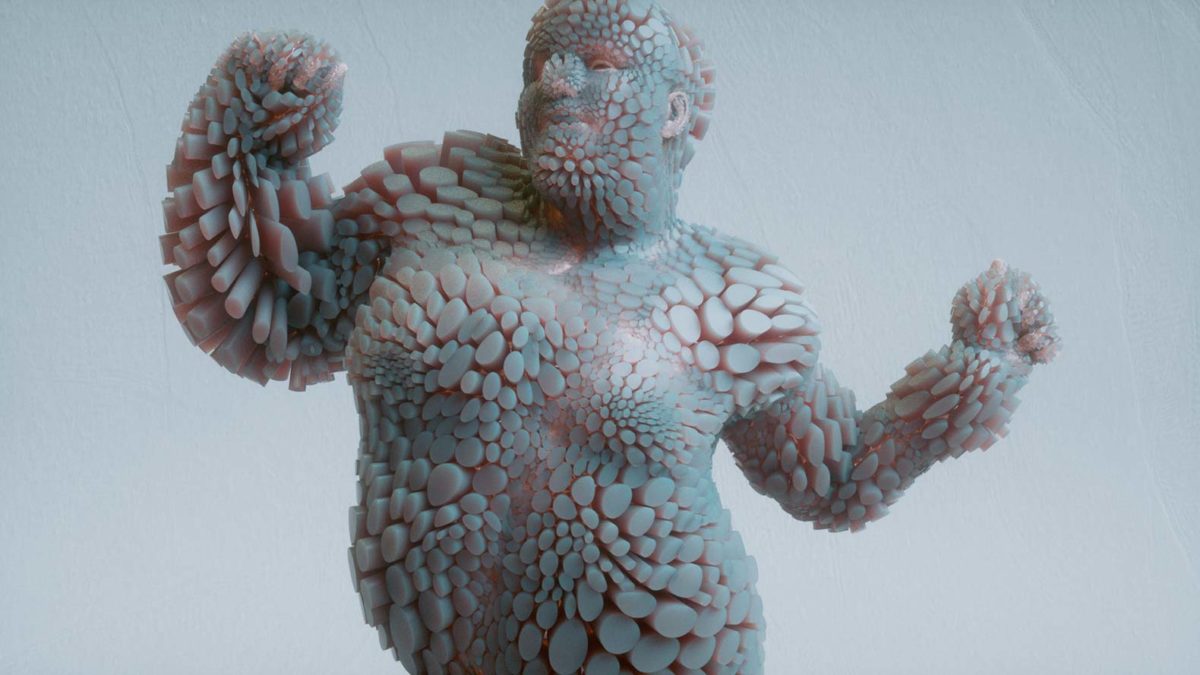 FASHION MOTION – Esteban Diacono
Esteban Diacono was born in September of 1974 in Córdoba, Argentina. He is a motion designer and during his early career he was involved in the making of many award winning commercials.
His animation are usually short videos with a simple grey background and a character build and animated with Cinema 4D and Houdini. With his personal motion style he can make anything possible. His Instagram account, is a vivid exploration of the human body's unnatural flexibility. You can find gems characters, silicone torsos, plastic men challenging the laws of physics in his unique style. Diacono's animations are focused on the body movements.
He enjoys making animations of human bodies in varying situations like catwalks, dance choreographies or mesmerizing deformations. Now he is 43, and he is doing this for almost 20 years: creating these small, incredible animations is a nice way to remind him why he chose this profession.
The only thing we can do is to esteem him a lot.
All Rights Reserved to Esteban Diacono