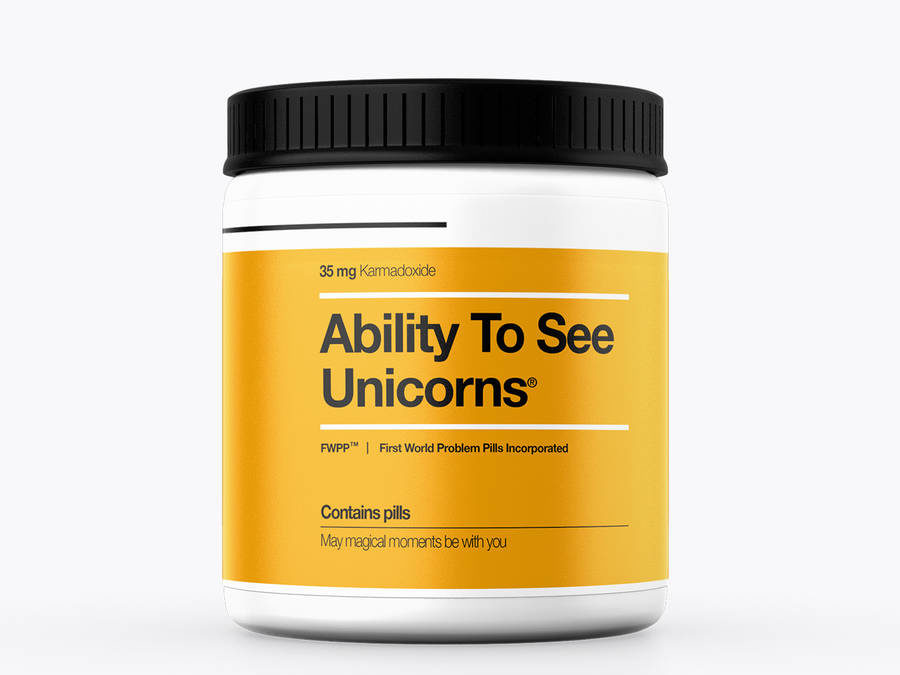 FIRST WORLD PROBLEM PILLS
First World Problem is an initiative of the Dutch Aids Foundation, in order to assist research and access treatment against AIDS they imagined a collection of menthol pills with whimsical placebo effects listed on the packaging.
They say about the project: "The profits of these First World Problem Pills will be used by Aids Fonds to give access to HIV medication to everyone who needs it. It's medicine for medicine. Which means that your problem helps solve another, much bigger problem. This purchase doesn't make you a diva, but a hero! Find the problem you want to fix with our First World Problem Pills. All of our pills have been scientifically tested for placebo effect and perceived as 100% effective by complete unknowing patients. These pills contain a big amount of nonsense, a hint of false promises and a small dose of unnecessary fillings, which make long term use completely harmless. Warning: when you lack a sense of humor or fantasy, First World Problem Pills will not have any effect. In this case we recommend contacting your doctor."
More info on the officiale website!
All Rights Reserved to First World Problem