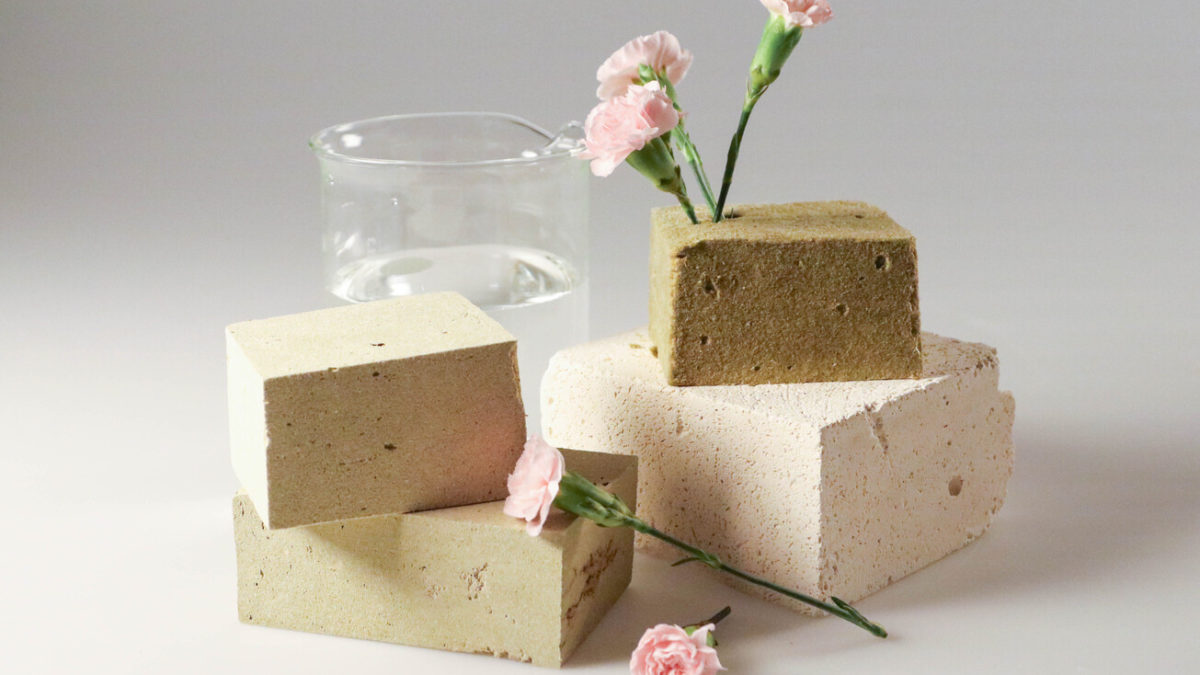 FLOWER MATTER, Irene Purasachit rethinks flower waste
Irene Purasachit is a Thai designer, currently based in Finland. She has recently completed her Master of Arts, Contemporary Design at Aalto University and she defines herself as a product designer in its broadest sense: for her, to be a product designer does not only mean to design products but to experiment in different design areas such as industrial, furniture, graphic, packaging up to conceptual design. Lately, her work focuses on environmental and sustainability issues, experimenting with natural materials. It is no coincidence that her latest project, Flower Matter, starts from flower industry waste.
Symbols of beauty all over the world, flowers stimulate all the senses and bring us joy, but they have an incredibly short life span. Millions of flowers are planted, selected, cut, and transported across the world daily, ready to become precious gifts for loved ones or exquisite decorations before ending their long journey in landfills. Irene's research shows that 40% of flowers grown commercially are thrown away before they reach consumers' hands. "As a case study, in Bangkok, Thailand, where the excessive use of flowers is deeply rooted into the way of life, lies Pak Klong Talat, a flower market with over 500 vendors that runs twenty-four hours a day, seven days a week. The market generates roughly one cubic meter of flower waste per shop per week, or approximately over 10 tons of waste flower daily. These discarded flowers are thrown away with their packaging intact, therefore they are not considered organic waste and can only end up in landfills or being incinerated."
Therefore she asked herself, what if we can extend the life of these discarded flowers? What if we can utilise them in bio-based materials?
c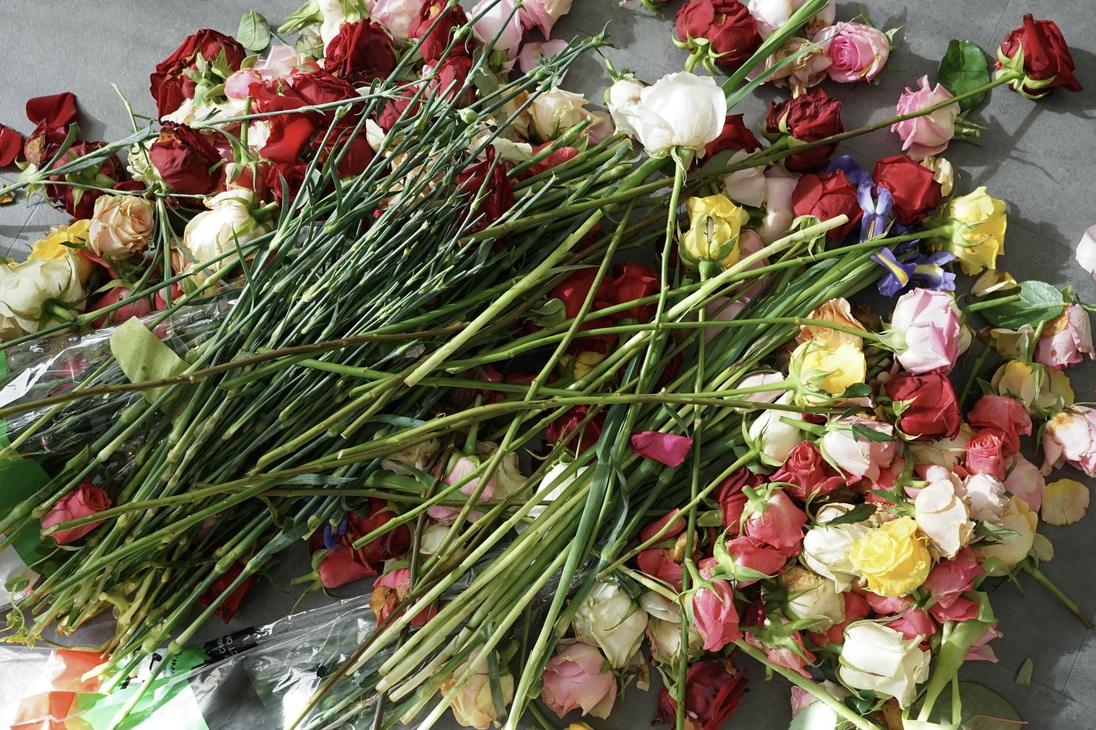 c
Flower Matter is an ongoing research of ways to sustainably valorise flower waste. The project acts on different levels, not only transforms waste into different environmentally responsible materials, but prevents recyclable waste from going to landfills, removing volume from the flow, and offering circularity to the industry. As flowers are essentially plants, stems and leaves yield fibre. Petals contain less fibre but are vibrant in colour can be made into pigments. These two bases can then be made into limitless bio-based materials. Flower Matter was exhibited at Dutch Design Week 2021, in Pennings Foundation, during the Only Good News exhibition, by Isola Design District. (among the projects, also Keeplife, by Pietro Petrillo e Ilaria Spagnuolo.)
During DDW, Irene decided to present three materials with different applications. Speaking of circularity in the industry, what if the paper for flowers was made from flowers? Made of 100% pulp from various flower stems and leaves, this typology of paper is completely natural, has no additives and only contains the fibers of the flowers. Another material that can be created from flower waste is the flower sponge. Used for decorative compositions, this material is made of 100% fibre from flower stem (mainly carnation and iris). The material aims to simulate and act as an alternative for floral foam. It's water absorbent, strong enough to hold flowers, biodegradable, has no oil-based ingredient or additive, and microplastic-free. The last but not least experimentation, which shows the full potential of these waste, is Flaux, defined by the designer as a nonwoven-textile/ flexible sheet/ leather-like material. It's created with flower petals (mainly rose and carnation) as the main ingredient and natural colour agent for the material (microplastic-free).
A small clutch bag and a set of coin-purses was prototyped from Flaux as a proof of concept of the material ability to be made into lifestyle products. As the material has been developed with the aim to be potentially implemented in the textile landscape, the design is opted for a basic construction technique such as sewing. The uses of standard zippers and threads available at regular craft stores are purposefully selected to communicate the potential of the material within standard construction techniques. After a series of hand-sewing tests, the final pieces are sewed together using a household sewing machine.
Like many other projects that deal with the recovery and experimentation of organic material waste, once again, Flower Matter shows us how something we consider "waste" can have new life and even contribute to the circularity of the sector. Visit Irene Purasachit's website to know more about this project and follow her on Instagram!
c's