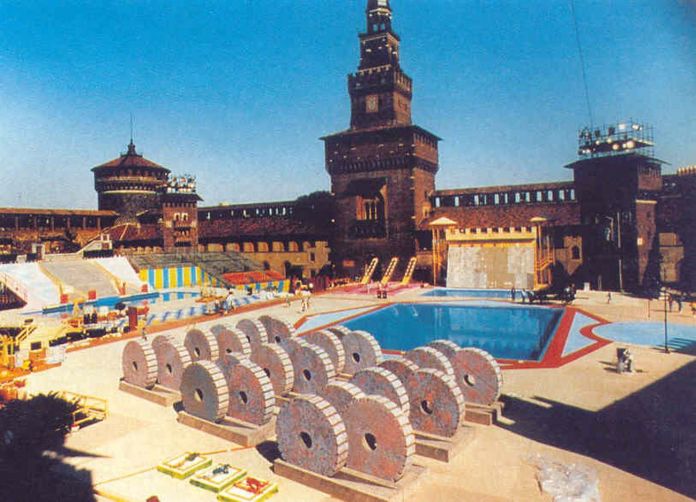 The trend of the moment is called Forgotten Architecture and it's a Facebook group and an Instagram page on which professional and non-professional shares "forgotten" architectures, even with the help of contents such as music videos, films, documentaries. The project was started by Bianca Felicori, a young architect who, since a child, approached art and architecture thanks to her parents. Bianca has already completed an internship with Domus, and she currently collaborates with Artribune.
v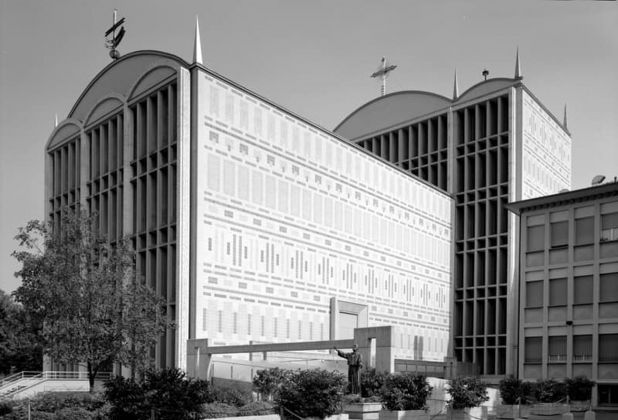 During a visit to Broken Nature, she discovered Las Escuelas Nacional De Artes in Havana by Vittorio Garatti, Roberto Gottardi, Ricardo Porro, two Italian architects with a Cuban one. The project was unknown to her and here came the insight: to share this personal example on Facebook, creating a group called Forgotten Architecture.
Now the page has more than 5000 members and looks like a big collective: from students to professors, from famous architects to journalists. The Instagram page works as a showcase, sharing the most curious or "forgotten" projects, selected from the group page.
Forgotten Architecture covers a time span ranging from the early twentieth century to the present, but the most interesting thing are the rubrics, each with its own spatial limit.
Forgotten Architecture: European context, the only exception for Italians abroad who can be shared (with the subset #forgottenhouses and #forgottendeserthouses);
A Famous Forgotten: the column on the lesser-known works of the great masters, world context;
Various subgroups: Churches, Cemeteries, Drawings, Gas Station, Night Clubs, Bars, Capsules, Pavilions, Playgrounds, Swimming pools (Europe and the rest of the world); Arch and Art projects where an artist collaborates with an architect (Europe and the rest of the world); Regional columns: Forgotten Architecture Campania, Forgotten Architecture Calabria, Forgotten Architecture Puglia, edited by group members (Italy).
The history of architecture is there, but unfortunately in many (too many) cases it is necessary to study it by yourself, this is also a reason why Forgotten Architecture was born. A university as the Politecnico di Milano, for example, does not have a master's degree to further investigate the history of architecture, if not a course in Mantova (200km far from Milan). The choice to use Facebook and Instagram in a healthy way to convey and share information, has also activated a strong spontaneous dialogue between generations, giving the opportunity to talk about architecture beyond the usual academic schemes, "in a pop way perhaps", suggests Bianca.
For the future of Forgotten Architecture, she hopes to be able to organize events and especially trips and architectural visits: "I would also like to use Forgotten Architecture as a tool for travelers, a database to consult to visit the hidden architectures around the world or, at least, in Europe. "
A contemporary, interesting project that allow us to discover new works and to help us to establish a healthy dialogue between generations through social media. What are you waiting for, join the group and visit the Forgotten Architecture Instagram page!
c
Luciano Baldessari – Padiglione Breda Milano Trade Fair, 1952. Photo Archivio Breda

BBPR – Velarca, Ossuccio 1958. Photo Thomas Libis

Alessandro Anselmi, Paola Chiatante – Cimitero di Parabita, 1967-82. Photo Adriano Nicoletti

Aldo Loris Rossi, Casa del Portuale, Napoli, 1968-80. Photo Fabrizio Vatieri

Giochi senza frontiere, Castello Sforzesco, Milano, 1995. Photo credits Giochi senza frontiere Giochi senza frontiere, Castello Sforzesco, Milano, 1995. Photo credits Giochi senza frontiere
All Rights are reserved