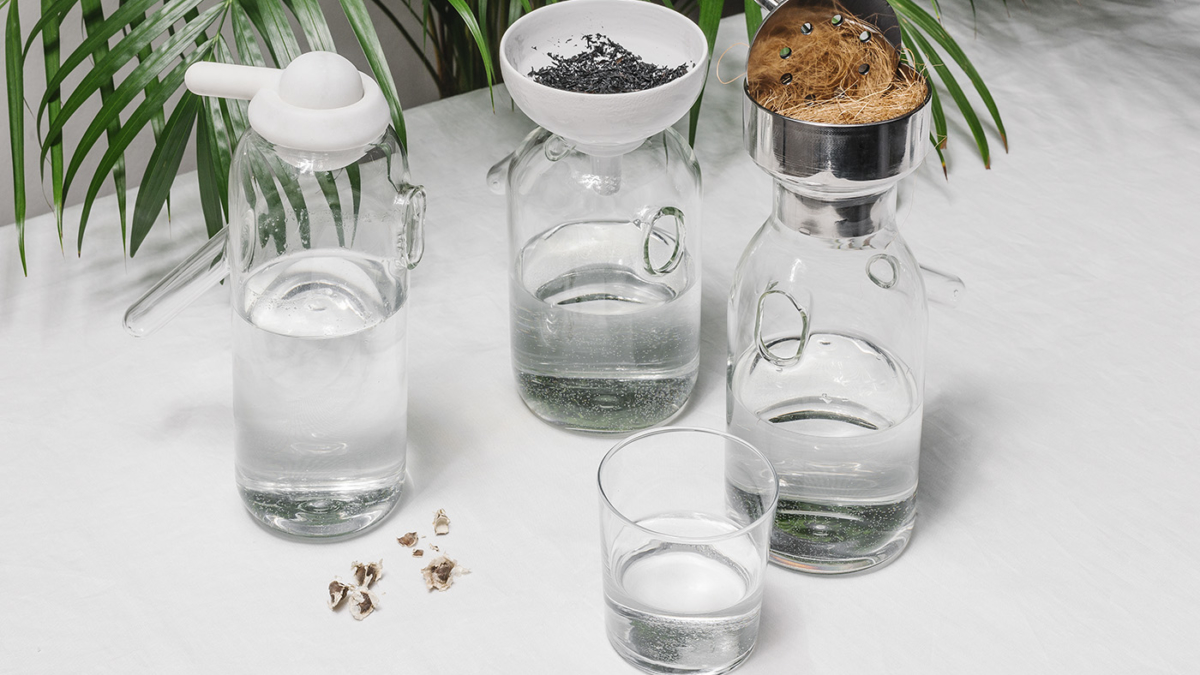 Francesca Daloiso, (Foggia, 1996) is a London-based ambitious and creative designer, with a BA in Product Design from NABA Nuova Accademia di Belle Arti in Milan. During her studies she was able to take part in different workshops and factories collaborations abroad, from Mexico to Tanzania and to exhibit at Salone del Mobile 2018 and Fuorisalone 2018, 2019.
This year she presented MENIA, MAKE CLEAR WATER at Milan Design Market, Isola Design District.
v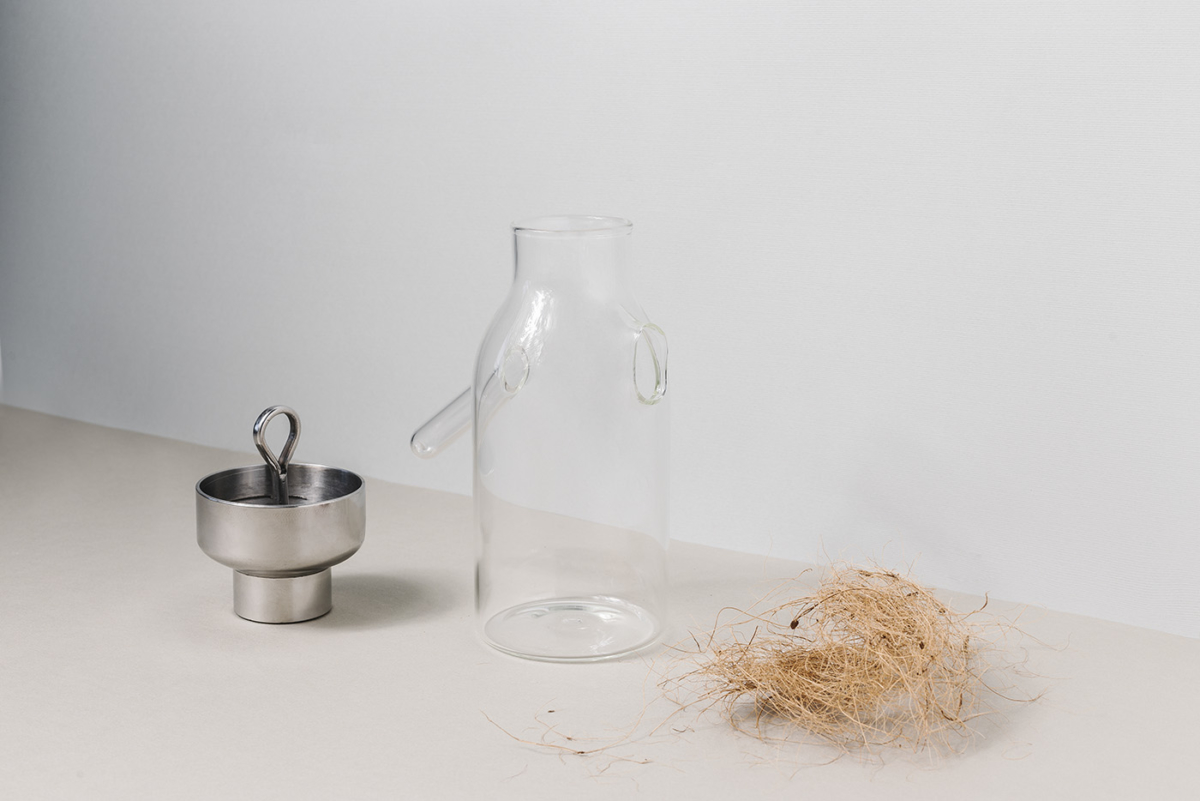 The project started from a question: today it is possible to choose among different ways to drink pure water, but what kind of water can we really trust? The solution can be a domestic depuration, the most common one is the filter jug depuration which, in most cases, releases toxins in the filtered water.
Inspired by the filter jug depuration method, after experimentations and tests in the chemical lab Arace Laboratori S.r.l., Francesca chose 3 disposable materials: Moringa Oleifera's seeds (an african plant which purifies murky waters from toxins and metals though the flocculation system), rice husks and coconut fiber (powerful filters which remove completely Iron and Manganese from water). Before the final production of Menia, she observed and studied details from human behaviors to decide the best shapes for her jugs. The result is an elegant collection composed by carafes made with blown-glass (glass turning techniques), and by filter taps in Carrara marble and stainless steel.
Francesca's projects are interesting because the outcome is an evident conclusion of the process, in which there is a part of technical and scientific research, but also a poetic part, in which the content is declined in a personal and pleasant way. For example Pondo, in which she redesigned the Italian "Gioco dell'Oca" for children with autism and motor dysfunctions, creating a simplified version, engaging as the original game. Or Finger Safari, a leather toy for children inspired by african animals, especially from Tanzania. Working with the Masaai community, designers realized a souvenir set made only with few tools and without any electricity.
In conclusion, a very young designer with a series of strong and valid projects. Visit Francesca's page to discover more products such as Bola or SIGG.
s
Menia

Menia

Menia

Menia

Menia

Pondo

Pondo

Pondo

Pondo

Finger Safari

Finger Safari

Finger Safari

Bola

Bola

Bola

SIGG

SIGG

SIGG
All Rights reserved to Francesca Daloiso