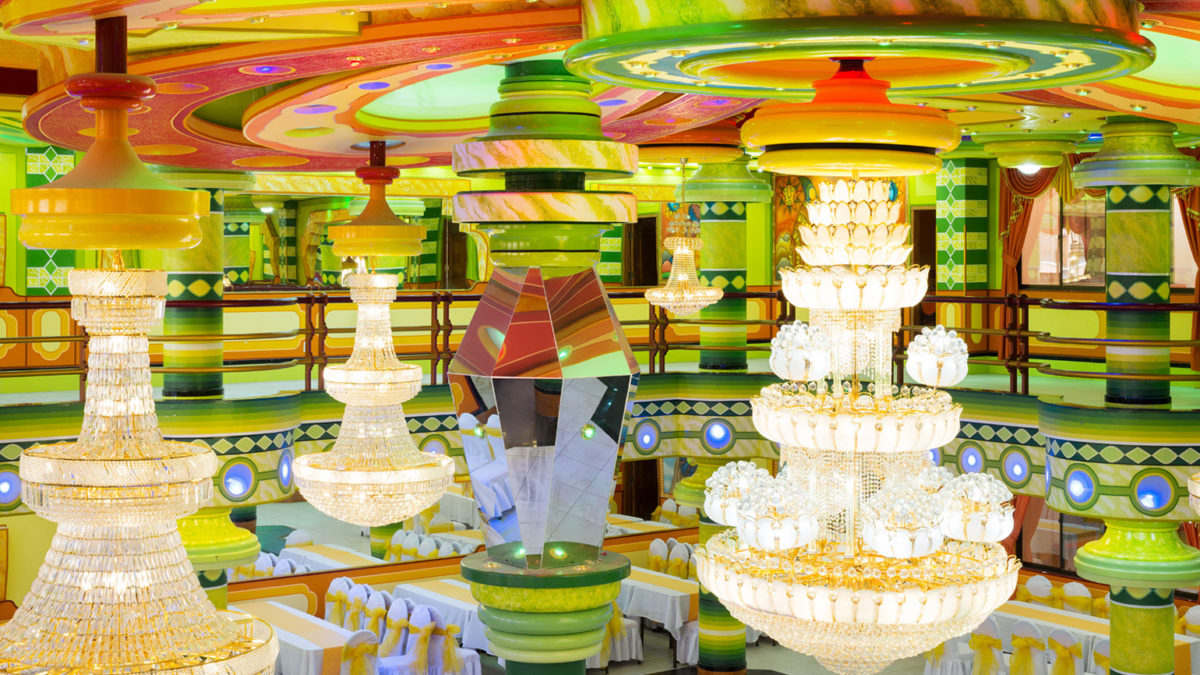 Freddy Mamani is a Bolivian architect active since 2005 in the city of El Alto, where he has developed a very peculiar architectural style: extremely colorful buildings that seem to belong to a fantasy world, inside some technicolor-dream-like videogame environment.
His working method, however, makes use of little technology: according to an article at The New Yorker, the architect doesn't use a computer. His designs are rather created on site, communicated orally or through sketches on the wall. The inspiration for the futuristic facades are not sci-fi movies, but geometric shapes present in indigenous Aymara motifs, while the colors follow traditional Andean textiles. Construction itself is also mostly low-tech, consisting of painted details in plaster and some reflective glass.
After being featured on major media channels such as The Guardian, The Architectural Review and BBC, Freddy Mamani's work was compiled by photograph Peter Granser into the book El Alto, published in 2016 by Edition Taube. In the upcoming weeks is the world premiere of a documentary called 'Cholet: The Work of Freddy Mamani', in which Brazilian director Isaac Niemand investigates whether these buildings are exotic extravaganzas or expressions of authentic architecture. 'Cholet' is the popular name given to the unique typology of Mamani's buildings, that combine shops, ballrooms, rental apartments and family homes in a single structure. The movie opens this year's Architecture Film Festival Rotterdam.
Check the festival website for the full program!
Pictures by Peter Granser and/or internet.