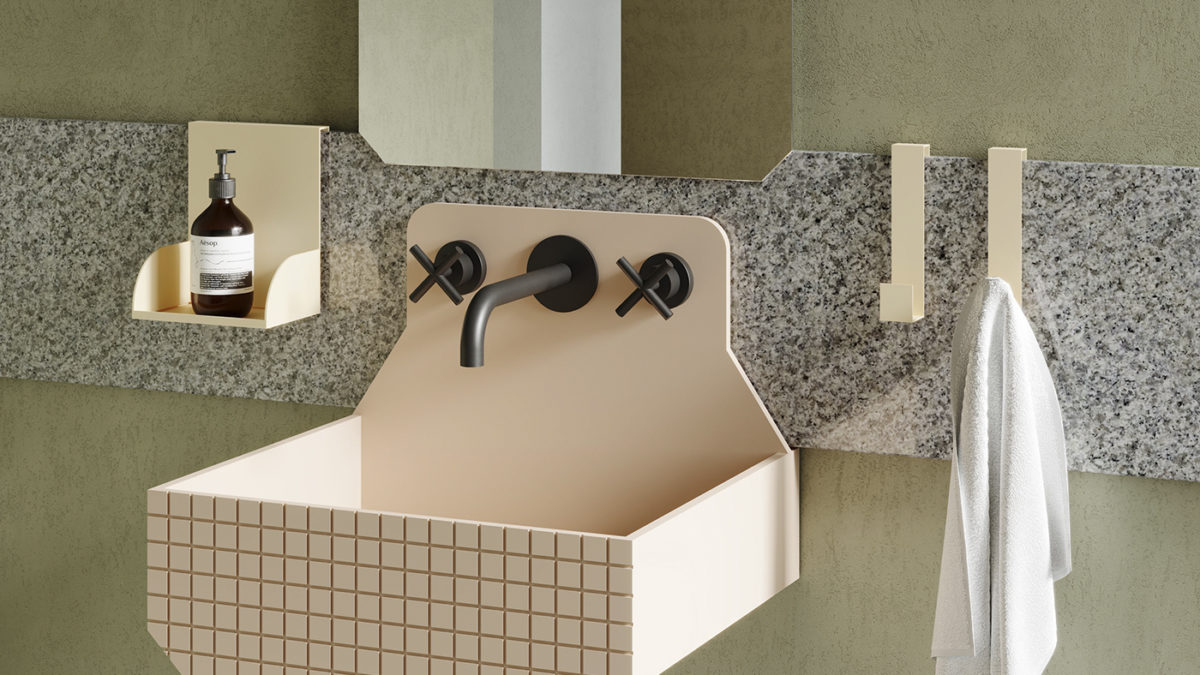 Andrea Marcante was a co-founder of the architecture firm UdA (1992-2014), where he worked on an ongoing basis since 2004 with Adelaide Testa on all the interior design projects. Starting in 2014 Andrea Marcante and Adelaide Testa created a new design studio, MARCANTE – TESTA, oriented towards research on architecture and design, as well as corporate consulting in the sector of materials and decor. Recently, the studio has unveiled Frieze, a new range for bathroom brand Ex.t, which references the work of American pop artist Roy Lichtenstein.
It is designed to reference Lichtenstein's Entablatures, a series of paintings made up of horizontal layers, which the artist created by looking at architectural facades around New York. Marcante – Testa created a similar geometry in the Frieze collection: it features a range of three washbasins designed to sit against a horizontal band, on which different accessories can be hung. The basins can be embellished with graphic patterns, and come in vibrant shades including bright turquoise, lilac and soft pink.
The three models of washbasins "FRIEZE ONE HIGH, FRIEZE ONE LOW and FRIEZE TWO LINED represent, together with the various complements, a very versatile system of use both from a spatial and stylistic point of view. The combination of the different models in their variations of colors, finishes and materials allows multiple combinations always characterized by a clear and original expression of identity.
Visit Marcante – Testa to see more projects!
v