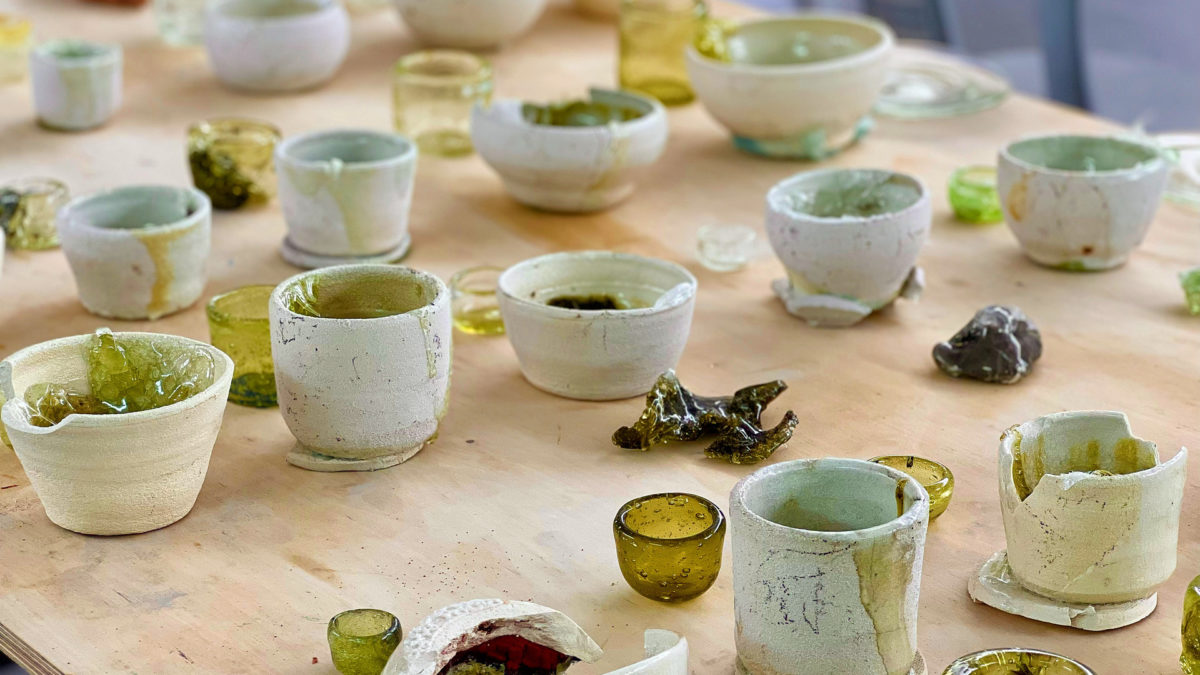 FROM STONE TO GLASS, a naturally colored glass
As we've already seen recently, at the moment, the production of glass is not as sustainable as it seems, as well as the methods of coloring. Once tinted, it can't be recycled as it can't return to its transparent state. With the From Stone to Glass project, Salomé Maarek, student at the Bezalel Academy, wanted to create a naturally colored glass with local resources.
The designer considered using fruits and vegetables to naturally color the material, however it was found that this would have a harmful ecological impact. She then starts looking for possible local natural resources in different regions of the country. Potash, wood, copper, sand, clay… The final decision was Israeli stone.
From the Negev desert to the Eilat desert, Israel has a multitude of stone varieties with a wide range of textures and colors. To get to these regions, travel was done on foot or by bus, in order to have the smallest possible carbon footprint.
c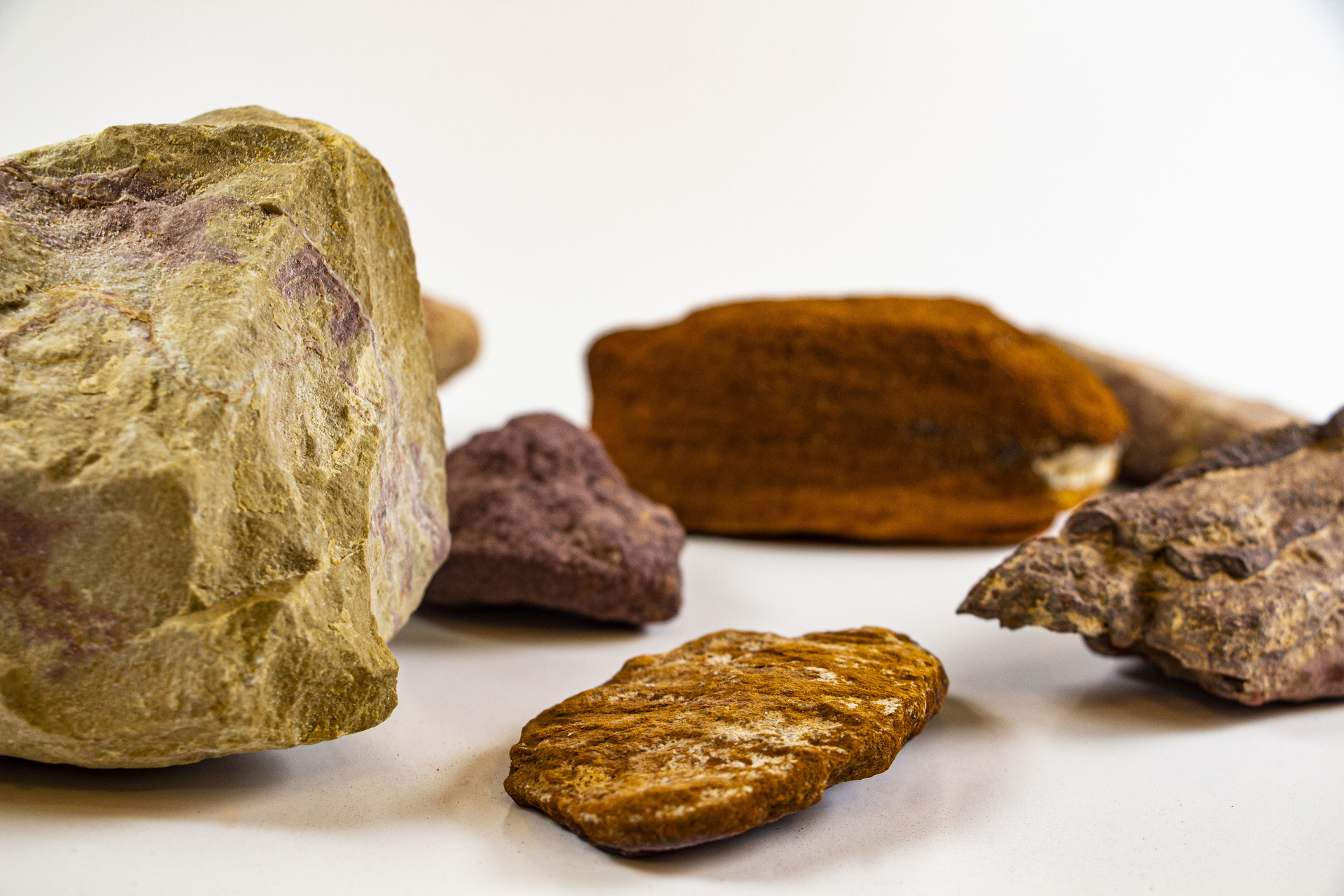 c
The stones were analysed by the designer alongside geologist Navot Morag to find suitable components. They were crushed to a powder that revealed a wide selection of colors, such as green moldavite, turquoise blue, indigolite, amber-orange, yellow tourmaline, and many others.
In a container, silica, sodium bicabornate, Dolomite and Borax are deposited to create a part of the glass, with the addition of the powder, serving as dye to the material. An artisanal method was used to melt the glass at around 1200°C for 8 hours. This made it impossible to hand-blow it, therefore Salomé opted for the mold-blown technique.  
After two years of research, the result of the project is a glass with different characteristics: first of all it's resistant to shocks up to 5 tons and can withstand temperature changes without cracking. Moreover, "shaping, sharpening, cutting, or even drilling this glass is a more durable alternative to Haute-Joaillerie". The new glass is now available as jewelry products and for use in industrial production.
If you want to know more follow Salomé Maarek on Instagram!
c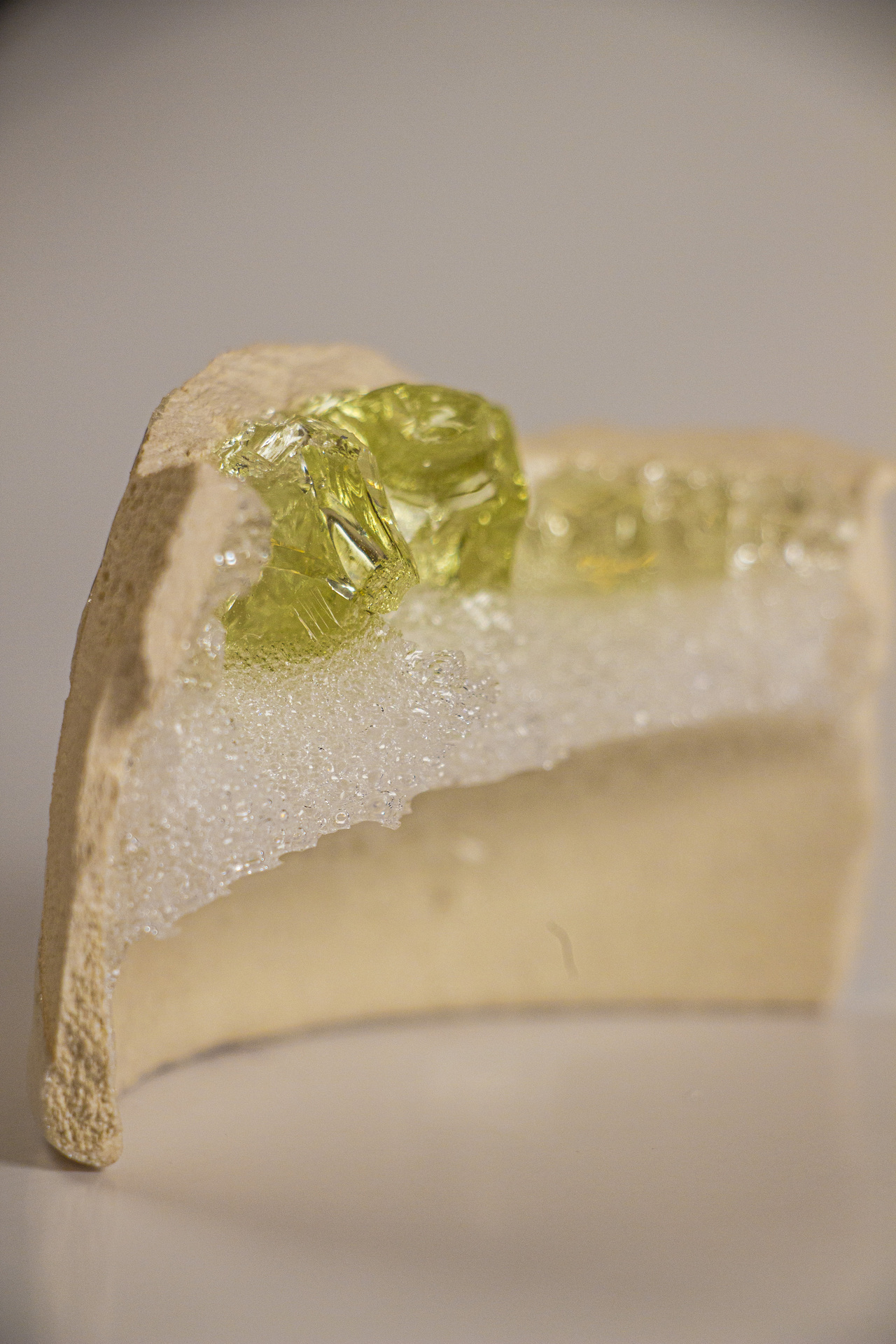 c
Do you want to see your project featured on WeVux? Feel free to send us an email at [email protected] to know more, or visit our About page