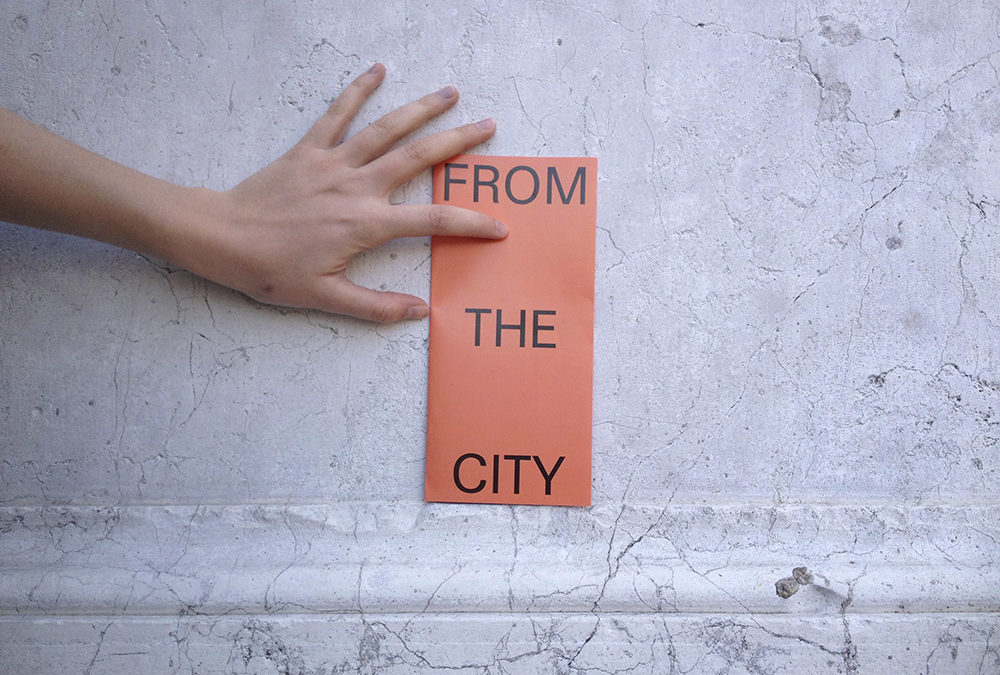 FROM THE CITY is the title of the exhibition project conceived by young curators of the School for Curatorial Studies Venice as part of the 23rd course in Pratiche Curatoriali e Arti Contemporanee – Curatorial Practices and Contemporary Arts, the training course organized by A plus A Gallery, contemporary art gallery in Venice by Aurora Fonda and Sandro Pignotti. The event will take place from the 25th to the 31st of May and will occupy the city limits between Sestieri San Marco and Castello, areas next to the official Biennale venues – Arsenale and Giardini.
During the 15th International Architecture Biennale press preview, the curators proposed the city of Venice as stage for a series of interventions by Italian and international artists: they will investigate the emergencies that the city is facing, focusing also on the history of Venice, its traditions and its culture, recovering hidden or forgotten aspects. The School of Curatorial Studies Venice is a research vehicle and an experimental lab, this opportunity is used to explore the suggestions and the criticality of Venice and to ask some questions about the identity production processes, lifestyles and the new forms of urban space in which art has to act. More on the official website!

Artists:

Elena Bellantoni, Paolo Brambilla, Bros, Federica di Carlo, Quiet Ensemble, Roberto Fassone, Serena Fineschi, Jukai, Sophie Ko, Kensuke Koike, Robert Montgomery, Matteo Nasini, Guido Nosari, Libia Castro & Ólafur Ólafsson, Emmanuele Panzarini, Marco Samorè, Sbagliato, Miriam Secco, Vincenzo Simone, Julian Soardi, Sebastiano Sofia, Jan Vormann.
Curators:

Marta Artuso, Francesca Arzani, Roberta Bani, Cristina Bargna, Giulia Barbazza, Veronica Barisan, Marta Carlozzo, Mauro Casagrande, Federica Ceci, Alessandra Chiericato, Giulia Di Paola, Giulia Felici, Claudia Ferraroni, Francesca Fialdini, Elena Fortunati, Danilo Fozzi, Giulia Garetto, Giulia Giorgetti, Cristina Gordini, Valeria Manciagli, Margherita Masé, Francesca Montresor, Carlotta Muscaritoli, Salomé Nascimento, Chiara Perani, Giulia Pergola, Sara Prestini, Rossana Stellato, Chiara Tanchella, Silvia Tanzini.
All Rights Reserved to FROM THE CITY
Images © FROM THE CITY