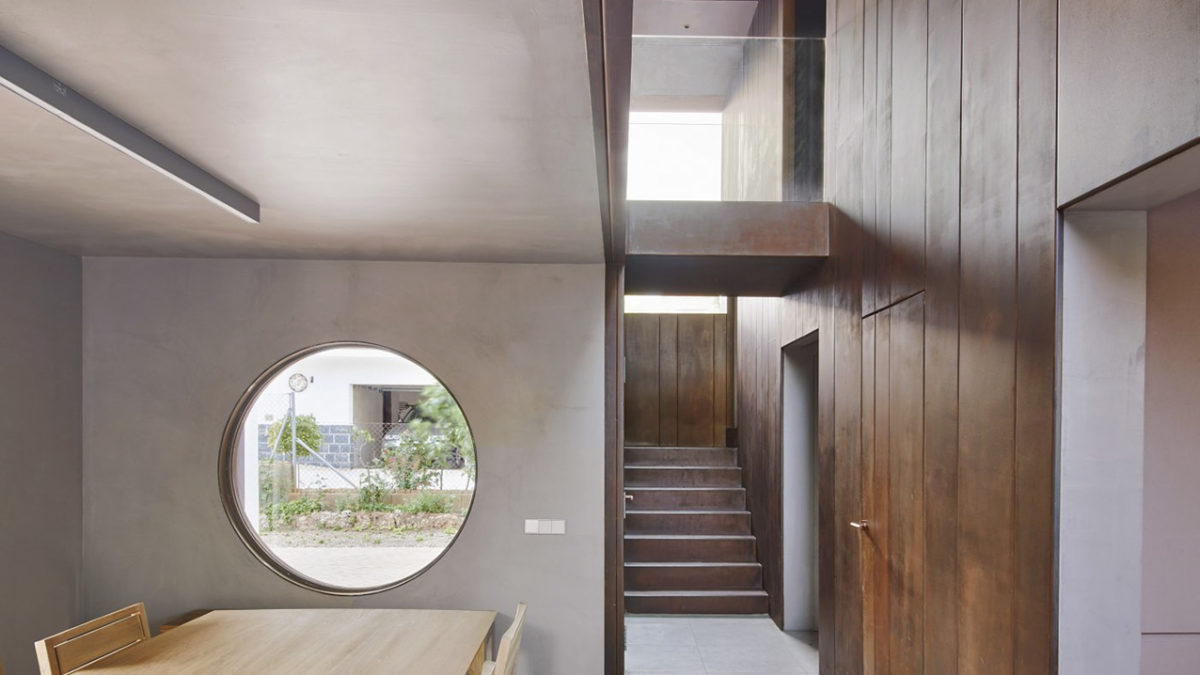 Raul sanchez architects is an architecture and design practice based in Barcelona and founded by Raúl Sánchez. Since 2005 he developed a professional activity which escapes specialization in order to cover all types of work and projects related to architecture, urbanism, design, and resources, ideas and techniques management. One of the latest is the Gallery House: it is part of a set of interventions carried out for the Mas Blanch i Jové winery, located in the small town of La Pobla de Cérvoles, in Lleida, province of Catalonia.
The house is an encounter between a family house, a small hotel, and an art gallery. In 2017, the owners of the Mas Blanch i Jové winery decided to buy an old house close to the winery, with the aim of reforming it to accommodate the growing number of visitors to the winery.
In the process of the project conceptualization, RSA proposed to relate the house to the artistic experience of the winery itself, represented by the sculpture garden: every year, a renowned artist-sculptor is invited to build a sculpture in the vineyards, with total freedom of subject, location and material. Around the garden there are works by Joan Brossa, Frederic Amat, Evru, or the most recent by Eva Lootz. From now on, each artist will be asked to make a small intervention in the house, creating a joint experience in the visit to the different facilities of the winery.

The project proposes a clear and accurate division of the house: a cross established in plan and section, opens four huge windows in each one of the facades of the house, putting it in close contact with the picturesque landscape of the place. The Gallery House interiors are cladded with cor-ten steel plates, an identifying material of the winery itself. The steel, cold and not a domestic material, represents the exhibition spaces, housed in this cross. Around it, the domestic spaces are deployed, with a completely opposite materiality: mortars, cements and gray tones in the common ground floor spaces; and wood, ceramics and mirrors in the bedrooms upstairs. The material collision is direct on the upper floor: from the metallic and cold space of the exhibition areas, one accesses, through a door with different finish on each side, to the warm and comfortable wooden environments of the bedrooms.
Visit Raul sanchez architects page to know more about the project!
Photography © José Hevia
C