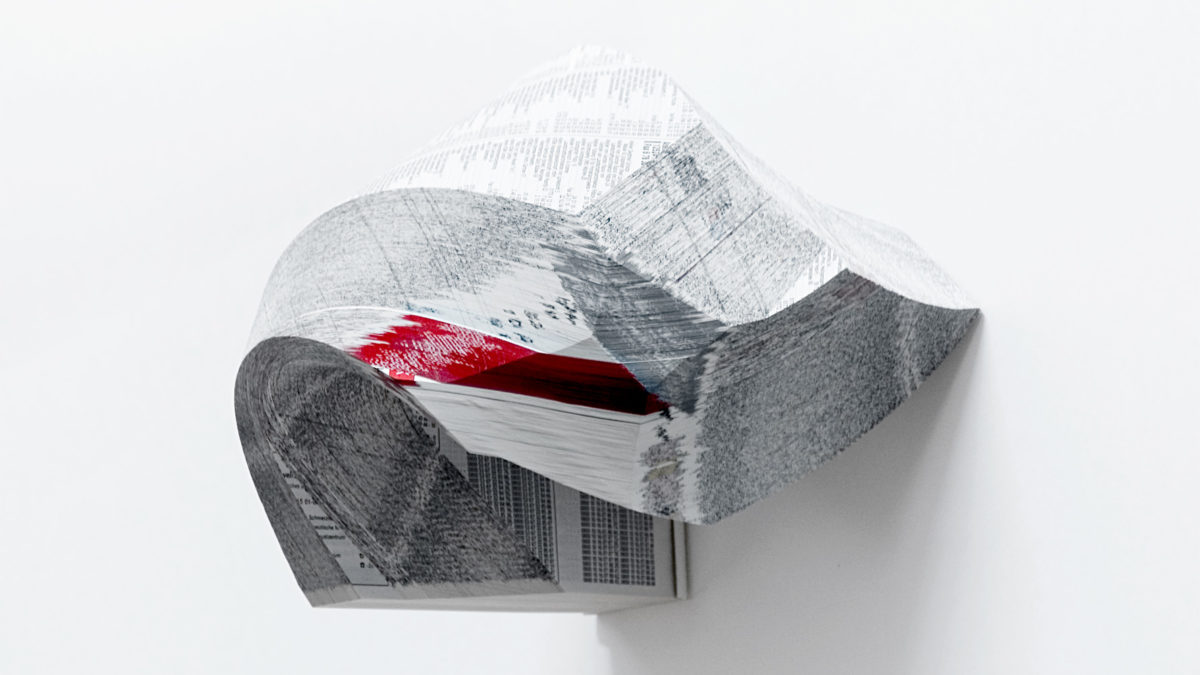 Gemis Luciani is an Italian artist currently living and working between Italy and Berlin. He graduated in Sculpture from Fine Arts Academy in Bologna and then he studied Photography at Art Kunst Istitute in Enschede (NL) and started collaborating as set designer and performer with Teatrino Clandestino – a well known fringe theater company from Italy.
His research focuses on the expressive potential of an act of formal reduction: by manipulating, de-composing and re-assembling common objects such as design magazines, phone books and flyers, he re-configures them in newly built systems of shapes and surfaces investigating the abstract elements of visual depiction. This process leads to the creation of new artifacts, sculptures similar but different from the original objects: the functionality is forgotten to leave space to visual contemplation.
His works will be on show with a solo exhibition until the 11th of November in Latina, at LM Gallery Arte Contemporanea.
All Rights Reserved to Gemis Luciani