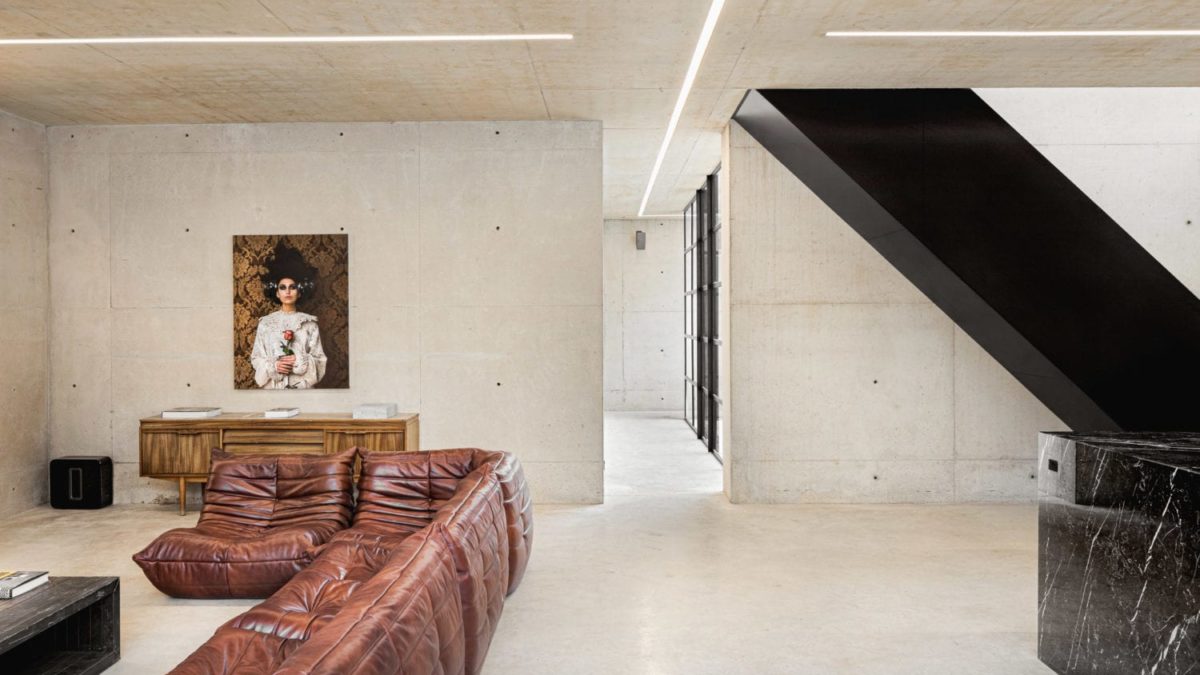 Based in Birmingham, BPN Architects was founded in 1996. The 3 directors brought together a team "who enjoy working on projects that define our towns and cities, adding to the vitality and diversity of a place."
Located in Moreton Paddox, one of their latest project is Ghost House. The small, unique rural settlement in Warwickshire is now known for its ambitious contemporary architecture. Many of the original plots and properties have been cutting edge at the time of construction. The site of Ghost House sits at the end of the former main drive and is partially sunken into the ground and bounded on three sides by retaining walls.
The design seeks to be of exceptional quality and innovation as laid out in the NPPF Para 55 – National Planning Policy Framework.
"At paragraph 55 of the NPPF, the guidance advised local planning authorities that they should avoid new isolated homes in the countryside unless there are 'special circumstances'. One such special circumstance (at bullet point 4) is the exceptional quality or innovative nature of the design of the dwelling…" Hughes Planning
The consented scheme by Baynes & Co. passed these tests and the client felt that there was scope to push the design further. Therefore, the studio made a number of aesthetic refinements to the house to improve its visual appearance and interior design. In order to be truly exceptional they developed the design of Ghost House to be constructed entirely from in-situ concrete which is exposed on all internal and external walls. Experienced Structural Engineers, Design2e and Webb Yates were commissioned to undertake the concrete design and detailing.
Visit BPN Architects to know more about Ghost House!
C
All Rights reserved to BPN Architects