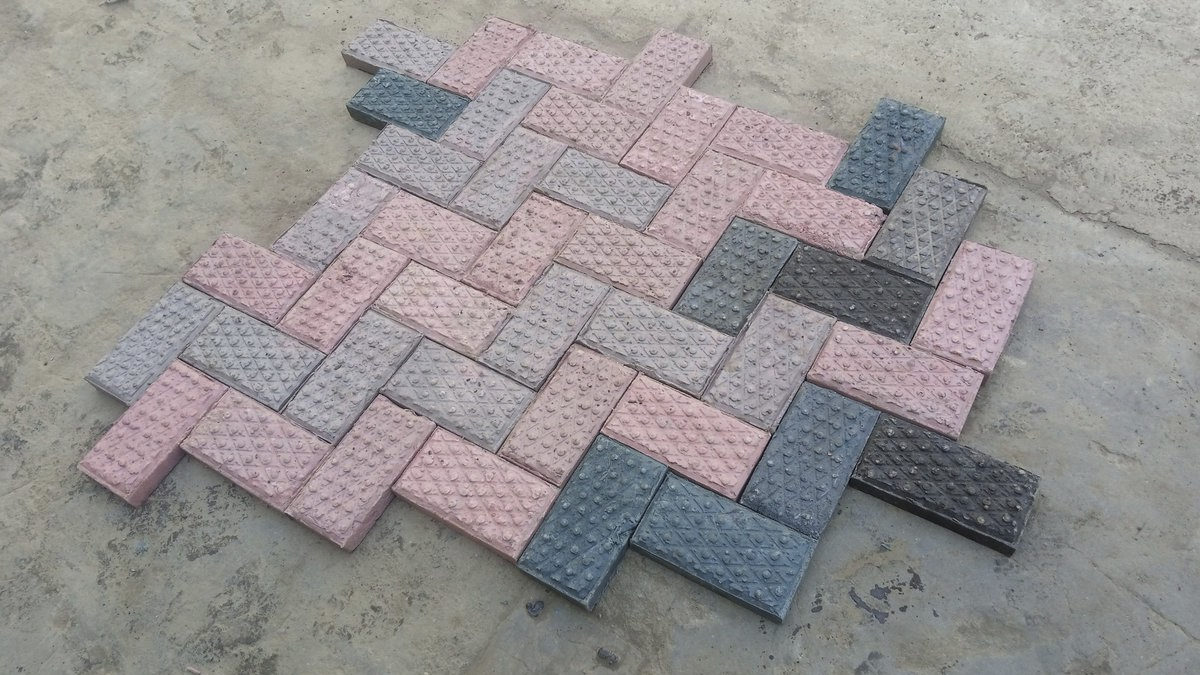 GJENGE MAKERS, a new life to plastic
Collectively, we use a huge amount of single-use plastic each year, most of which ends up in landfills, oceans, and other natural spaces – to give an example, we buy one million plastic bottles each minute around the world. Nzambi Matee, a 29-year-old entrepreneur from Nairobi, is fighting this global crisis by recycling bags, containers, and other waste products into bricks used for patios and other construction projects. Prior to launching her company, Gjenge Makers, Matee worked as a data analyst and oil-industry engineer.
After encountering plastic waste along Nairobi's streets, she decided to quit her job and created a small lab in her mother's backyard, testing sand and plastic combinations. Matee eventually received a scholarship to study in the materials lab at the University of Colorado Boulder, where she ultimately developed a prototype for the machine that now produces the textured bricks.
c
c
Made from a combination of plastic and sand, these special floor tiles have a melting point higher than 350°C and are more durable than their concrete counterparts. Matee and her team source much of the raw product from factories and recyclers, and sometimes it's free, which allows the company to reduce the price point on the product and make it affordable for schools and homeowners.
"It is absurd that we still have this problem of providing decent shelter – a basic human need," Matee said in a statement. "Plastic is a material that is misused and misunderstood. The potential is enormous, but its afterlife can be disastrous."
The company is a great example of how it is possible to create jobs and a more sustainable environment from waste and recycled materials. So far, Gjenge Makers has recycled more than 20 tons of plastic and created 112 job opportunities in the community. The company generates between 1,000 and 1,500 bricks per day, and Matee hopes to expand across Africa.
You can see more of Gjenge Makers' production and finished projects on their Instagram, follow them!
c
via designboom