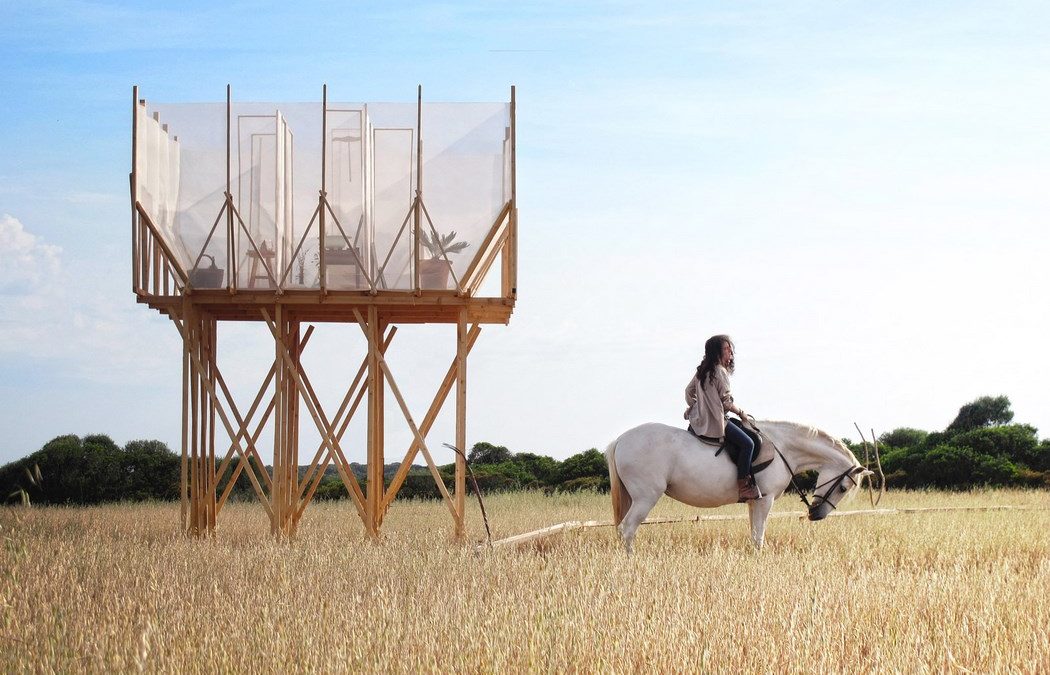 The Grooming Retreat  is a unique space in a southern Mallorca barley, Spain. The structure is designed Mariana de Delás in collaboration with Gartnerfuglen Arkitekter. The client, after living the life of a young urban professional, decided to come back to her hometown and run the family agricultural legacy.
The suspended space is designed for personal cleaning. Learning from the animals' cleaning rituals,"the projects intends to regain back the time devoted to one-self that modern times has taken away." A man-made sanctuary that wants to be part of the nature, made with a translucent shelter it has a surface of 3×3 meters. The structure is made with local timber; inside the space water, books, music and mirrors provide serenity. De Delás also says that animals' social activities can bring to us self-confidence, sexual appeal and reduce stress of the everyday life. More about the project here
All Rights Reserved to Mariana de Delás and Gartnerfuglen Arkitekter.