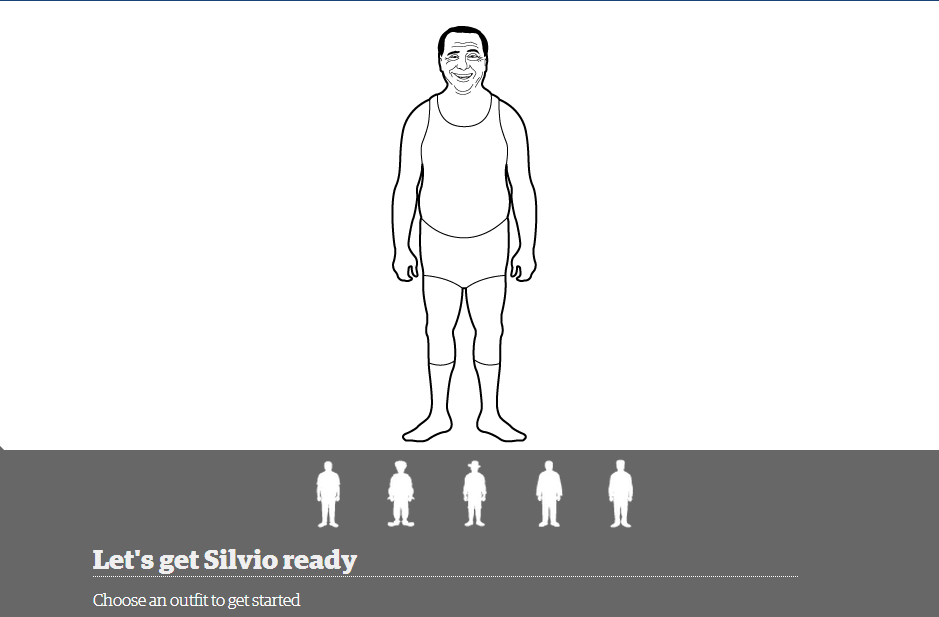 GUERRILLA MKTG ON THE GUARDIAN! BERLUSCONI: YOU CHOOSE THE SENTENCE!
House arrest or community service in a care home? The former Italian prime minister is due to find out in a court hearing beginning on Thursday how he is to serve his one-year sentence for tax fraud.
In here, you can dress Berlusconi in a sentence of your choosing and find out why some would be more fitting than others.
Play on: http://www.theguardian.com/world/ng-interactive/2014/apr/10/silvio-berlusconis-judgment-day-you-choose-the-sentence
Source: http://www.theguardian.com