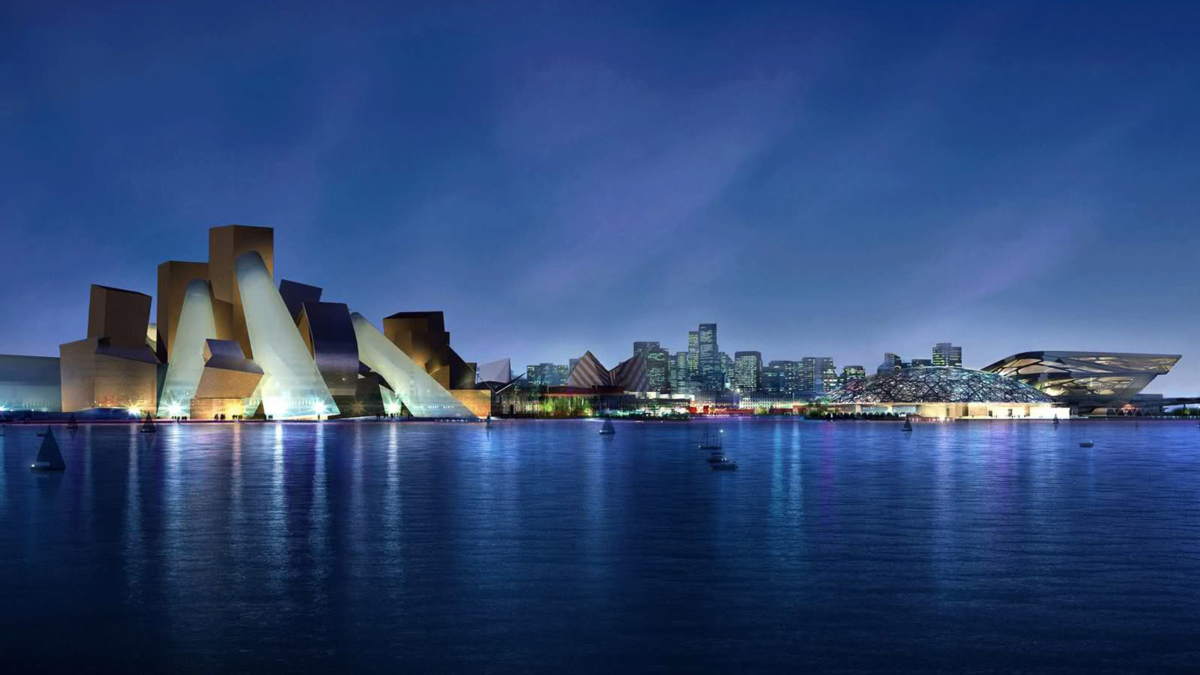 First unveiled in 2007, the long-awaited Guggenheim Abu Dhabi will be 42,000-square-metres, making it the largest of the four Guggenheim outposts. Though the specific timeline for construction of the sculptural building has not been disclosed, the foundation's director Richard Armstrong has confirmed that the project will take approximately four years to complete.
"We're on track and we're on budget, and we're looking forward to the commencement of building construction soon," Armstrong told Euronews at the Culture Summit Abu Dhabi. "I reckon it will be about three and a half or four years, it's a big building and parts of it are quite complex," he added. "It should take a little bit of time to put together."
Commissioned by Abu Dhabi's Tourism Development & Investment Company, which will own the museum, Guggenheim Abu Dhabi will be operated by the Guggenheim Foundation. It will be located at the northwestern tip of Saadiyat Island – a new cultural district off the coast of the UAE's capital city. Home to Jean Nouvel's Louvre Abu Dhabi, it is intended to establish Abu Dhabi as a major cultural destination. The pair of museums will be joined by the National Museum of the UAE by Foster + Partners, a futuristic performing arts centre by Zaha Hadid Architects and a maritime museum by Tadao Ando.
Preparatory structural work began on Guggenheim Abu Dhabi in 2011 when 1,400 concrete piles were poured, however there has been little known progress on its construction since. Once complete, it will comprise a cluster of galleries of varying heights, shapes, and character containing works by the likes of James Turrell, Ernesto Neto or Monika Sosnowska. It will also have a centre for art and technology, a children's education facility, archives, library and research centre and a "state-of-the-art" conservation laboratory.
V
All Rights are reserved
via dezeen