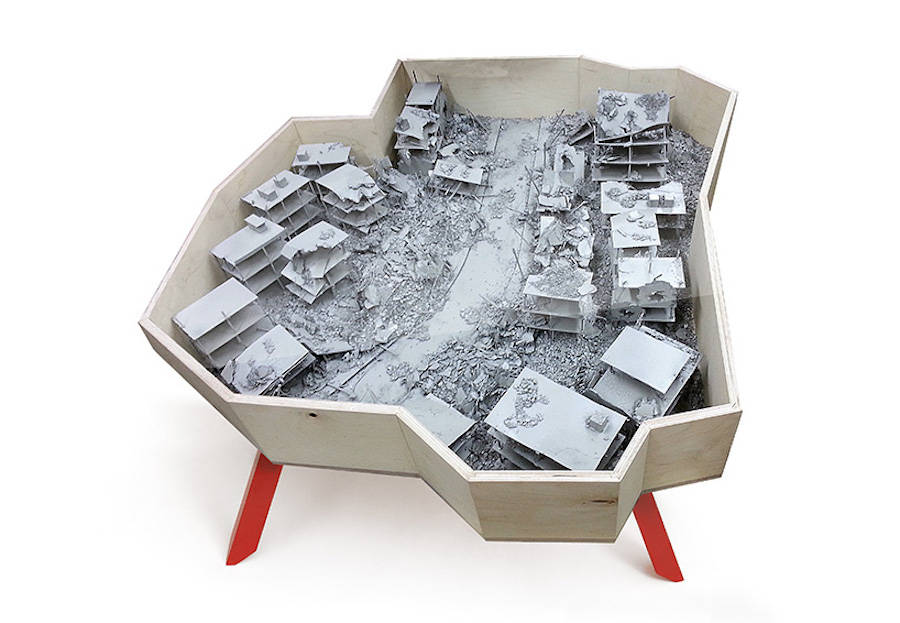 "Halab is gone" is a really interesting piece of furniture made by Tarazi Design Studio:
"the city of Halab (Aleppo) in Syria has been at war for 4 years. Torn apart by 5 different forces fighting among each other, one of the oldest cities in the world is crushed into the dust. The table is a tribute to the citizens of Halab who died in the war, and for those who strive to live, with no solution on the horizon. The part of the city in the box is likened to a coffin, reflecting a situation of no hope."
Tarazi Design Studio designed a table to reflect and to pay a tribute to innocents, victims of war. On their website you can find more products and experimentations.
All Rights Reserved to Tarazi Design Studio