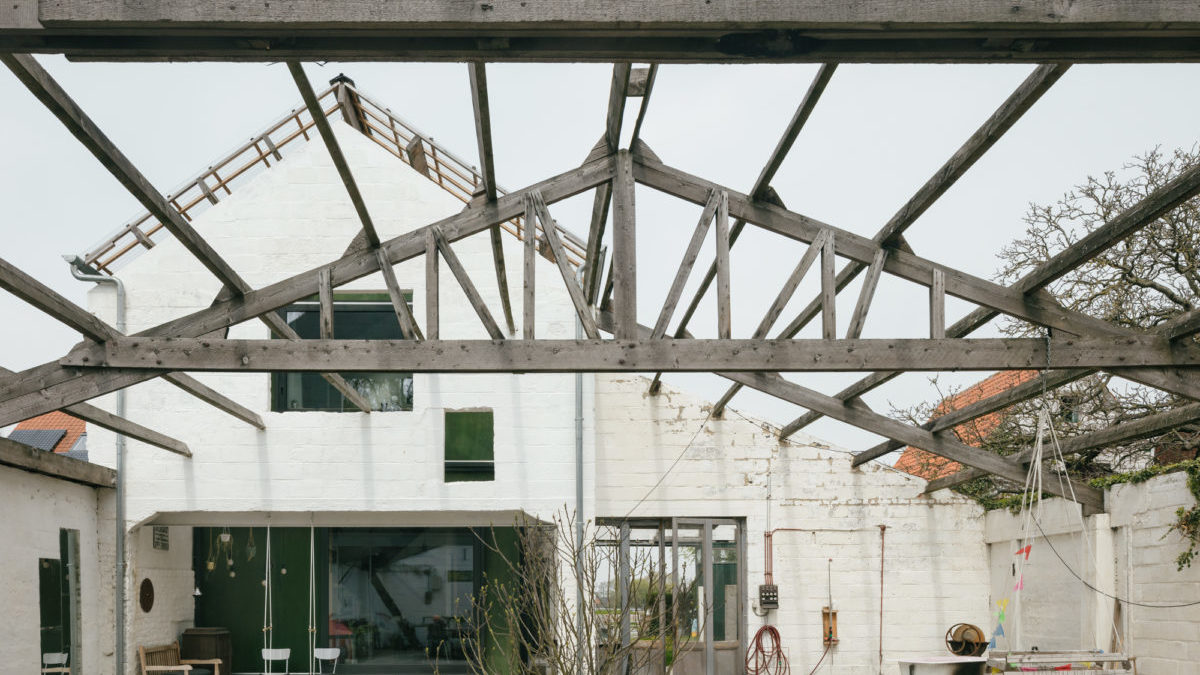 HALEWIJNKOUTER, the house inside the workshop
Designed by RAAMWERK, a design collective led by Gijs De Cock and Freek Dendooven, and completed in 2020, Halewijnkouter is a very particular residence located in Drongen, Belgium: a ruinous workshop forms the framework for this single-family house. The new volume becomes part of the original structures, fully preserved.
The roof of the shed is opened up, the spacious volume serves as an intimate walled garden. The adjacent volume, where the house stands, has been stripped of all inner walls and floors and the new wooden house is built on top of the existing slab. By disconnecting the new volume from the old structure, the existing walls work as a screen between the home and the imposing outdoor spaces. The new house consists of two floors, each one with two rooms and a central serving core. The minimal floorplan can be expanded by the covered outside spaces of the shed. The project is an example of a new building designed within a disused and recovered structure: a good alternative to land consumption for new buildings and an interesting aesthetic solution that creates a dialogue between new and old.
Visit the RAAMWERK studio website to know more about Halewijnkouter and follow them on Instagram!
Photography by Stijn Bollaert
c
c
Do you want to see your project featured on WeVux? Feel free to send us an email at [email protected] to know more, or visit our About page