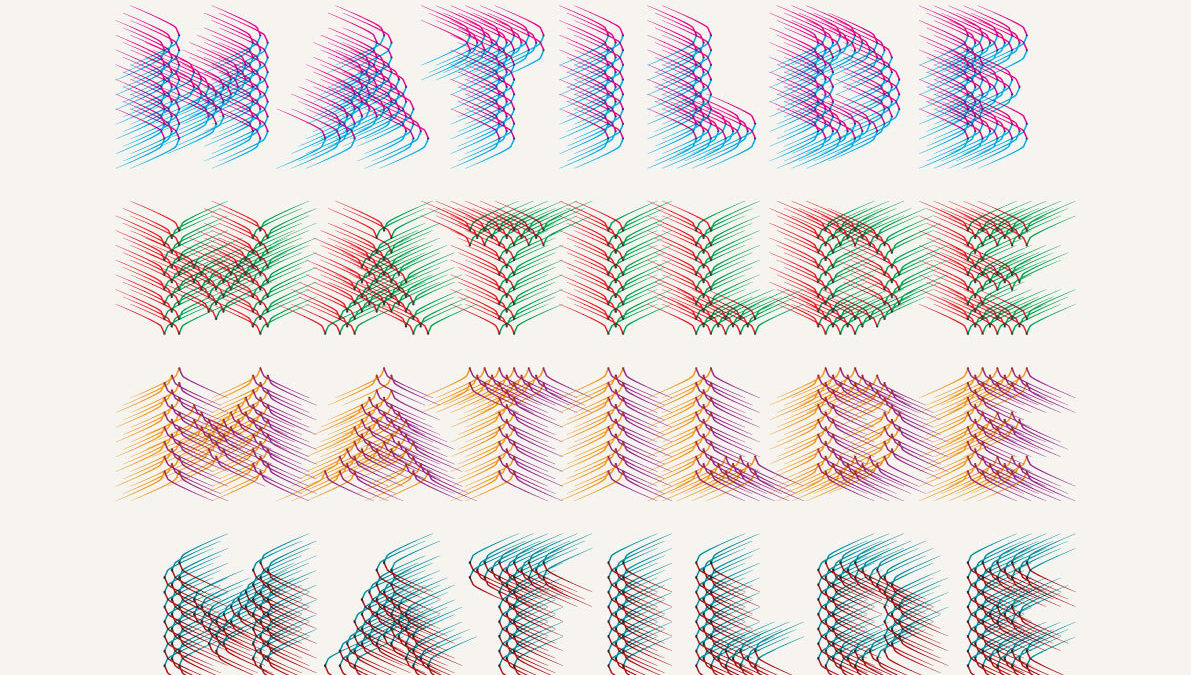 Hansje van Halem is an Amsterdam-based designer, she runs her studio since 2003, after she graduated from Gerrit Rietvield Academie. She has great love for typography, book design and all other types of printed matter. Besides creating letters, textures and patterns (digitally and manually) she loves to structure information and solve editorial problems with typography and materialization.
Her works is based on a continuous experimentation to implement intricate graphics tricks and optical illusions in her designs. She has been developing several different pattern styles, embracing curved lines and contrasting colors as openly as she does with perpendicular lines and psychedelic color palettes. Hansje works both digitally and by hand to create her designs and she even created a book containing over a decade's worth of sketches, structures, letters and rejected ideas in the process, to see them visit her page.
Follow Hansje also on Instagram!
All Rights Reserved to Hansje van Halem