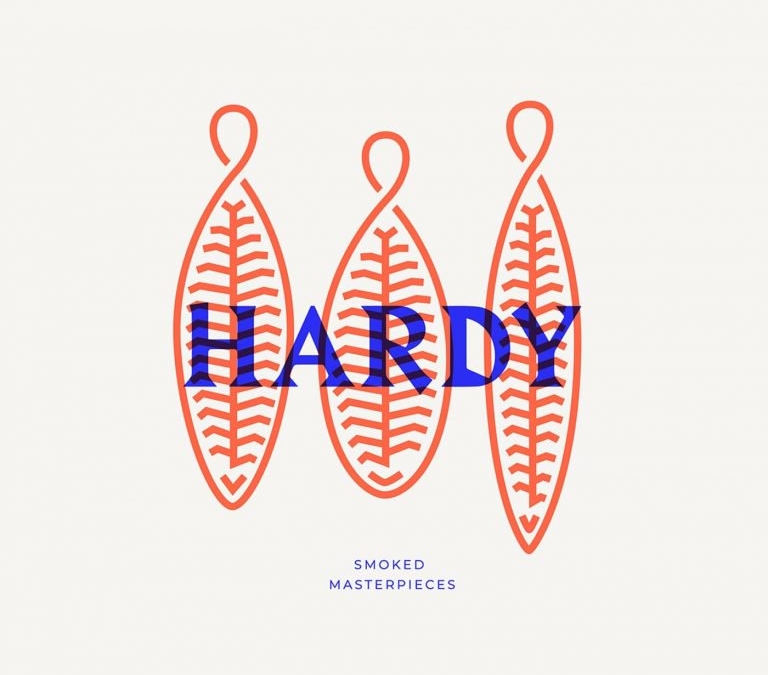 Pacifica is an independent communication studio based in Porto, Portugal, established in 2007 by Pedro Serrão, Pedro Mesquita and Filipe Mesquita. The team designed the new identity and packaging for Hardy, a company that produces handcrafted smoked salmon.
"Hardy's graphic identity results from two main ideas: the use and manipulation of a strong typography that evokes a Germanic aesthetic, rigid and sharp as a cutting knife and the symbol that reproduces the Hardy process, the salmon fillet, with its texture and repetition of pattern, and a drawstring tie that binds it to the smoker."
The packaging was treated as an extension of the brand, natural and appealing. It is entirely made of raw micro-corrugated cardboard with UV color printing. With a minimalist and assertive look, the packaging represents the salmon and the handle reproduces the logo loop. Two different packages have been created. The FULL Salmon for sale at the brand's factory, for points of sale and on the website and HALF Salmon for specialized outlets with use of a cutout that allows the viewer to see the product.
Visit Pacifica's page for more projects!
All Rights reserved to Pacifica