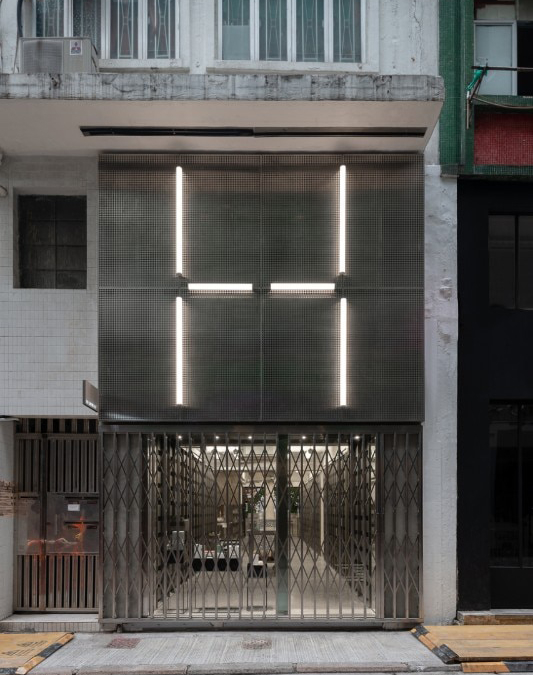 Founded by Wendy Saunders and Vincent de Graaf in 2005, AIM is a Shanghai based design studio who design and manage a substantial number of projects throughout China and South East Asia. Their work is "inspired by its context and the fine line between vision and practicality. The journey from concept to final product is made with attention, devotion to quality and an ability to see small details within the bigger picture."
v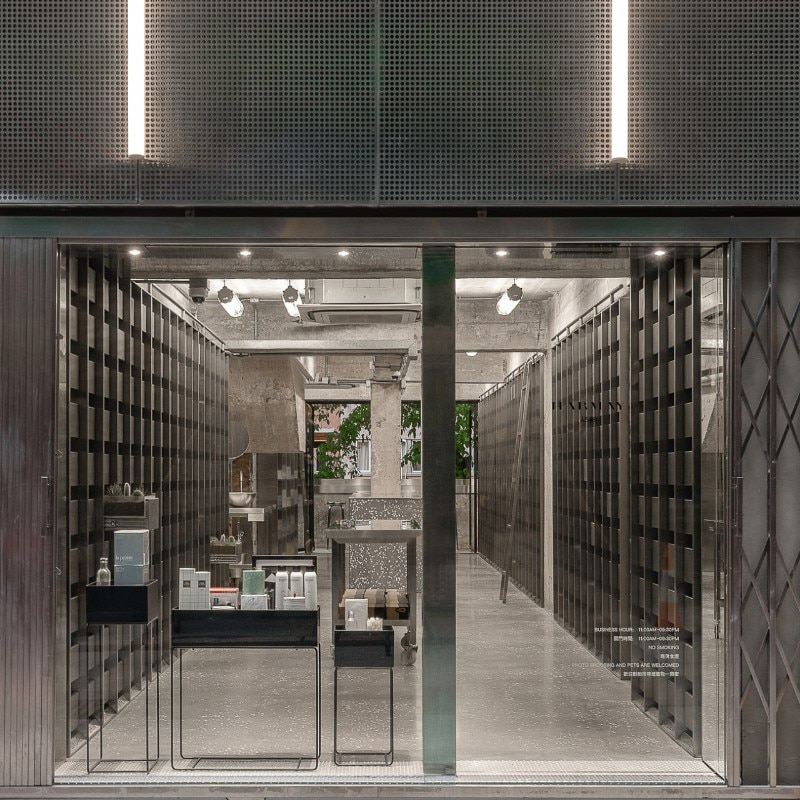 HARMAY, the online cosmetics retailer, entered the foray of the physical retail world with its first shop in Shanghai, designed by AIM in 2017. With this Hong Kong location, the studio explored this online/offline duality of the brand even further. Inspired by the old-school chemists, this Hong Kong apothecary meets modern day boutique and the callbacks and comforts of the digital age convenience.
Walking in, stainless steel drawers line most of the walls, giving the space an orderly and calming presence. The area is not even about shopping – but instead, it's about discovery. This innovative and bold approach to retail conceives a space for exploring and discovering hidden treasures. Subtle signage guides guests to open drawers, revealing the products inside.
Walking up towards the second floor, space is left untouched, as found. It is rough and even raw to the senses, immersing you in the tactile experience of traditional shopping. Here stainless steel mirrored cabinets are suspended from the ceiling, reflective surfaces hide their existence.
HARMAY 's new Hong Kong space is an elegant counterpoint – designed for the curious and engaged consumer, and the casual passerby who walks in expecting one thing and finds the unexpected.
v
All Rights reserved to AIM Architecture
Photography: Dirk Weiblen
via domus