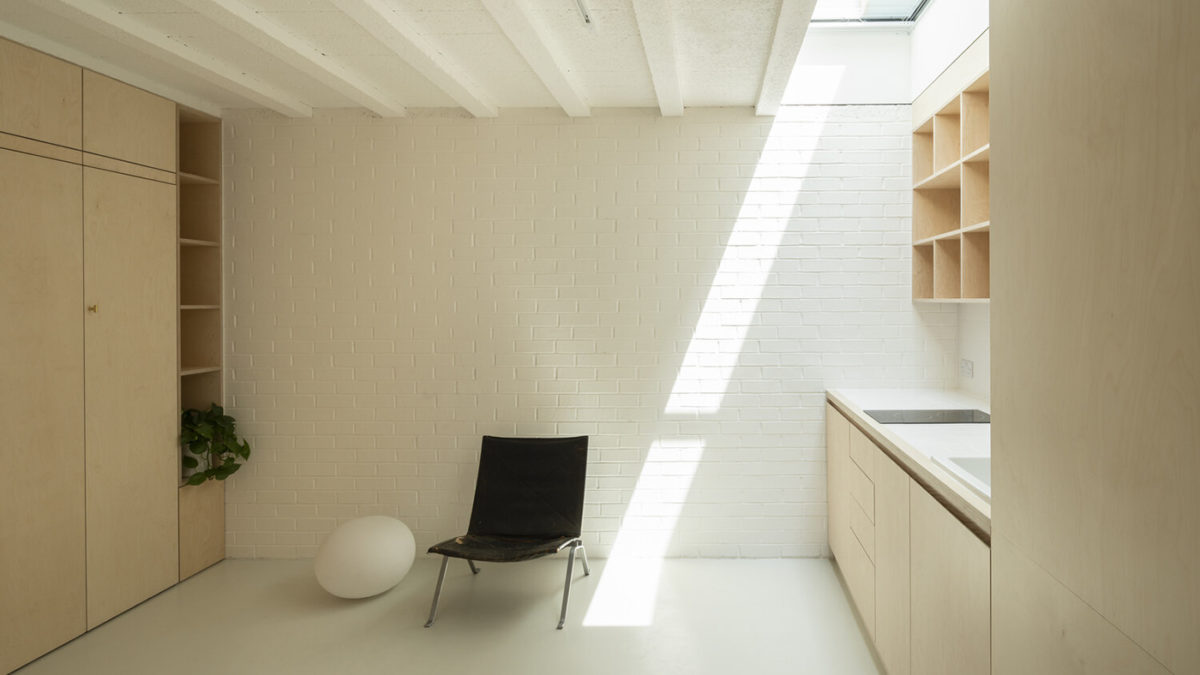 O'Sullivan Skoufoglou Architects is a London based practice that was established in 2016 by Jody O'Sullivan and Amalia Skoufoglou having met whilst in practice together fifteen years previously. The studio enjoys involvement in projects of all scales, types and location. One of their project is Harrow Road, undertaken in collaboration with Cathie Curran.
Through a series of interventions, the existing fabric of this 4-storey house in Harrow Road, London, was adapted to create space for a new studio at the rear of the ground floor, living arrangements on the first and second floors and a new bedroom in the attic.
In order to still allow natural light to enter the ground floor, a central courtyard was proposed that both defines and divides the historic from the new. A brighter roof terrace established above the new studio replaces the lost high walled rear garden space and reinforces the decision to locate the new kitchen/dining on this level. In order to retain privacy, the terrace is screened by a series of solid ash posts that support opaque glazing to the perimeter yet clear glazing that allows views to and from the interior. The addition of a loft bedroom for a child takes advantage of plywood as the single material for the walls, ceiling and floor, punctuated only by a large picture dormer window.
Structural Engineer: Entuitive 
Photography by Ståle Eriksen
V