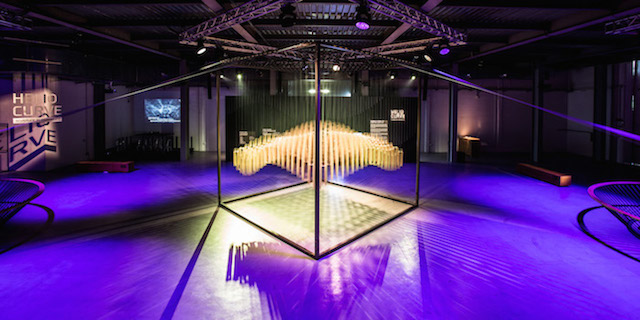 "Helio Curve" is the kinetic installation created by the designer Reuben Margolin for Hyundai, at the Superstudiopiù SuperDesign Show, Fuorisalone 2015.
In 2013 Reuben was invited by Hyundai Motor Company to create a sculpture for their second Sculpture in Motion show. After a year and a half of work he created Helio Curve, an installation with two mechanical drives located 65 feet apart the ground. These produce continuously varying motion, which is translated through strings to the top of a 15 foot steel cube and then down to 400 wooden blocks. He wanted to create a continuous, yet transparent moving form.
More projects on his personal website!
All Rights Reserved to Reuben Margolin